Aluminium Bi-Fold Doors Chatteris
Aluminium bifold doors provide a contemporary aesthetic to any property in Chatteris. The beauty of aluminium bi-fold doors means they will effortlessly complement a range of builds and home styles. You may live in a traditional property but are looking for a contemporary twist. Or you want a welcome addition to a new build. For visual appeal, aluminium bifold doors excel.
As a material, aluminium excels in a range of areas, which is why our bifolds will make a stunning addition to your Chatteris home. With superb security features integrated, you can stay protected at home. Additionally, aluminium is designed to weatherproof your property, preventing unwanted draughts and water ingress. You can also take advantage of a low maintenance, noise reduce renovation to your Chatteris home.
The doors we offer are of the highest quality and come complete with a comprehensive 20-year guarantee. This will give our customers peace of mind that our products are built to last. Here at Art On Glass, we are dedicated installers, with a skilled team. We also offer a professional, friendly service to all our customers. We give you creative freedom right from the offset, talking you through the entire process. You can get a free aluminium bi-fold door quote today using our handy online tool.
Our aluminium bi-fold doors are available with a low threshold option for ease of access. The perfect entrance for wheelchairs, prams and the elderly. The combination of functionality, performance and appearance work together to increase the value of your home in Cambridgeshire.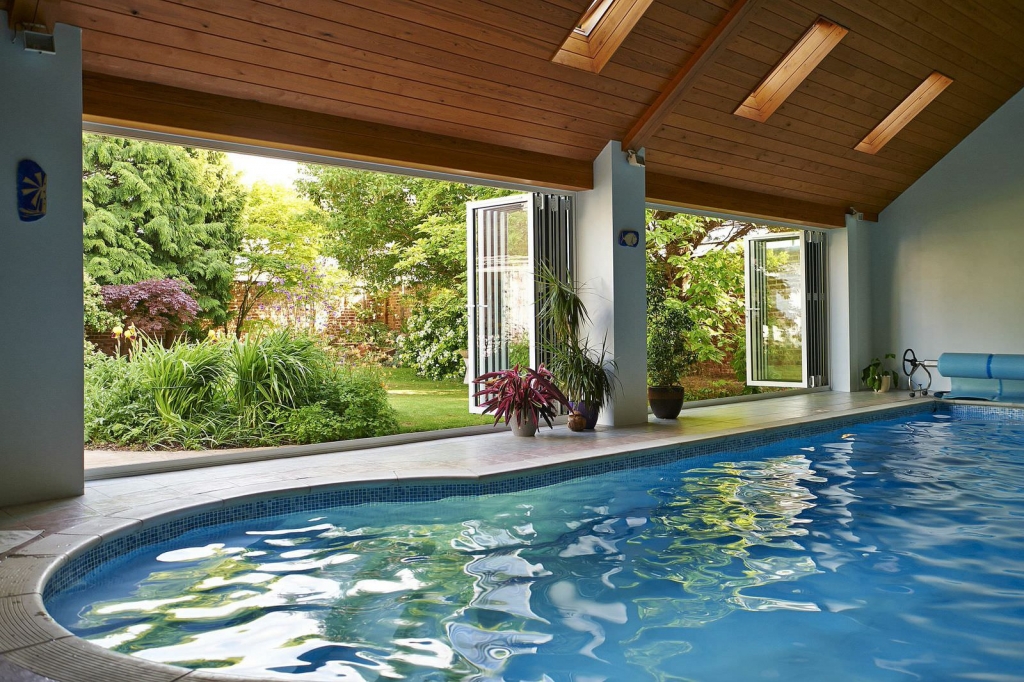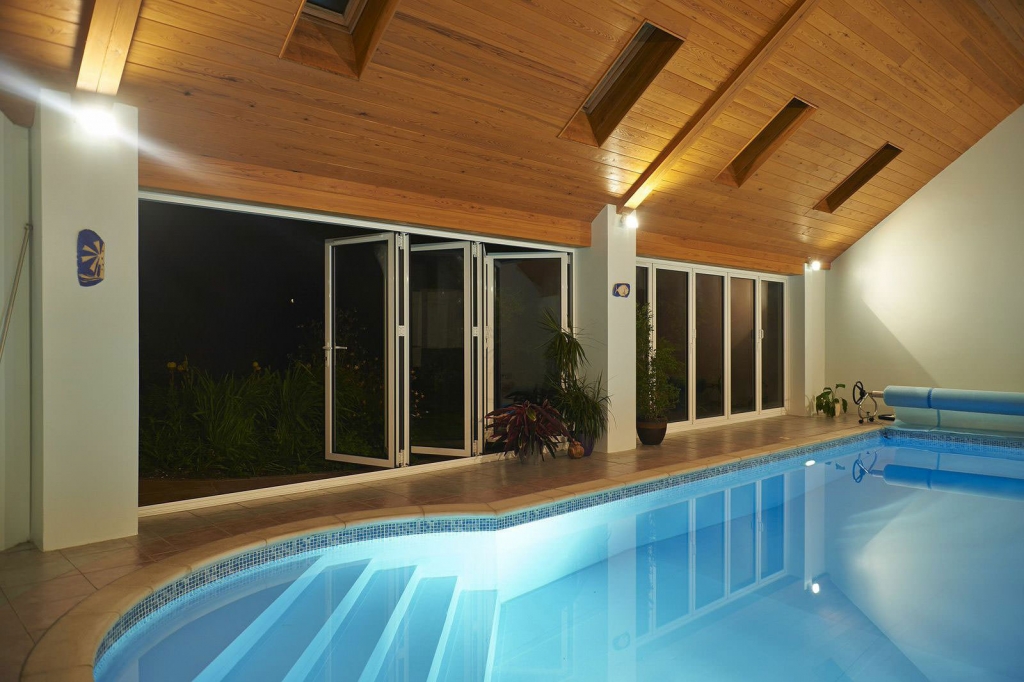 Thermal Performance
With the slimline frames that aluminium bifold doors bring, you may assume they don't provide heat. However, our high-quality bifolds excel in their thermal retention properties. They are lightweight but are superb in maintaining heat in your home in Chatteris. With certain options on our bifold doors, they can achieve extremely low U-values. Whatever the season throughout the year, stay a comfortable temperature as you relax at home.
The thermal efficiency also derives from the high-quality double glazing we install as standard. Our aluminium bifold doors hold our durable glass. The dual glazing traps a pocket of warm air, stopping it from escaping. This utilises the natural heat from your Chatteris house and warms it for longer. Reduce your carbon footprint as you use your energy less and help maintain the environment with our cost-effective aluminium bifold doors.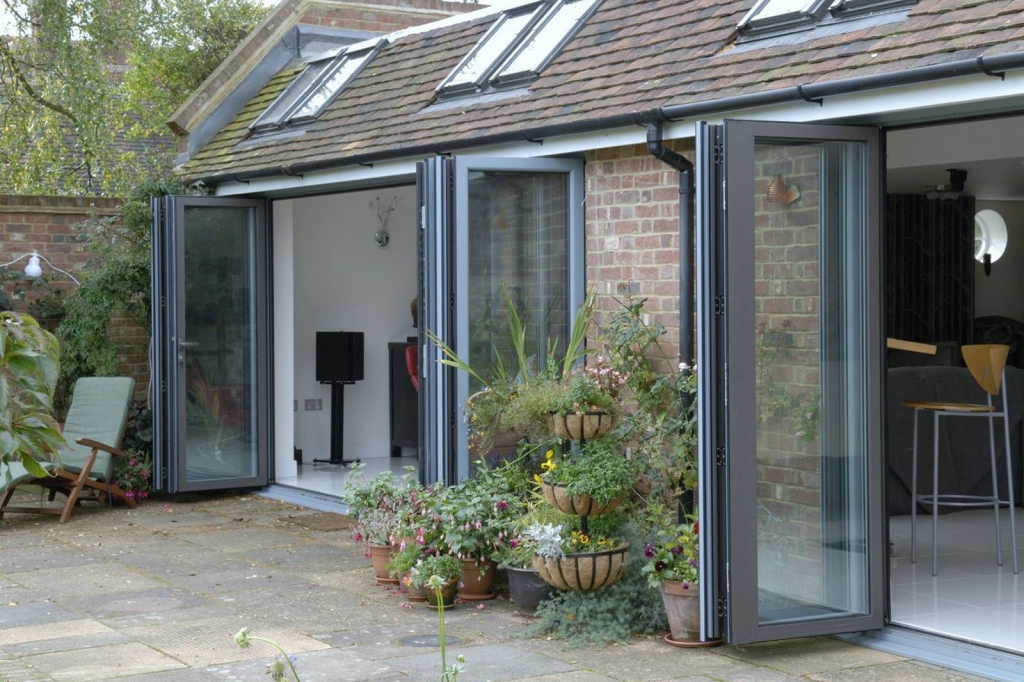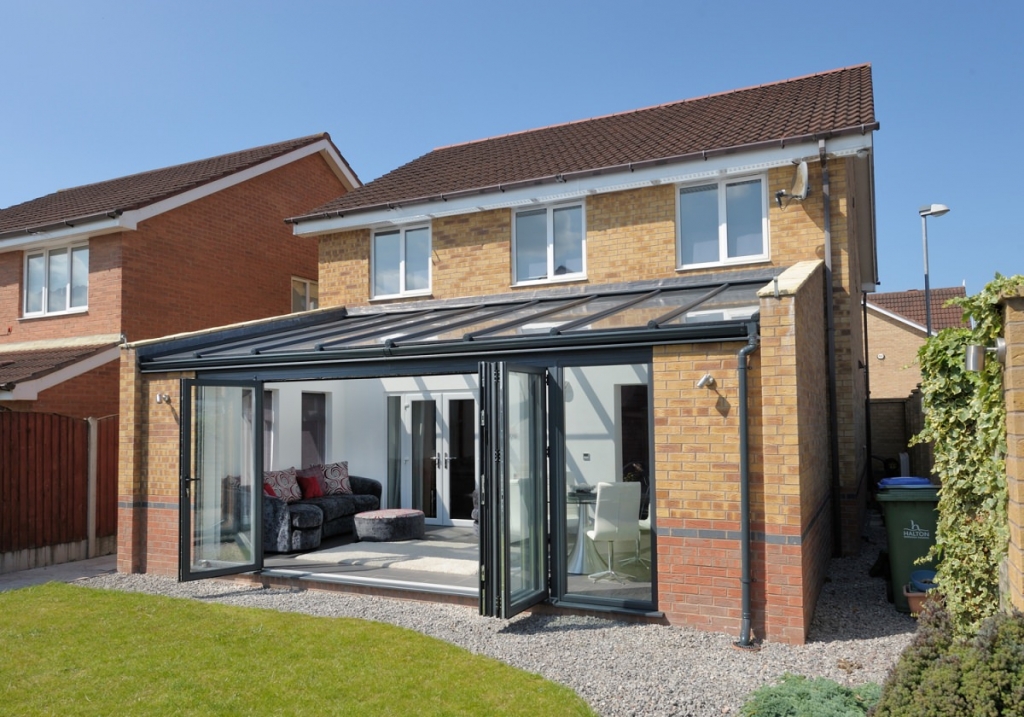 High Security
For protection that lasts, we have meticulously evaluated every security measure for our doors. Our locking systems have all been tested on their security. They have been accredited with Secured by Design status due to their durable mechanisms. Therefore, you are safe from intruders behind our aluminium bifold doors.
In addition, we install beading around the internal rim of the doors. This means the glass cannot physically be removed from the outside to get into your Chatteris property. Because of this, any unwanted visitors will not gain entry to your home through our aluminium bi fold doors. Aluminium is favoured for its robust qualities, which is made to endure great force. Keep your family and possessions safe with our doors.
Working with Smart
Here at Art on Glass, we are proud to work with leading suppliers, SMART Architectural Aluminium. All aluminium SMART products are specially treated against harmful and corrosive weather conditions. This ensures all of our aluminium bi-fold doors retain their functionality, security values and energy efficiency.
Aluminium Bi-Fold Door Prices Chatteris
Improve your home in Chatteris today with our stunning aluminium bi-fold doors. Each set of doors is made-to-measure. Therefore, prices can vary between customers. We install entirely bespoke products, working closely with our customers on customisation. You can choose the exact configurations, as well as the colours, finishes and hardware accessories.
Use our free online quoting tool today for a no-obligation price. This is quick and easy to use. Simply input your style and specifications, and receive a quote in minutes. You are free to use this tool on our entire range of home improvement products, as many times as you like!
Get in touch with our team today using our contact form. We are happy to answer any questions you may have for us. Alternatively, you can give our office a call on 01354 655200 and we'll answer all your double glazing queries. We look forward to working with you on your next project!
Get your BI-FOLD DOORS Quote Now