Aluminium bifold doors are one of the most luxurious, and sought after home improvement products. We offer a full aluminium bifold door supply and fit service, including a site survey, throughout March, Peterborough and the neighbouring Cambridgeshire towns.
These stunning aluminium bifold doors have experienced a huge boom in popularity over the past few years. Customers all over Cambridgeshire love their sleek and contemporary appearance. Aluminium bi-folding doors gift your property with unique panoramic views and boast effortless functionality.
Whether you live in a grand town house in March, or in a country retreat nestled in the Cambridgeshire countryside, our aluminium bifold doors suit any style of property. Available in a huge range of attractive colours, offering sublime energy saving and security values.
Our aluminium bifold Doors are of the highest quality and come complete with a complimentary twenty-year guarantee. The slim profiles used in our aluminium bifold doors maximises the natural light entering your home.
Our aluminium bifold doors are available with a low threshold option for ease of access. The perfect entrance for wheelchairs, prams and the elderly. The combination of functionality, performance and appearance work together to increase the value of your home in Cambridgeshire.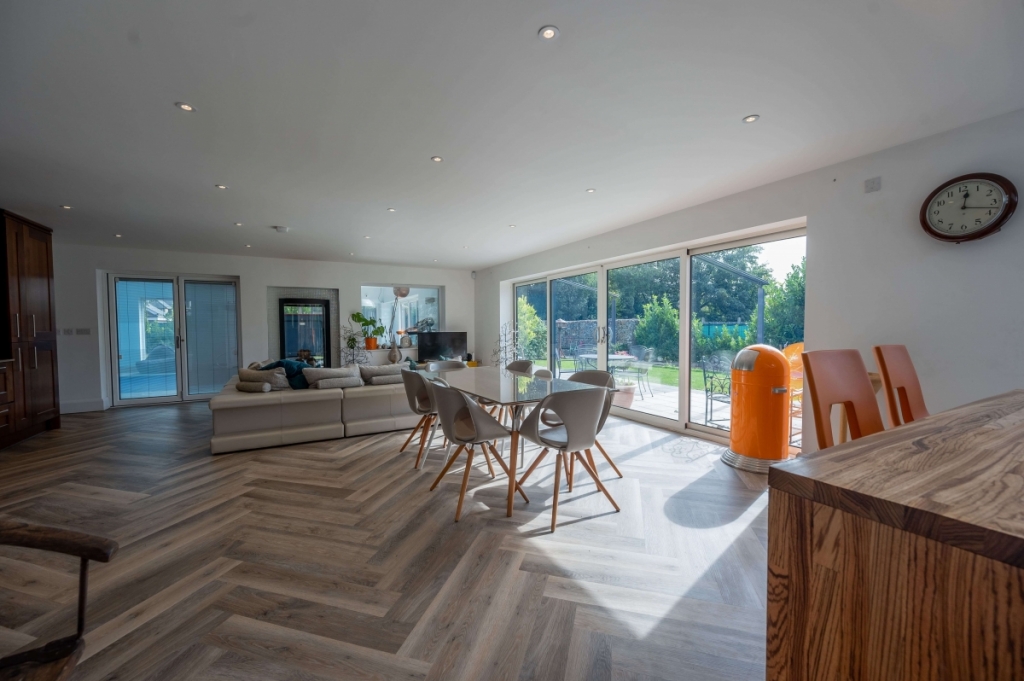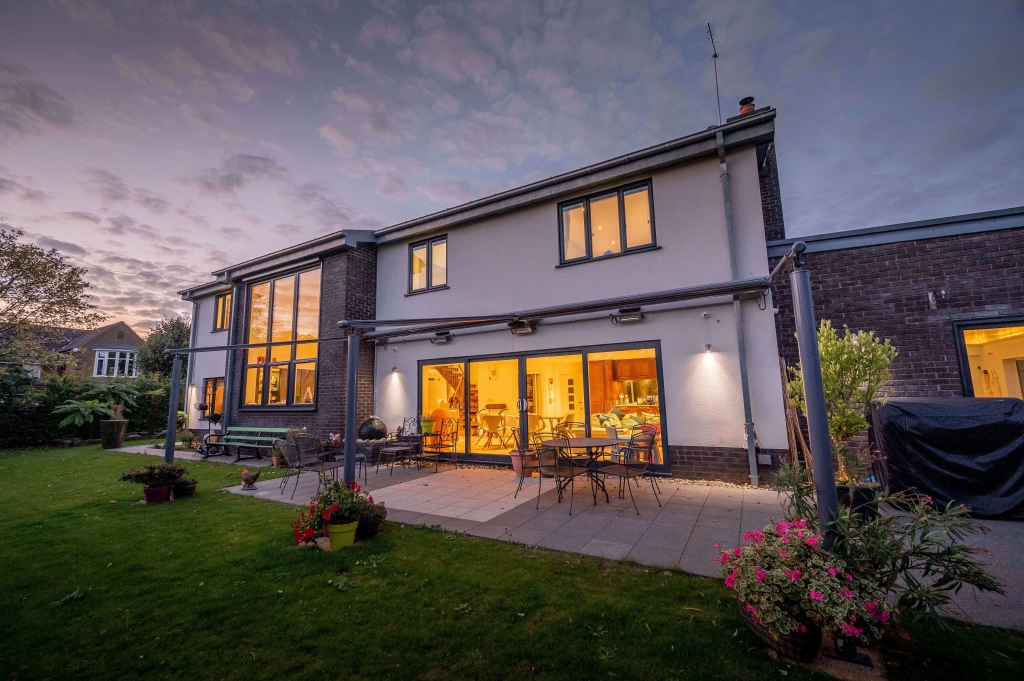 Security and Aluminium Bifold Doors
Aluminium bifold doors are one of the most security conscious products available. Maximising your Cambridgeshire homes security, creating the safest of environments for you and your loved ones.
Aluminium itself is an incredibly robust material. The dense nature of the material enables us to combine style with security.
As you would expect from Cambridgeshire's leading home improvements specialist. We install the most sophisticated stainless steel locking system to our bifolding doors. Our locks have been tested and re-designed accordingly, creating a truly impenetrable door.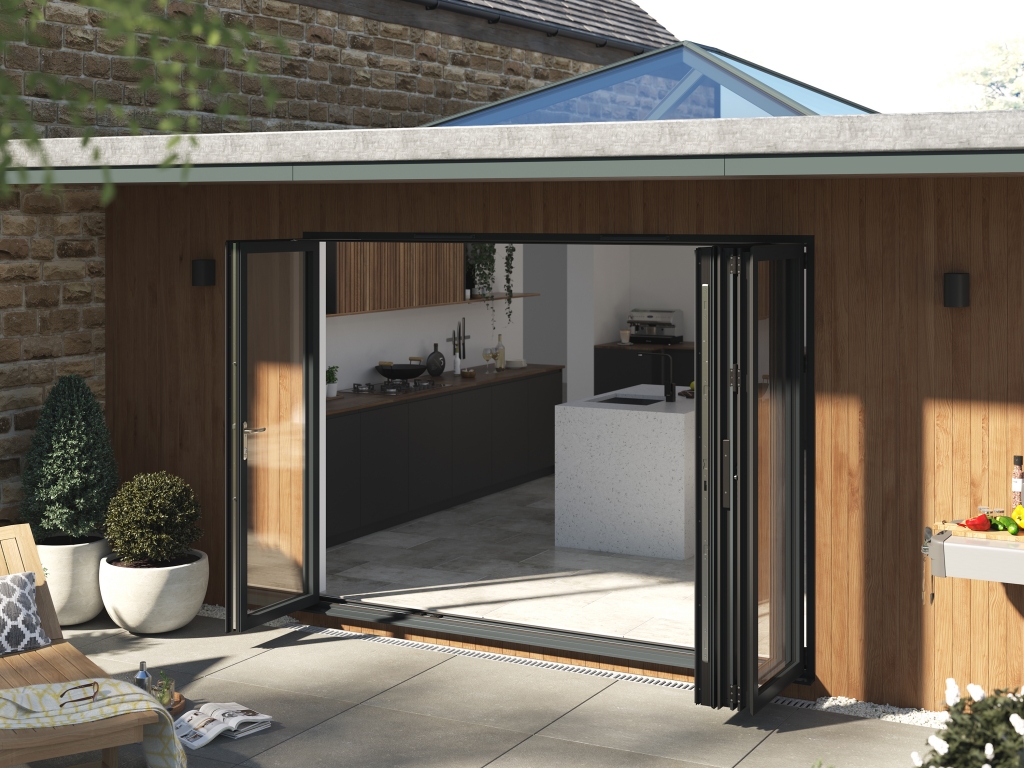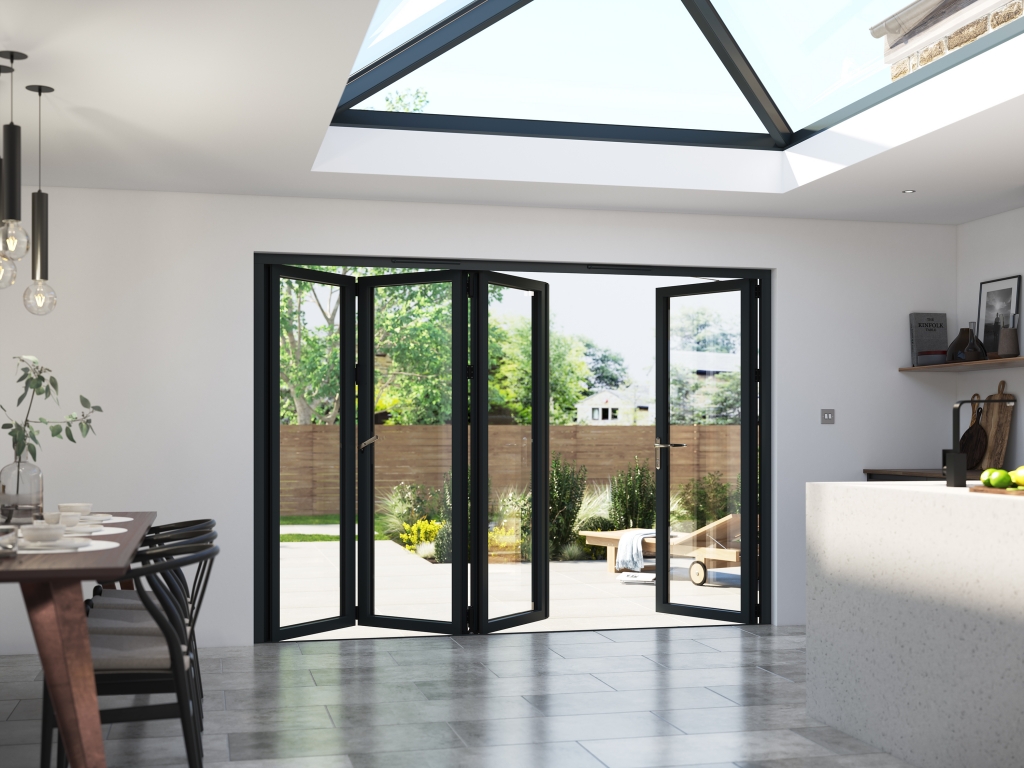 Aluminium Bifold Doors and Energy Efficiency
Due to vast coverage area of the strengthened glass and advanced sealant fitted around the perimeter, aluminium bifold doors are incredibly energy efficient.
The excellence of our installation matched with the supremacy of the aluminium bifolding doors work together to save you money on your expensive heating bills. Relax in a cool living temperature all year round.
Working with Korniche
Here at Art on Glass, we are proud to work with Korniche.
Korniche uses high quality materials to create their stunning products. Driven by perfection, regardless of your new bifold door design, you will receive an outstanding product boasting brilliant functionality and durability.
All Korniche products combine superb weather resistance with fantastic thermal efficiency and beautifully crafted aesthetics. Transform your home today!
Aluminium Bifold Door Prices
Generating your free aluminium bifold door quote couldn't be easier. Follow the link below to get yours today. Alternatively, you can get in touch with us through our online contact form.
Get your BI-FOLD DOORS Quote Now