uPVC Tilt and Turn Windows March
Versatile Tilt and Turn windows are both attractive and functional.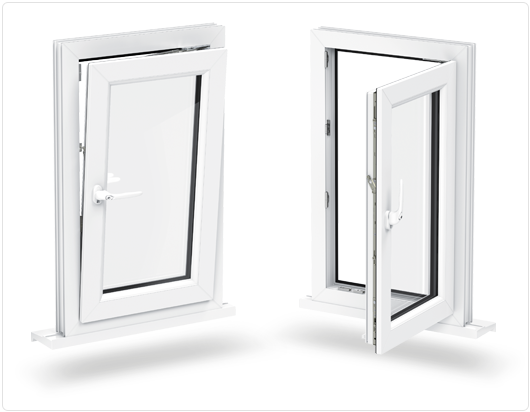 Safe and Secure
With our uPVC tilt and turn windows you are getting a highly versatile, flexible and durable design that is beneficial to a wide selection of properties in Peterborough, Cambridgeshire and the surrounding areas.
A superb option for high rise apartments, the turn function allows for easy cleaning from the inside of your home. Alternatively, bungalows will benefit from the tilt function. This allows for fresh air to enter without having to open the window fully, compromising on security on the ground floor.
Highly adaptable and multi-functional, our uPVC tilt & turn windows are a very practical choice for home owners. These are the perfect solution for those who have little ones and pets running around as the tilt function serves to only fall in from the top and locks into place. This will allow you to ventilate your home without having to worry whether your children have managed to get outside.
Get in touch with us today to find out more information about our uPVC tilt and turn windows.
Secure Ventilation

Handy 'tilt only' function creates additional ventilation without affecting security levels. They simply lock into place ensuring that your little ones won't be able to get outside.
Integrated Hardware

UNI-JET concealed gearing is better looking and more secure than previous face-fix gearing. You can rest assured that this system will continue to perform time and time again.
European Aesthetic

Fully integrated hardware as well as clean straight lines offer European sophistication to our windows. Style is important to us and our customers in Peterborough.
Corrosion Resistance

'FerGUard silver' surface coating makes sure you get long lasting protection against corrosion. No need to worry about your uPVC tilt and turn windows deteriorating.
Quick To Clean

90˚ turning action allows for simple exterior access for cleaning, great for all your upstairs windows. UPVC tilt and turn windows are ideal for those who live in high rise buildings.
Continuous Seal

An uninterrupted rebate gasket stops condensation, as well as improving sound proofing in your home. UPVC tilt and turn windows protect your property from mould.
Tilt & Turn Security
You may be asking yourself are tilt and turn windows secure? Each of our uPVC tilt and turn windows come fully fitted with
Yale
high security shoot bolt locking systems. These multi-point window locks are one of the safest in the UK, so you can be assured of high safety with our uPVC tilt and turn windows.
We use the world's favourite locksmith for your protection and peace of mind. Offering you unrivalled security you know you're in safe hands with Art On Glass.
Accredited by the Secured by Design Police backed scheme to give the greatest protection towards any forced entry. Complete with two guarantees against mechanical failure and security you can sleep easily at night.
Thermal Performance
With our team here at Art On Glass, you won't have to worry about any uPVC tilt and turn window problems. That is because we take time and effort to make sure that we work closely with the leading manufacturers in the industry. Not only this, but we carefully install each profile to ensure that you won't have any problems for a long time.
We take pride in providing our customers in Peterborough, Cambridgeshire and the surrounding areas with the best products available on the market. Want to find out more. Drop us a message today and we will get back to you as soon as we can about our outstanding customer service as well as our uPVC tilt and turn windows.
uPVC Tilt and Turn Windows Installer
With any home improvement, you want to know that your property will be fully protected from the elements. Especially with the unpredictable British weather. With our uPVC tilt and turn windows you will be ensuring that your home will not be subject to water ingress, draughts or cold spots.
Condensation will not be a problem which means that mould won't be a greater issue. On top of this, your new uPVC tilt and turn windows will act as a thermal barrier stopping your heating in its tracks and preventing it from escaping.
Slowly, you will find that your energy consumption won't have to be as often or as prolonged. Also, you will see a decrease in your heating bills. Our uPVC tilt and turn windows will save you money in the long run by being a worthwhile investment. Not only this, but they are 100% recyclable as well as energy efficient meaning you will be helping to reduce carbon emissions therefore saving the environment.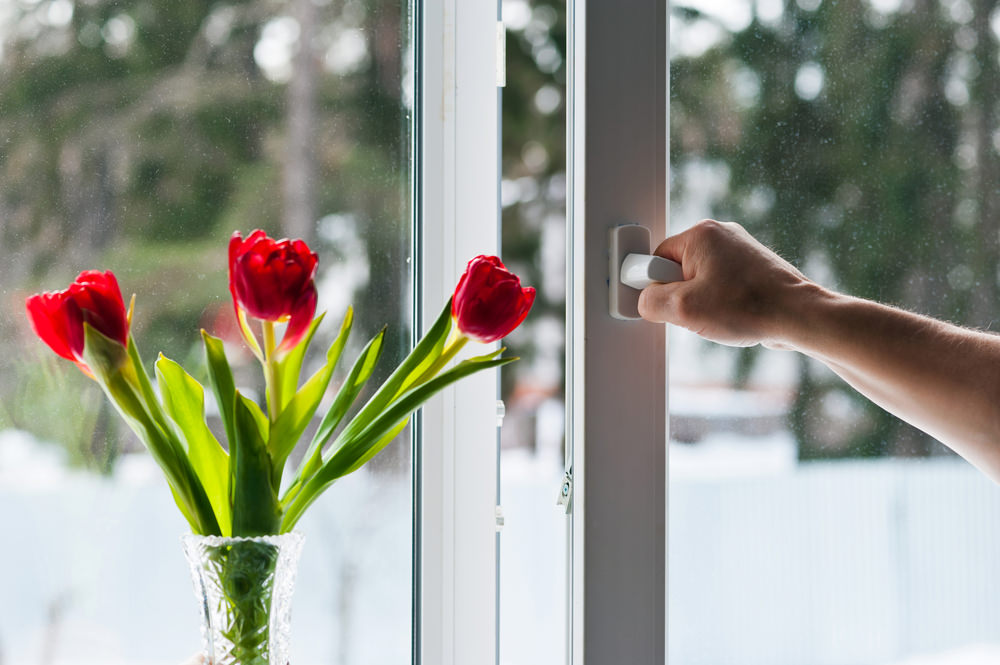 uPVC Tilt and Turn Windows Prices, Peterborough & Surrounding Areas
If you would like to get yourself a uPVC tilt and turn windows quote then please use our
double glazing cost calculator
. All you have to do is follow our simple step by step engine. You will be asked about measurements and other design preferences. A competitive price will then be presented to you.
If you would prefer to get a hold of one of the Art On Glass team then please fill out our online contact form. We will make sure to get back to you as soon as possible with all the relevant information you need about our uPVC tilt and turn windows. Our team are more than happy to answer any and all questions you may have about these amazing installations as well as our other products and services.
Get your Window Quote Now