Aluminium Bifold Doors King's Lynn
Aluminium bifold doors
offer a modern high performance installation into any home in the King's Lynn region. The benefit of aluminium bifold doors ensures that they will effortlessly complement a range of architectural styles and eras of King's Lynn property. This is the ideal choice if you live in a traditional property or heritage home but are looking for a contemporary update.
As a material, aluminium natural excels in a range of properties, which is why our bifolding doors will make a stunning addition to your King's Lynn home. With outstanding security features integrated, you can stay protected from the weather and unwanted intruders. Aluminium is designed to protect your home from even the most adverse weather conditions, preventing unwanted draughts and water ingress. Our aluminium bifold doors are also low maintenance and will stay looking better for longer.
This range of aluminium bifold doors are so high quality they come with a comprehensive 20-year guarantee. This will give King's Lynn homeowners peace of mind that our double glazing products are built to last. Our team are dedicated installers, with years of experience in the industry. We also offer a professional, friendly service to every customer, no matter the size of the project.
You will enjoy full creative freedom right from the offset, but we'll be on hand to talk you through the entire process. You can get a free aluminium bifold doors quote today using our innovative online pricing tool.
Our aluminium bifold doors are available with a low threshold option to improve access into your home. This makes the perfect entrance for wheelchairs user, prams and those with mobility issues. The combination of functionality, performance and aesthetics work together to improve the kerb appeal of your property.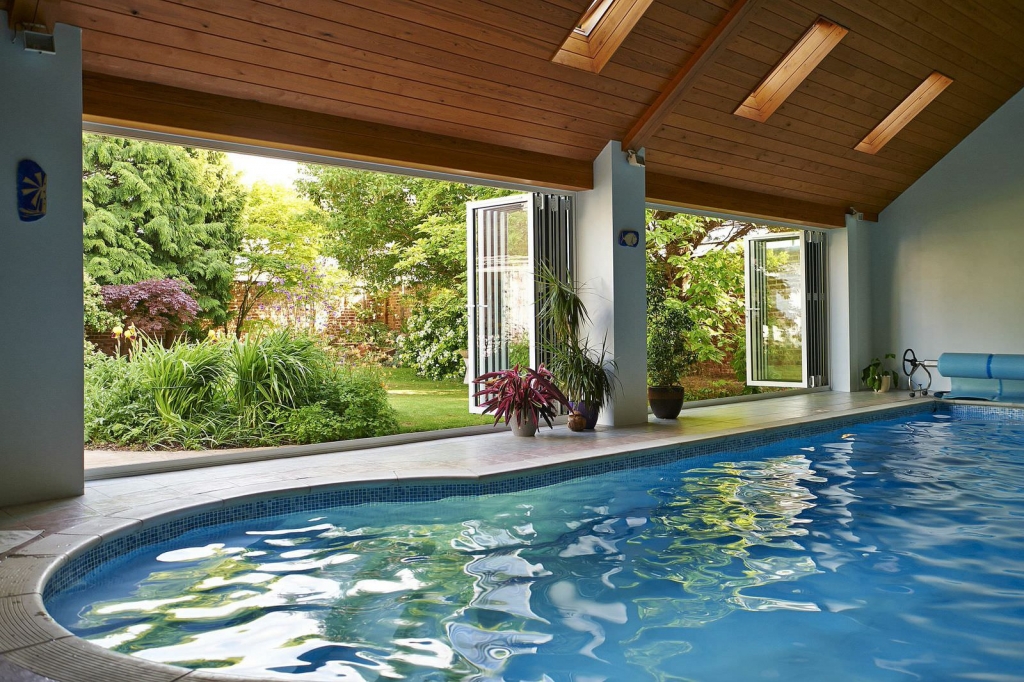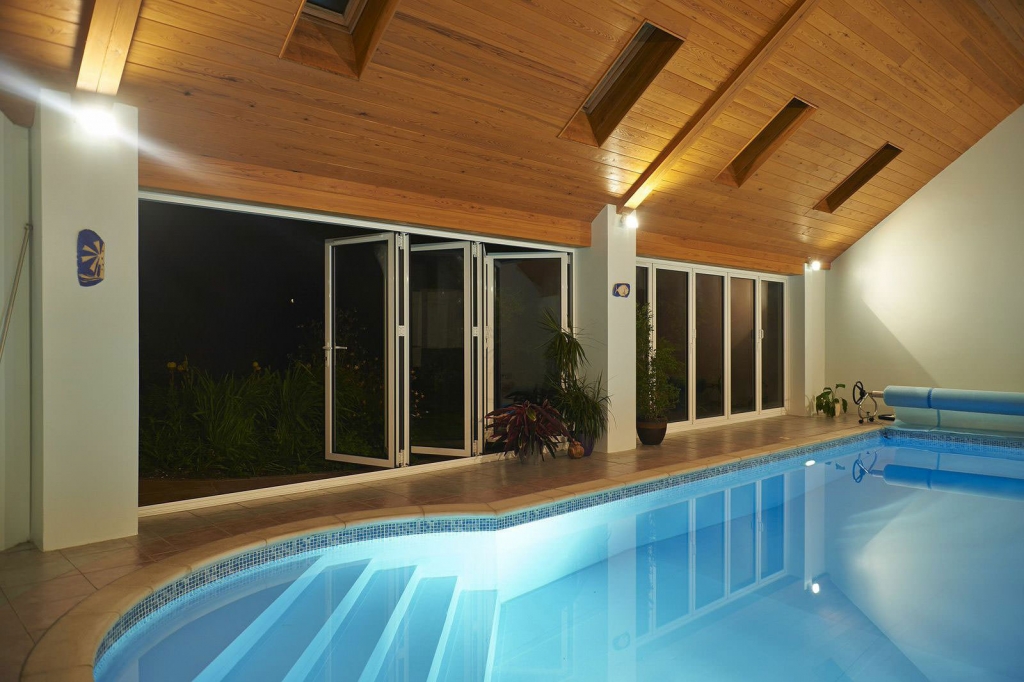 Thermal Performance
Despite having an ultra slimline profile, our aluminium bifold doors don't compromise on thermal efficiency. These lightweight bifold doors achieve extremely low U-values and help better maintain heat inside your King's Lynn home. Whatever the season, your home will stay nice and comfortable all year round.
The thermal efficiency is also due to the high-quality double glazing we install as a standard. The dual glazing system traps in warm pockets of air, stopping it from escaping outside. This system uses the natural heat from your home and keeps it warmer for longer. Reduce your personal carbon footprint as you will utilise less energy and help maintain the environment with our cost-efficient range of aluminium bifold doors.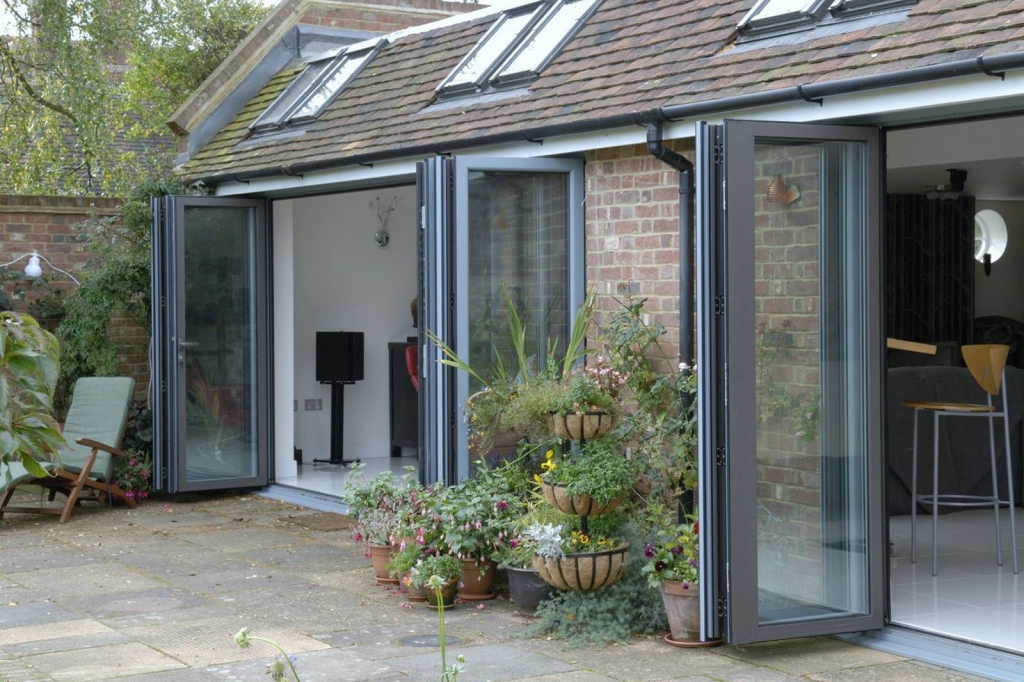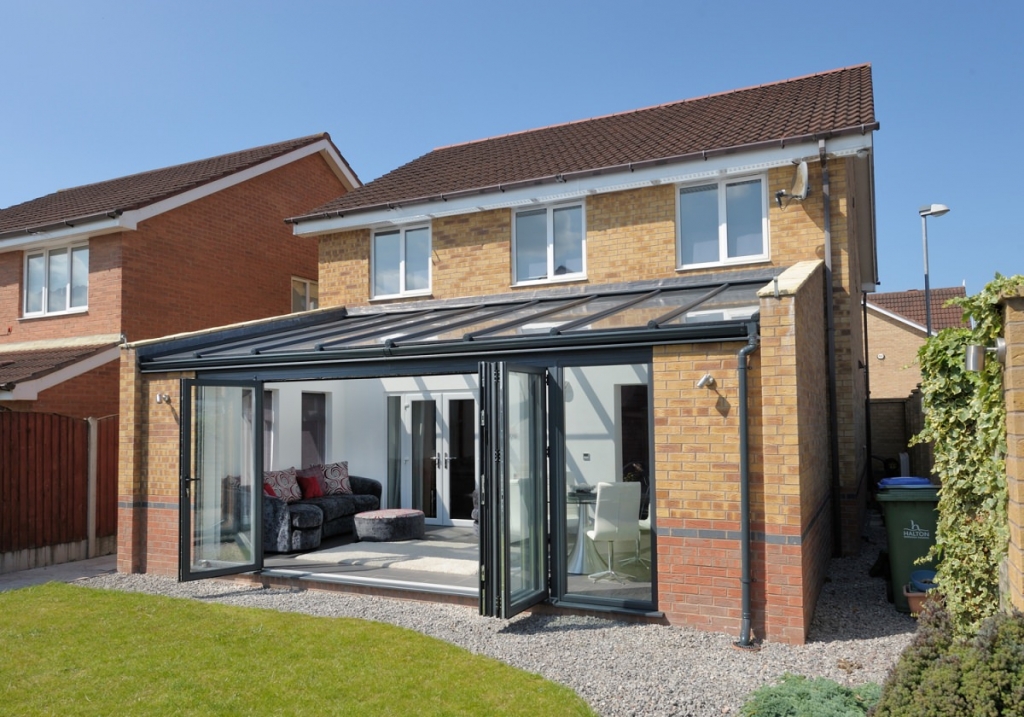 High Security
For long lasting security, we have meticulously evaluated every safety measure for our aluminium bifold doors. Our advanced locking systems have all been rigorously tested to ensure they deliver superior levels of security. They are so secure with such durable mechanisms; they have been accredited with Secured by Design status. Therefore, your home and family are safe from intruders behind our aluminium bifold doors.
To further the security, we install beading around the internal rim of the bifolding doors. This means the glazed unit cannot be physically removed externally to gain entry outside of your home. Because of this, any unwanted intruders will not gain entry to your King's Lynn home through our aluminium bifold doors. Aluminium is a fantastic material due to its robust qualities, which helps it to endure great force. Keep your family and possessions safe all year round with our aluminium doors.
Working with Smart
We are proud to work with market leading supplier, SMART Architectural Aluminium. All aluminium SMART doors are specially treated to handle harmful and corrosive weather conditions. This ensures all our aluminium bifold doors retain their functionality, security and energy efficiency.
Aluminium Bifold Door Prices King's Lynn
Improve your King's Lynn property today with our stunning range of made to measure aluminium bifold doors. Therefore, prices can vary between customers and their King's Lynn projects. We install entirely bespoke double glazing, working closely with our customers to help them get exactly the right design for their homes. You can choose the exact configurations, as well as the finishes, colours, and hardware accessories.
Use our free online quoting engine today for a zero-obligation price today on our range of aluminium bifold doors. This is quick and easy to use, available on all devices. Simply input your design preferences and specifications to receive a bespoke quote in minutes. You are free to use this innovative pricing tool on our entire range of home improvement products, as many times as you like!
Get in touch with our friendly team today by using our contact form. We are happy to answer any queries you may have about our aluminium bifold doors. Alternatively, you can give our office a call on 01354 655200.
Get your BIFOLD DOORS Quote Now