Composite Doors Doddington
Made-To-Measure Composite Doors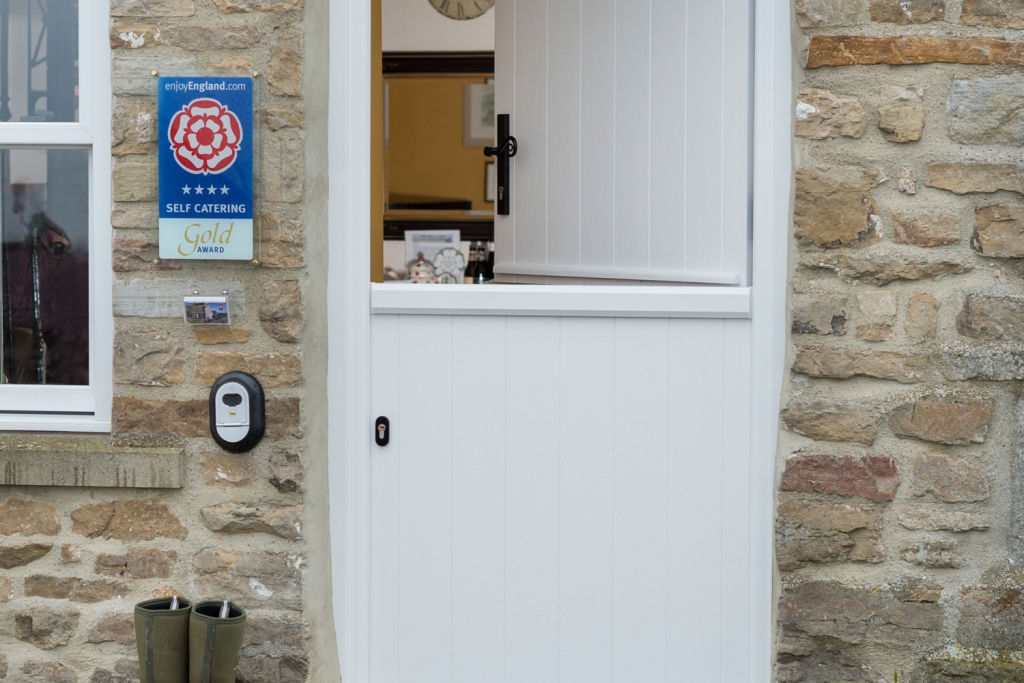 Composite Doors Doddington
Here at Art on Glass, we supply and install a stunning range of composite doors to homes in and around Doddington. Our composite doors offer homeowners both enhanced function and aesthetics through their array of practical benefits and bespoke customisation options. Benefit from increased thermal efficiency and a high security profile and choose from our tremendous range of colours and finishes when you invest in an Art on Glass composite door. 
Although composite doors have the appearance of classic wood, they are, in fact, manufactured from a blend of industry-leading materials. The combination of glass-reinforced plastic, insulating foam, a solid wood core, and uPVC (GRP) work harmoniously to create the perfect door. Each component brings its own special benefit to the table, enabling you to enjoy high-performance levels for years to come. 
Using our free online quoting tool, you can visualise your new composite door. Enter your details and desired style, and we'll respond with a bespoke quote. As devoted composite door installers, we have plenty of expertise to bring to your project. 
Get started today on your upcoming home improvement project!
Benefits of Our Composite Doors 
Thermally Efficient
Traditional wooden doors offer very little insulation. One of the most effective ways to retain heat in your Doddington home is to update your entranceway with one of our stylish composite doors. The highly insulating core, paired with sturdy weather seals, acts as a thermal barrier to prevent chilly drafts from entering and preserve heat inside your home. 
Our composite doors can achieve a fantastic A energy rating and will play a crucial part in lowering your energy costs over time. By keeping the warm air in your will rely less on your central heating to warm up your home, meaning you will consume less energy. Decrease your energy bills and carbon footprint with an Art on Glass composite door.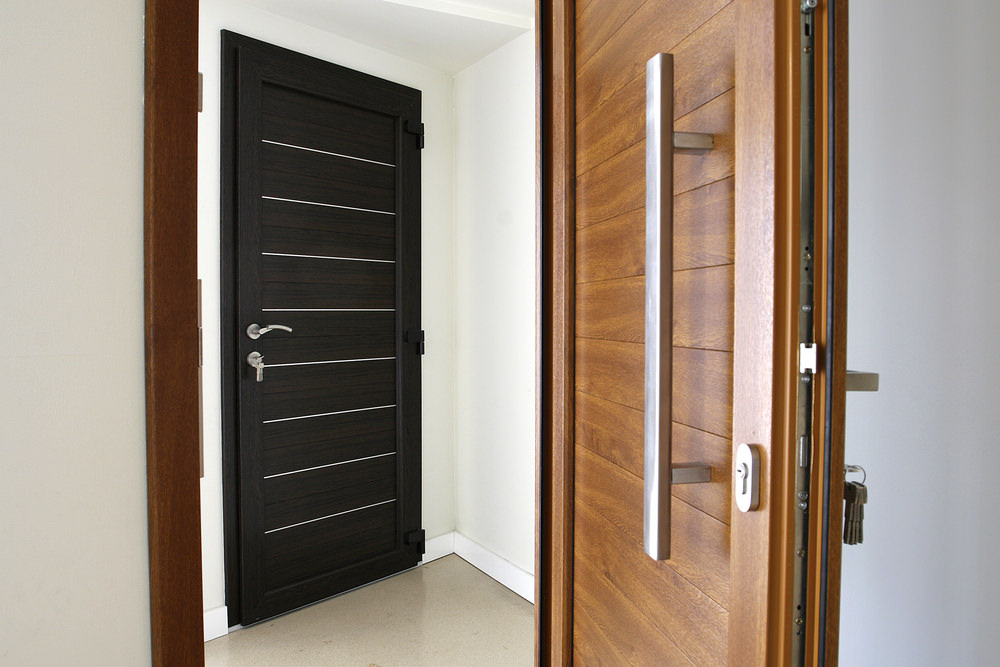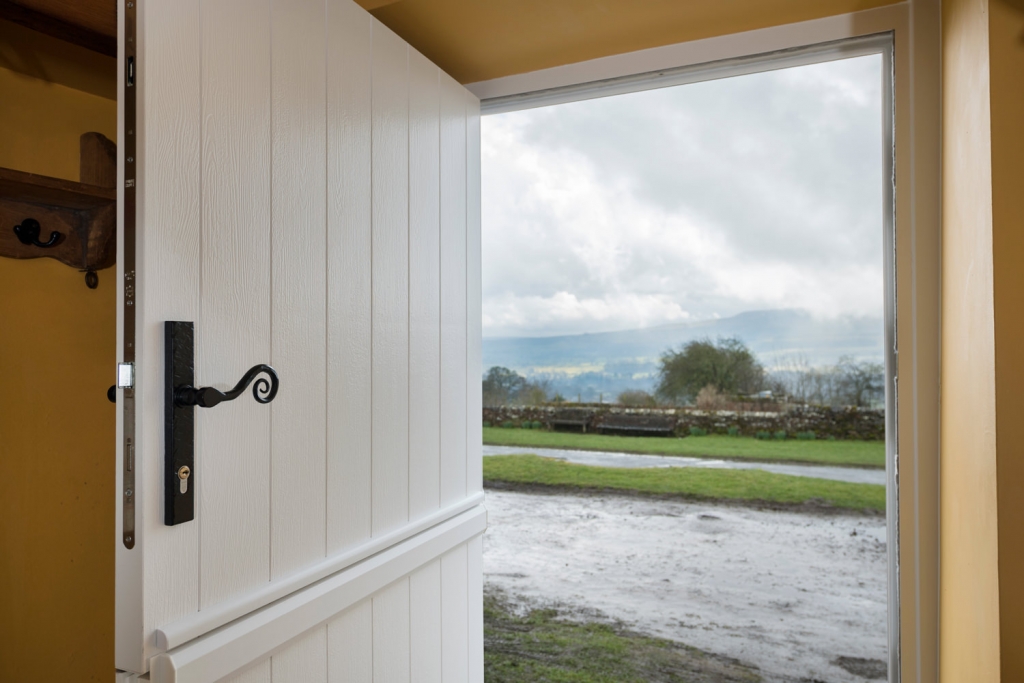 Secure
We fit highly secure Yale locks as standard on every composite door we install. The multi-point locking systems are regularly inspected to ensure they can prevent unwanted intruders and stop break-ins or property damage. The internal core of our composite doors is also made of solid wood; this structurally reinforces the entire profile and reduces the likelihood of manual force destroying the door. 
Our double glazing is also a fantastic way to safeguard your Doddington home. The internal beading of the glass prevents manual removal from the outside so that you can enjoy peace of mind in your new door. When you choose our composite doors, you can keep your house, family, and possessions safe.
Fully Weatherproof
Our composite doors won't be harmed by the elements because they have strong reinforced GRP skin. This fibreglass exterior prevents both paintwork and internal materials from chipping, warping or rotting, ensuring the longevity of your door. We examine each door to ensure it complies with the most stringent weather requirements. This means that you can rest assured, even in the worst weather, that there won't be any damage to the gaskets, hinges, or core construction of your door. 
Our composite doors are also extremely low maintenance. Thanks to their top-quality design and GRP skin, they only require a quick wipe-down with a moist cloth to look brand new again. This allows them to maintain their beautiful exterior for years to come and allows you to get the most out of your investment.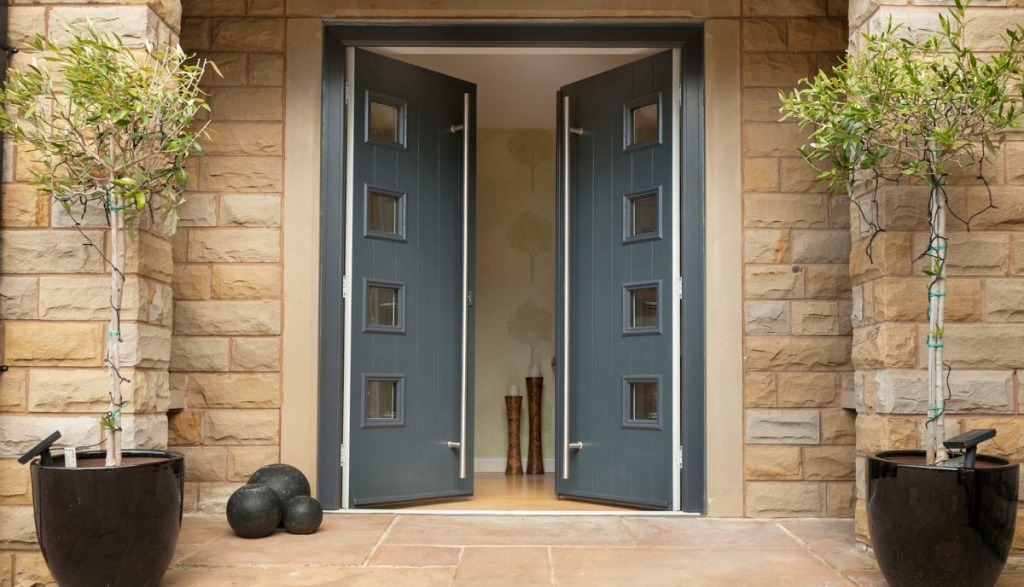 Composite Door Prices Doddington
A new composite door from Art on Glass is the perfect finishing touch for your Doddington home. We offer a variety of designs and styles to suit your preferences. Whether you want decorative double glazing or more privacy with less glass, we can help you craft a genuinely customised, one-of-a-kind product.
Start your free quote today via our online quoting engine. Simply input your dimensions and design, and we will send you your custom quote. No matter where you are, get your quote In just a few clicks. 
If you prefer to speak to someone about the perfect door for your Doddington home, get in touch with our team right today! Call us at 01354 655 200 or fill out our free online contact form, and a member of our specialist team will be available to answer any questions you may have. 
We look forward to starting your home improvement project with you!
Get Your Composite Door Quote Now