Our Gable End conservatory is one of our most luxurious, generally designed for larger houses and period properties in Cambridgeshire. Their distinctive high rise pointed roof floods natural light into your property – creating a warm, bright and airy ambience inside.
Gable-End conservatories provide a Georgian style architecture to your Cambridgeshire property. Gable End conservatory gets its name from the distinctive sloped roof. Similiar to the traditional design of a home. This unique style helps achieve a conventional Georgian finish.
Much like our Edwardian conservatory, our Gable-End conservatory benefits from a square design and floor space. Making the placement of furniture and any decoration easy. 
Add living space to your Cambridgeshire home with our Gable-End conservatory.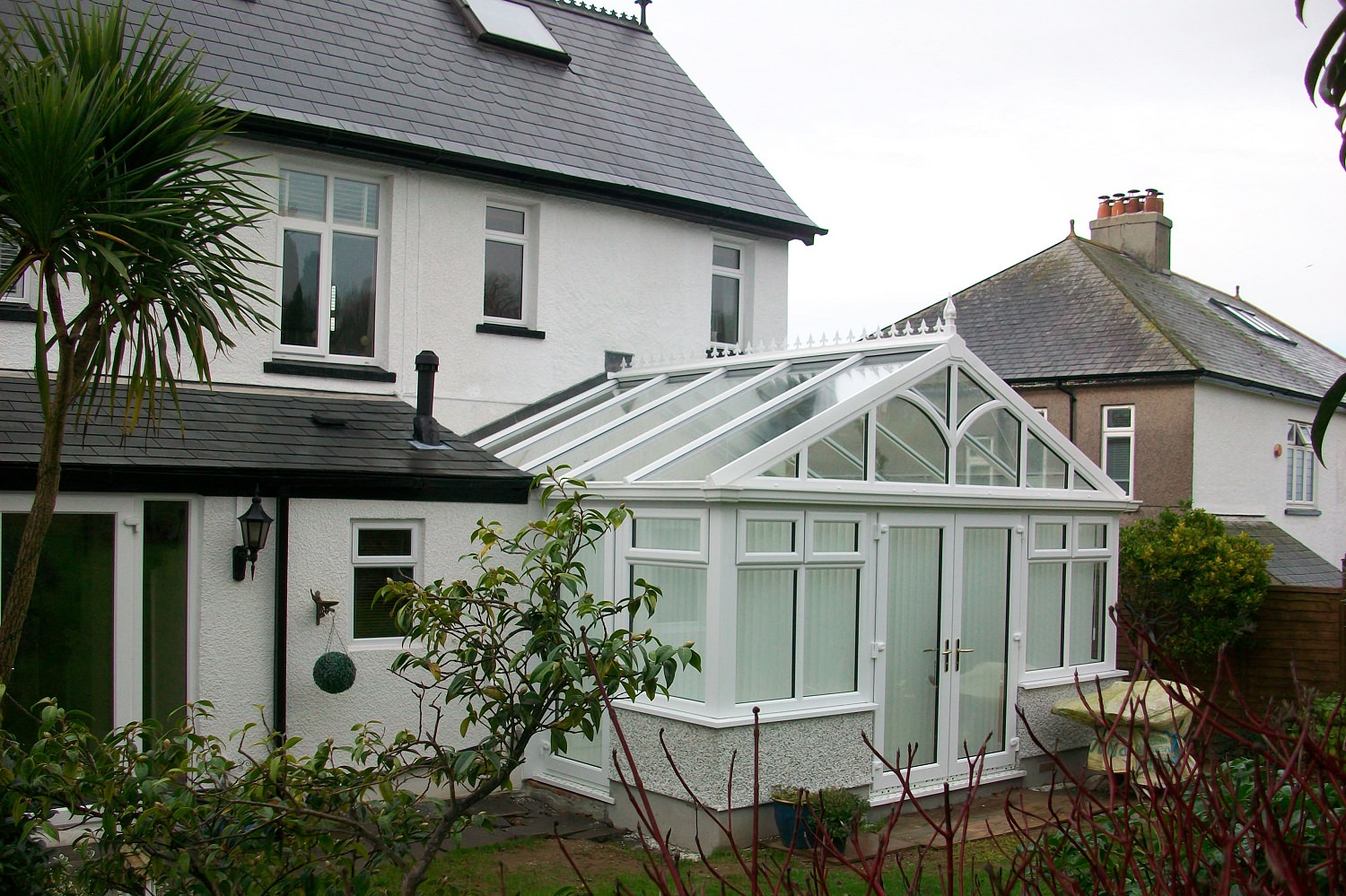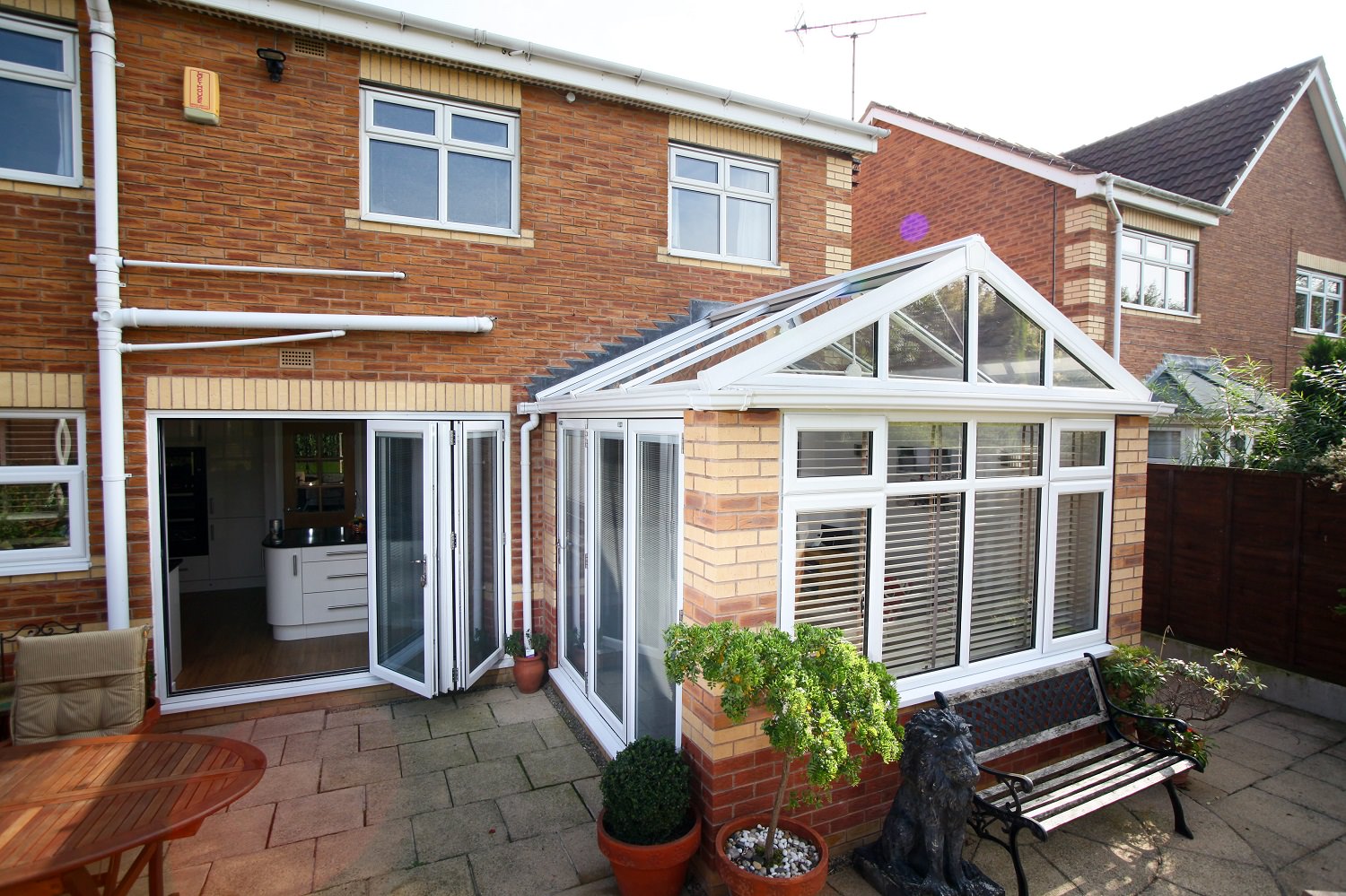 Gable End Conservatories Security and Energy Efficiency
Due to their towering roofs, Gable End Conservatories utilise the sun's heat and light like no other design. The huge glass roof harnesses heat and light, and the reinforced double glazed windows used throughout the construction ensure that the energy remains inside the conservatory. All of the double glazed units used in the build are reinforced and internally beaded, for security and energy efficiency.
We have explored the competitive market to find the toughest, most compact and easy to use heavy duty locks. We strategically place all locks and specially created hinges throughout the conservatory, built directly into the frame. 
Our stainless steel locks are specially designed to pair security and design. We are proud to fit the most compact and robust locks into our Gable-End conservatories.
Our easy-to-use locks have been tested to breaking point. Have complete peace of mind that our Gable End conservatories offer maximum security to yourself and your loved ones 
When it comes to installing your conservatory, your dedicated building team will explain all security features and any maintenance needed in order for your conservatory to retain its functionality. We'll give you a full demonstration, explaining how to maximise the security of your conservatory.     
Online Gable-End Conservatory Prices