Tiled Conservatory Roofs Cambridgeshire
Outstanding tiled roofs from Art on Glass
Create A Warmer, More Comfortable Home
Tiled conservatory roofs add more than a touch of style. If installed properly, this type of system will reward you with a space that can be used throughout the year. That's because tiled conservatory roofs provide superb levels of heat retention. Our systems can produce U-values as low as 0.18, which means your new space can be used however you like – as a dining area, lounge, play area or even an office.
By creating additional extra space, you'll improve the market value and appeal of your home, as prospective buyers will be attracted to the expansion value your new room provides. Tiled conservatory roofs will also save you money in the meantime, because you won't have to endure the unwanted expense of moving – including legal fees and increased mortgage repayments. Contact us for a quote.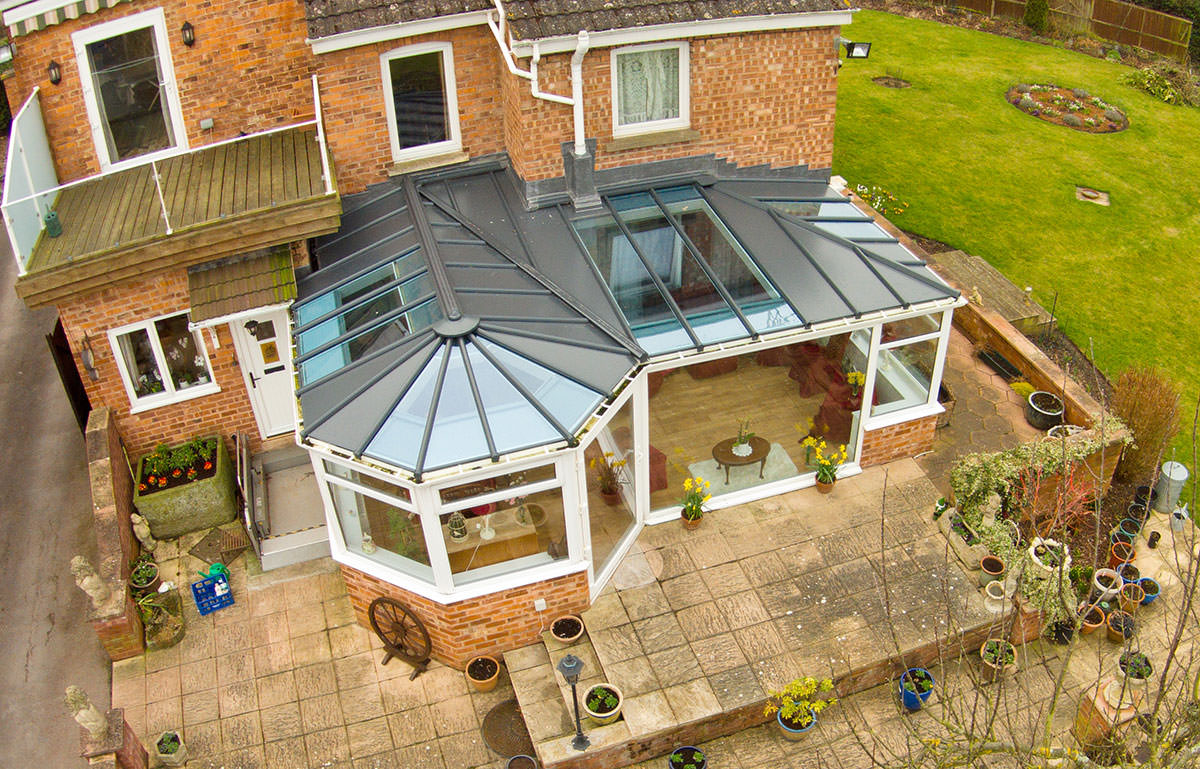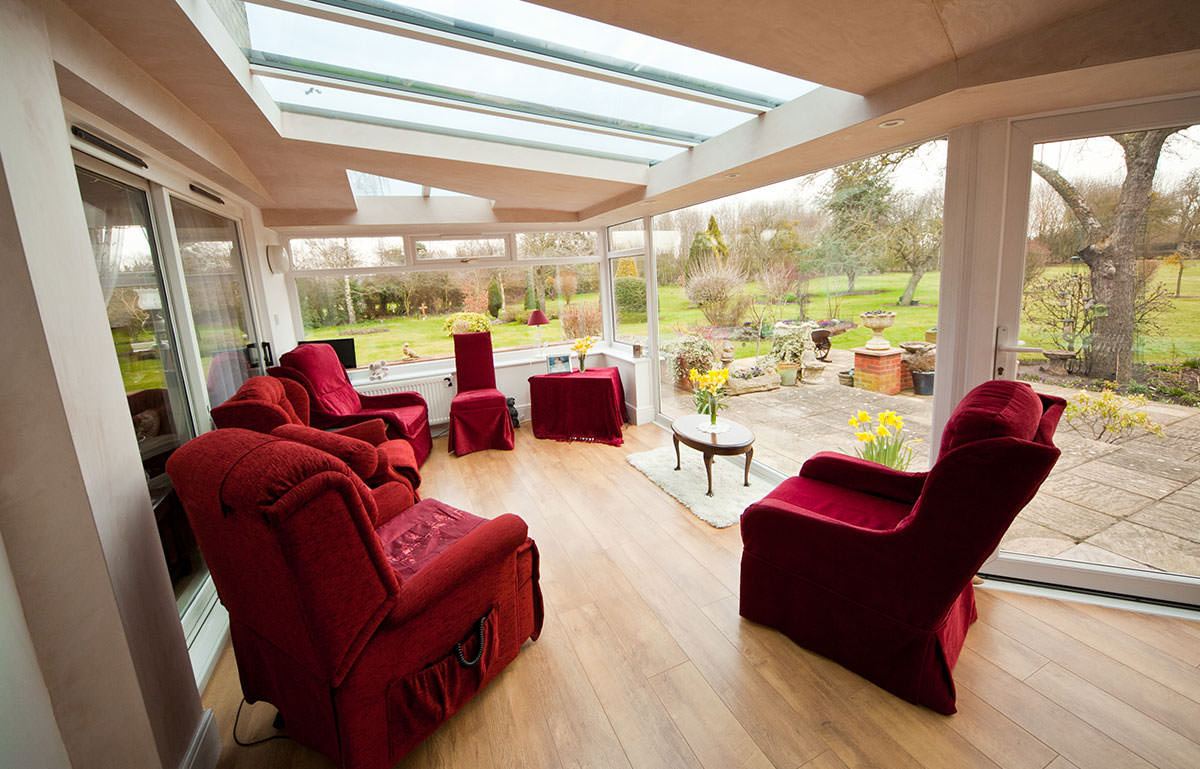 Tiled Conservatory Roofs

to Suit You
Your design choices won't be limited when you choose Art on Glass. Instead, you'll be able to explore our beautiful portfolio of tiled conservatory roofs, which will be available in a range of different styles and shapes. This means you'll be able to create a roof that meets your exact specifications, while also benefitting from a structure that feels permanent and like a natural extension of your home.
Depending on your preferences, you'll be able to choose between slate or modern lightweight tiles. Art on Glass will help you customise your product by talking you through the benefits of each of these choices. Because our tiled conservatory roofs produce minimal glare, your installation will provide more than visual appeal – it will provide better privation and comfort during the summer.
Secure and Weatherproof

Tiled Conservatory Roofs
When you're at home, your new roof will reward you with a comfortable and quiet space to relax in. At all other times, it will protect your property from almost all attempts to gain access That's because the tiles in our solid conservatory roofs are virtually impossible to remove. Protection and peace of mind come as standard when you choose Art on Glass.
Our solid conservatory roofs will protect you from more than opportunists attempting access. The robust design of our products means they are waterproof. During extreme weather, you won't need to worry about leaks, a symptom sometimes exhibited by polycarbonate systems. Your new roof will also mimimise acoustic interference, making your room quieter.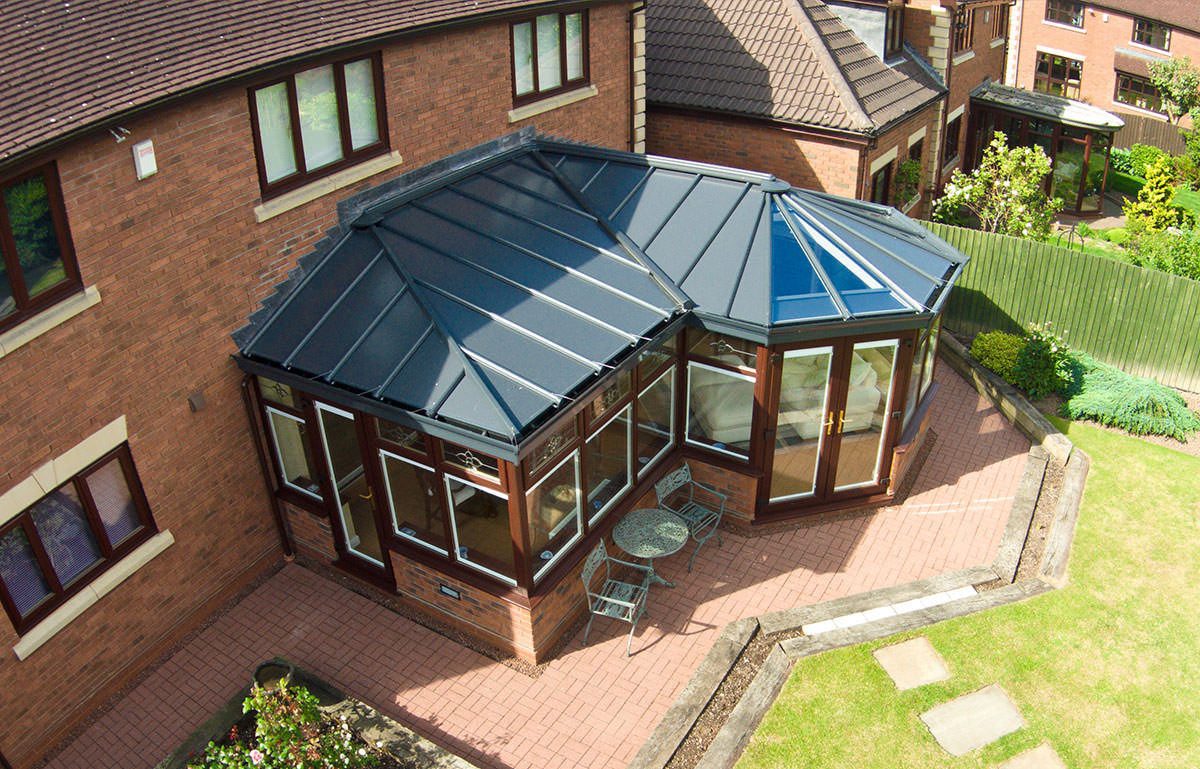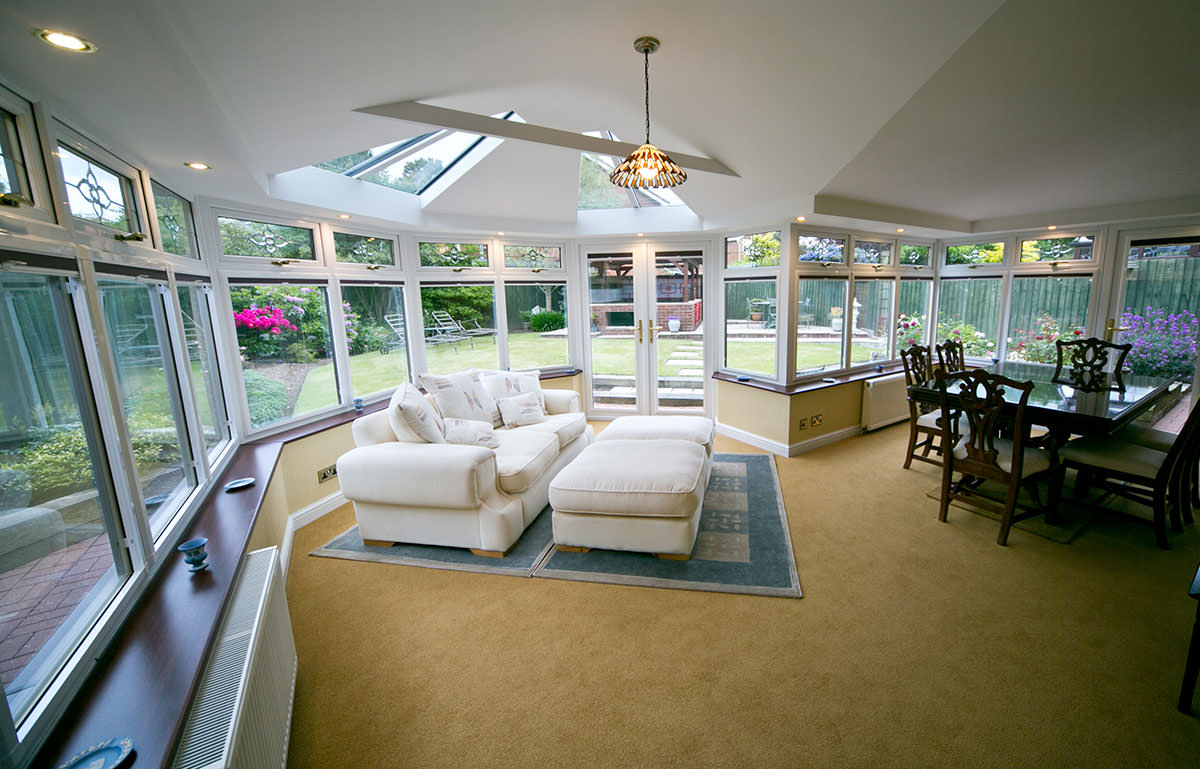 Stunning

Tiled Conservatory Roofs
: Inside and Outside
Choose from our range of solid conservatory roofs to discover a product that looks good from every angle. Your new structure will communicate a sense of solidity and style when viewed from your garden; once inside, visitors to your home will be sure to remark on the internal plastered ceiling included as standard with your brand-new conservatory roof.
Your internally plastered ceiling can be customised. Add a personal and practical touch to the design of your interior by asking us to fit spotlights and speakers, which will add that all-important real-room feel to your conservatory. To ensure seamless integration, these features will be concealed, further enhancing the look of your room and improving comfort.
An Accredited Installer of

Tiled Conservatory Roofs
Choose Art on Glass if you are researching tiled conservatory roofs for your home improvement or refurbishment project. We hold many accreditations –  awarded by trusted names like Yale, Certass and Trust Mark –  and have extensive knowledge and experience of installing tiled conservatory roofs for our customers.
We come highly recommended by the customers we've worked for, as evidenced by the many genuine testimonials published on our website. We can also respond to every aspect of your project by helping you to choose the best doors, windows and glass. Contact us for help, advice and for tiled conservatory roofs prices.
Contact us for

Tiled Conservatory Roof Prices
Art on Glass only works with the best industry manufacturers. Our tiled conservatory roofs are built to last and will add aesthetic and practical value to your home. For technical advice, please call us on 01354 655200 or send us a message, in which case we'll call you back as a matter of urgency.
If you want costs for your project only at this stage, please visit our online tiled conservatory roofs quoting tool. By entering some basic details into the application, you'll be able to generate instant prices – not just for roofs, but other products in our range and as many times as you like.