Conservatory Roofs Chatteris
Sleek, Strong and Secure Roofing Systems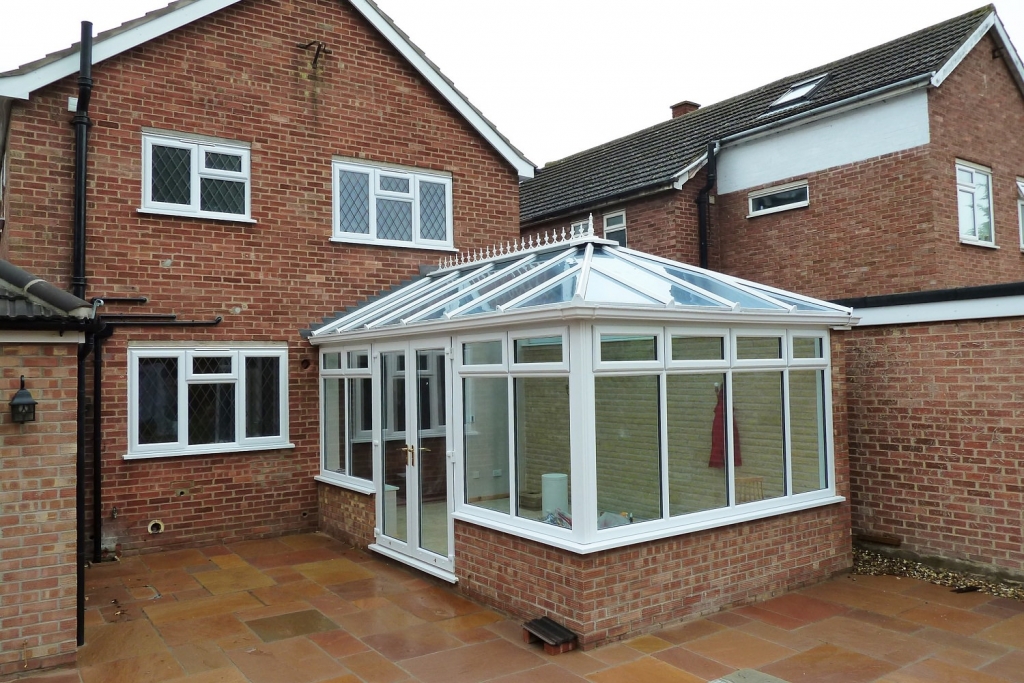 Conservatory Roofs Chatteris
Update an underperforming roof system with our stunning conservatory roofs. The high-performance roofs we fit will improve the style and functionality of Chatteris homes. It's fundamental to get a roofing system that provides security, strength and style. Our roofs excel in all these areas for a long lasting home improvement.
Here at Art on Glass, we specialise in installing bespoke double glazing products in Chatteris. Our team have years of experience behind us, working on a variety of conservatory styles and property types. Everything is made to measure to ensure you get a quality product that has your personal touch.
Benefits
Thermal Efficiency
Both our tiled conservatory roof and the Ultraframe system offer a wealth of benefits to your house in Chatteris. Older conservatories can bring a lack of heat retention, allowing warm air to escape. This is probably down to low quality roofing or single glazing.
Our conservatory roofs are designed to expertly regulate the temperature of the room. During colder months in winter, you don't have to worry about draughts seeping in. During summer, the conservatory roofs won't overheat your living space so you can relax at home.
The Ultraframe roofs we fit have the option for glass inserts, giving you freedom in how much light you want. The glass is made from exceptional double glazing as standard, working to trap heat within your home. As you use your heating less with our conservatory roofs, you will see your carbon footprint reduce making a positive impact on the environment.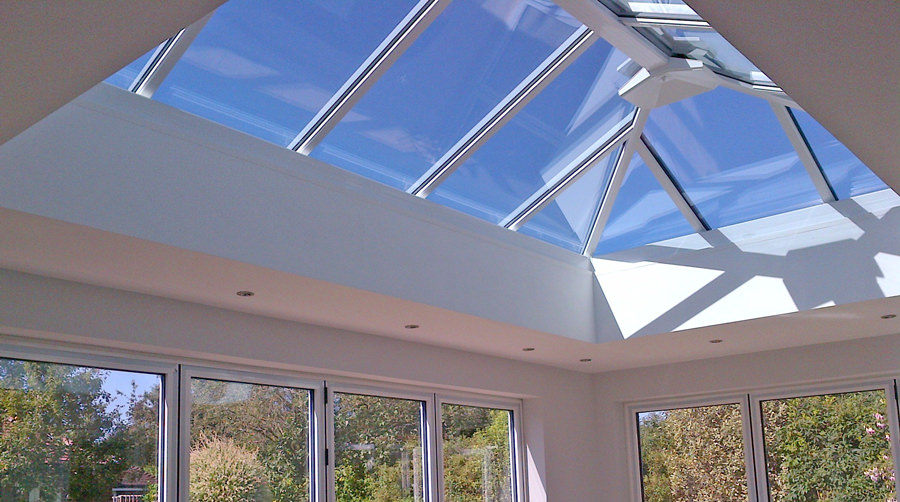 Weatherproof
While our roofing systems regulate the heat intake, they also excel in keeping unpredictable weather out. With windy weather comes unwanted draughts, creating a chill in your home. However, our weatherproof sealant keeps winds out. This means that your home won't get too cold with the need for constant heating.
Additionally, wet weather is kept away from your conservatory with the features we have in place. Rain can bring in rot, damp and even mould to your home. Mould can lead to damage long term, even impacting on your health. However, you can rest assured that our fantastic conservatory roofs prevent this from occurring.
Customisation Options
Tailor your perfect conservatory roof to your exact style. With our extensive range of options, you have full creative freedom in designing every detail. The style is up to you, as well as the shape and layout. Whether you want a conservatory for a specific purpose and want to create a space that works, we can accommodate you. The roofs we offer can be solid, tiled or made with fantastic double glazing.
The Ultraframe conservatory roofs bring a wealth of benefits to your Chatteris home. The lightweight design makes them incredibly easy to install, putting far less pressure on your existing framework. This type of roof can have as much glass coverage as you like, or as little for increased privacy.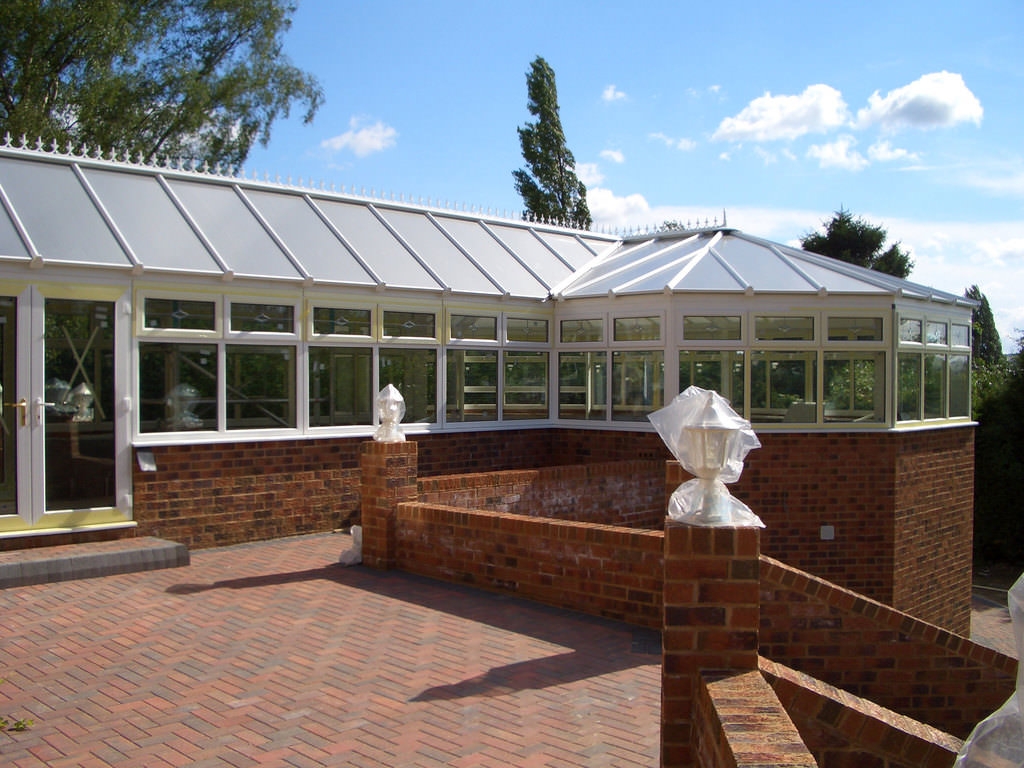 Tiled Conservatory Roofs
Keep your home private with our tiled conservatory roofs. For those after more seclusion from the outside world, this option is the perfect solution. If you don't want excessive sunlight, opt for a span of tiles to give your conservatory a more room-like feel. Additionally, the tiled roofing system provides an advanced level of thermal retention.
Ultraframe Conservatory Roofs
As leaders in the field, Ultraframe has a variety of cost-effective solutions for your extension. Each element is tested to reach high standards. The energy efficiency is second to none, regulating the temperature of your home. Using premium products and exceptional manufacturing techniques, you are certain to get quality with these conservatory roofs.
Why Choose Art on Glass?
Here at Art on Glass, we are specialists in designing and installing double glazing products. We install stunning conservatory roofs in Chatteris, bespoke to each customer. Design each element to suit your own aesthetic and seamlessly fit in the style of your property.
Our dedicated team of experts have all received training, bringing with them a wealth of knowledge to each project. With a broad range of skills, we guarantee a quality service with every customer. We offer advice, support and will complete the job with a high degree of professionalism and efficiency.

Conservatory Roof Prices Chatteris
Update the performance of your home in Chatteris with our fantastic conservatory roofs. Every element is bespoke to your style as no two projects are the same.
Get a free quote today using our handy online system. You can get an instant price by simply inputting your specifications and design choices.
Use our contact page today to ask our team any questions. You can Give our office a call on 01354 655200 our to speak to our team directly. We are happy to answer any questions you have for us on our entire range.
Get Your Double Glazing Quote Now