Conservatory Roofs Wimblington
Sleek, Strong and Secure Roofing Systems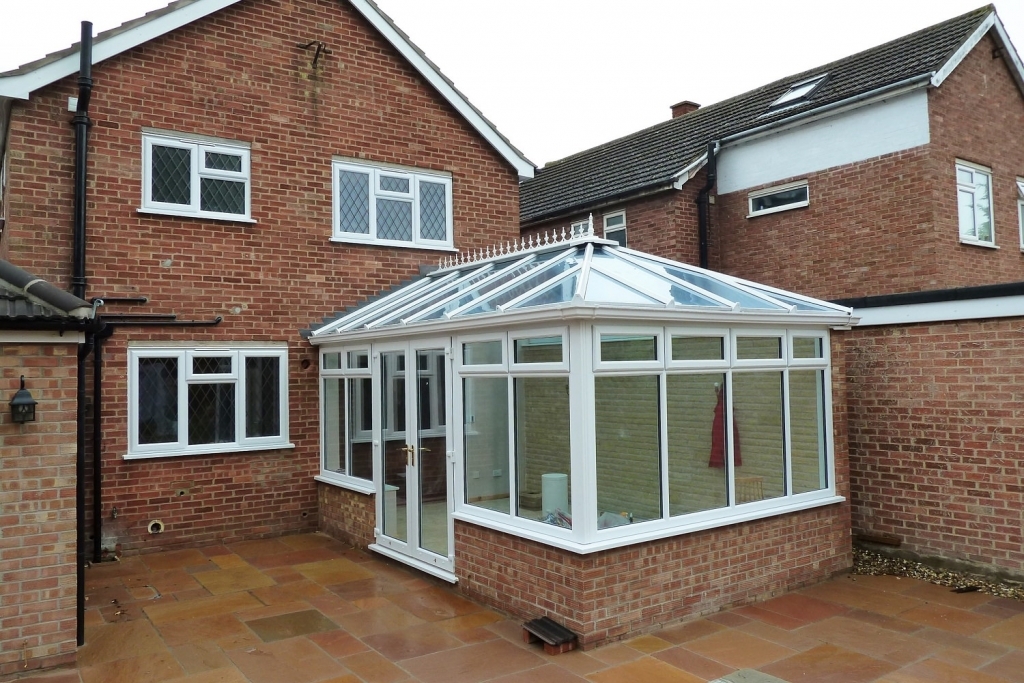 Conservatory Roofs Wimblington
Looking for a way you can enjoy your Wimblington conservatory year round? Look no further than Art On Glass! Our stunning selection of conservatory roofs are the ideal solution for optimising room temperature, ensuring that it is never too hot in the summer or too cold in the winter.
At Art On Glass, we handle all of the details. Our conservatory roof replacement services are accredited to the highest industry standards so that you can use us confidently.
Benefits
Thermal Efficiency
An Art on Glass conservatory roofs provides numerous advantages to your Wimblington home. Heat loss occurs in older glass conservatories due to a lack of heat-retentive properties, such as low-quality roofing or single glazing. Our conservatory roofs are precisely engineered to adjust the room's temperature, so you won't have to worry about extreme temperatures no matter the season.
You can opt for glass inserts in the Ultraframe conservatory roofs we install, allowing you to control the amount of light in your conservatory. As standard, the glass is composed of top quality double glazing, which works to trap heat within your home. By doing this, you will rely less on your central heating, reducing your energy bills.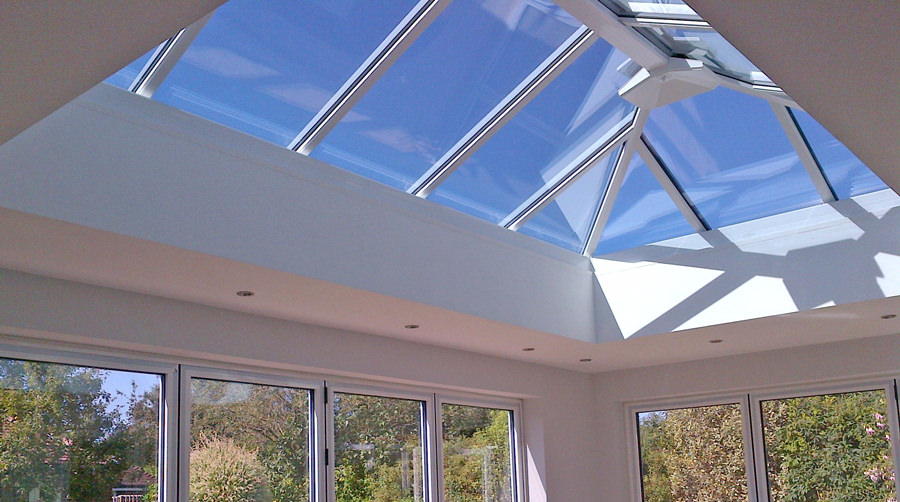 Weatherproof
While our roofing systems regulate heat transfer, they also excel at keeping out inclement weather. Windy weather brings unpleasant draughts, which can create a chill in your Wimblington home. Our tight waterproof sealer keeps the cold and wet out of your property, preventing expensive-to-fix problems such as rot and mould. Have confidence in an Art on Glass conservatory roof.
Fully Bespoke
Design a conservatory roof to your specifications and enjoy complete creative control up to the last detail with our vast selection of colours and finishes. The style of your new conservatory roof, as well as the design and layout, are entirely up to you, and you can choose whatever is best for your home, be it a solid, tiled, or double glazed structure.
The Ultraframe conservatory roof option that we offer also provides numerous advantages to your Wimblington house. Because of their lightweight construction, they are quick and easy to install and put significantly less strain on your existing framework. This roof style can also have as much or as little glass coverage as you desire for additional light.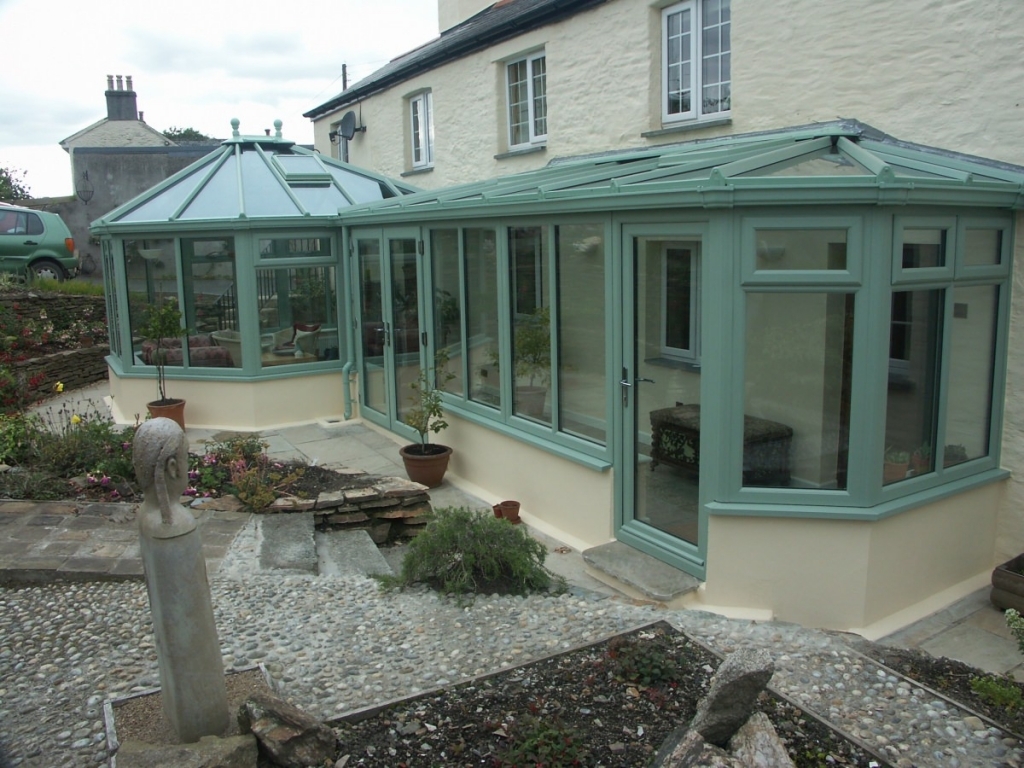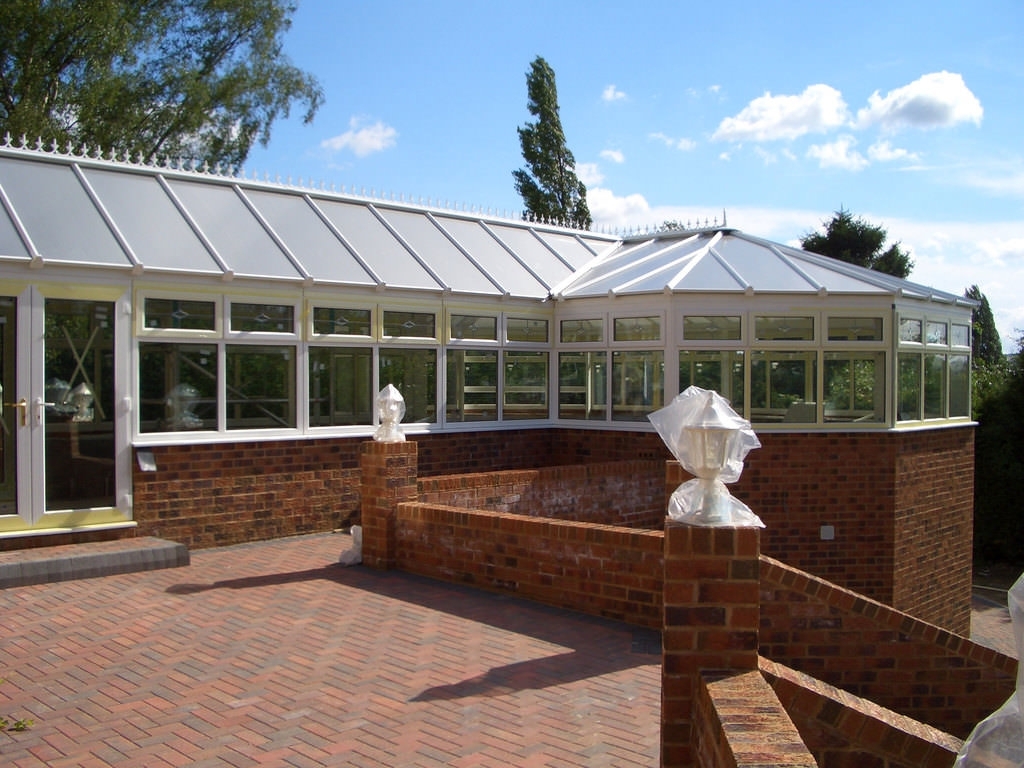 Types of Conservatory Roof
Tiled Conservatory Roofs: Our tiled conservatory roofs are the perfect solution to keep your Wimblington property private from the outer world. They offer an excellent source of shade to prevent the greenhouse effect experienced by wholly glass conservatory roofs. However, while they are excellent at limiting harsh sunlight, our tiled roofing system also offers a high level of thermal retention. They keep heat inside your home and make your conservatory a space you can enjoy year round.
Ultraframe Roofs: Ultraframe, as industry pioneer, offers a variety of cost-effective alternatives for your conservatory roof. Each component is rigorously checked to ensure that it meets high industry requirements, and the energy efficiency they can bring to your Wimblington home is unparalleled. These conservatory roofs are made with premium materials and superior production procedures to ensure a high quality standard.
Why Choose Art on Glass?
Here at Art on Glass, we specialise in the design and installation of high-quality double glazing products. We craft functional but aesthetic conservatory roofs that are unique and would be made bespoke to your Wimblington home. Meaning you can create a roof that matches your vision and blends in with the overall decor of your property.
Our devoted team of highly trained professionals bring a wealth of experience to each job they tackle. We pride ourselves on our great customer service, which sees us advise and support homeowners throughout their projects.

Conservatory Roof Prices Wimblington
With one of our custom conservatory roofs, you can improve the performance of your Wimblington home. Whether you want a solid, tiled or Ultraframe roof, we have the ideal solution for you!
Fill out our simple online form to get started on your free quotation today. Simply enter your criteria and design preferences, and we will respond with your own custom estimate.
Alternatively, you can get in touch with our expert team via our online contact page or by calling us at 1354 655200, and we will be happy to answer any questions you may have.
We are excited to collaborate with you!
Get Your Double Glazing Quote Now