Green Homes Grant
Art on Glass Windows is keen to be involved within the accredited Green Homes Grant scheme unveiled by the Government this week. We are always looking for ways to help our homeowners achieve more energy efficient homes, at the right cost. And what better way of doing so than by using the Green Homes Grant. Renovate your home with the help of vouchers provided to you by the Government. The scheme is for households choosing energy efficient double or triple glazing/secondary glazing, only if this is replacing single glazing. As all of our products are double glazed as standard, so you can be sure to find the right windows or doors for your latest home improvement project.
Window energy ratings is something that you should always be looking for when considering to upgrade the double glazing in your home. Here at Art on Glass, we are proud to be accredited by the BRFC for having energy efficient windows by industry leaders Liniar, achieving up to A+12 energy rating, one of the highest available! We are also proud members of the Double Glazing Network, so all our windows have also been endorsed by the Energy Savings Trust. You can be sure to put your trust in a double glazing company with all the right accreditations.
Upgrading the double glazing in your home with Art on Glass can reduce your energy bills, contribute to recycling and reduce your carbon footprint. All of our double glazing products are fully recyclable and your home could reduce the amount of CO2 emissions by 2/3 of a tonne each year. Whatever type of double glazing you are looking for, we only install market leading quality in your homes! Learn more about how the Green Homes Grant works and how easy to process is to enjoy a more thermally efficient home when you choose Art on Glass as your double glazing installer.
Green Homes Grant Scheme FAQs: Everything you need to know
When Will The Grant Be Available?
As part of the Government's new Green Home's Grant Scheme, to open in September.
What Does The Green Home's Grant Cover?
Homeowners can claim vouchers of up to £5000 for their home improvement project. Additionally, lower-income households could receive vouchers up to £10,000 for double glazing projects, covering up to 100% of the cost! The aim of this scheme is to provide homeowners and landlords with the opportunity to upgrade their homes to achieve energy-saving benefits, in order to reduce their energy usage. The Green Home's Grant covers a range of home improvement projects, including both windows and doors with energy efficient properties.
Am I Eligible for the Green Homes Grant Scheme?
If you already have windows or doors that match up to the energy-saving measures required, then full details are to be released as to whether you can qualify for the grant. Households who are updating their home can use their voucher for further energy-saving measures. These include one or more of the following:
• Double or triple glazing/secondary glazing, when replacing single glazing
• Upgrading to energy-efficient doors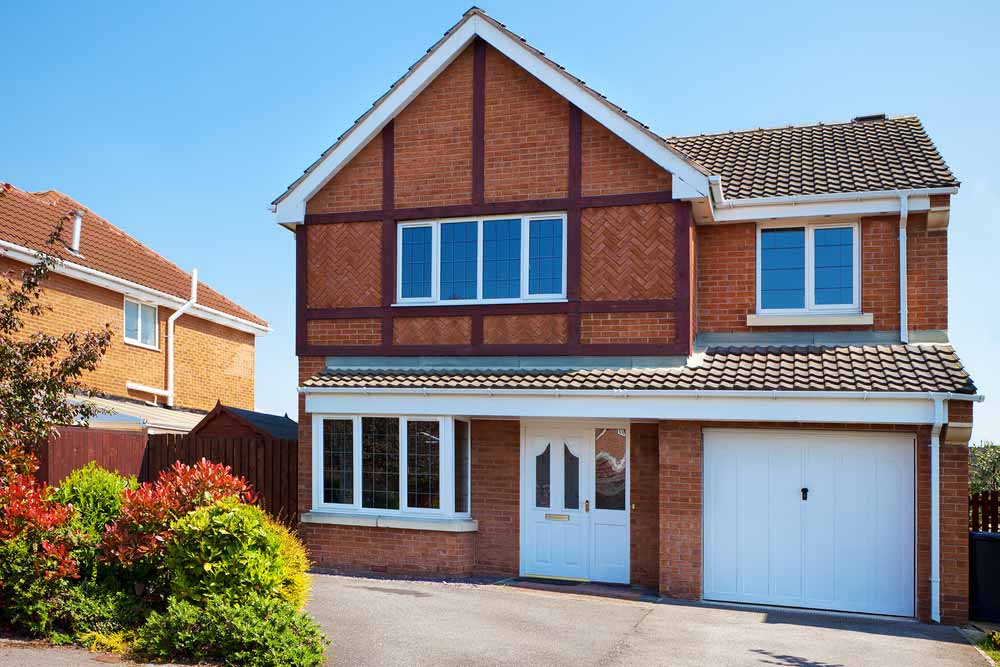 Should I Use The Grant?
If you do meet the eligibility criteria for the scheme then we highly recommend that you take advantage of this grant! Installing new double glazing in your home can help you to lower your energy bills to help you save more money for the future. And you can also rest assured that your home is also contributing to a greener environment as well.
How To Apply For The Green Homes Grant Scheme?
First, check that your home renovation plans are included in the energy efficiency measures. Then get your free online double glazing quote with Art On Glass. Take the first step to achieving your dream home with the support from the Government to help your home achieve new levels of energy efficiency. 

Once we receive your quote online, we will be in touch to discuss your quote further. We will attend your home to carry out a survey to identify the exact specifications for your double glazing installation. Then if the type of work fits within the guidelines for the grant scheme, your work can be approved.
Simply apply online, full details of where to apply for your voucher will be released soon and the guidelines on who can apply. Once you have received your voucher after the work is approved, you can put this towards your new double glazing installation. For those that are not classed as a low income household, the voucher will be worth up to £5,000 and can cover 2/3's of the total cost. For those on a lower income, the voucher will be up to £10,000 and will cover 100% of the cost.
Now everything has been settled, we can carry out your double glazing installation! And you will be rest assured to be living in a more environmentally friendly home. You may even see your energy bills lower as you become less reliant on your heating!
Double Glazing Prices March
Be prepared and get your free online double glazing quote today, so you can be ready for September! We can have everything ready in time for you to apply your vouchers and you can be first in the queue to upgrade your home with this new Green Homes Grant. Or if you require a little assistance in choosing the right window or door for your home, our team of double glazing experts are always on hand to help. Give us a call on 01354 655 200 or fill in our online contact form and one of our team will be in touch.
Although the full list of accredited suppliers has also yet to be announced, we can assure our homeowners, that we will be involved and installing the double glazing that you need in your homes in March and surrounding areas! We look forward to hearing from you!