Market-Leading Replacement Conservatory Roofs For Homes in King's Lynn
Instead of moving, perhaps you've looked at replacement conservatory roofs for your home in King's Lynn. Replacement conservatory roofs are often a more viable option than moving, as they cost less and also add market value and appeal to a property.
Explore our high-performing and luxurious range of conservatory roofs today for inspiration. We've chosen Ultraframe and Supalite as our manufacturing partners, so that our customers in King's Lynn can benefit from a system of the highest quality and which will last.
Ultraframe and Supalite replacement conservatory roofs can be added to an existing orangery or house extension, so you won't be limited in your choices. Contact us today by calling 01354 655200 or use our free conservatory design tool to build you dream room online within minutes and get a quote.

Replacement Conservatory Roofs: Your Options
When you choose Art On Glass, you won't be restricted in your selection. Our replacement conservatory roofs are of the highest quality and will reward you with superior light transmission and thermal efficiency, not to mention better security.
We can offer a range of products, including replacement glass conservatory roofs and replacement tiled conservatory roofs. When you contact us, we'll be able to explain the individual benefits of each product and make a recommendation.
Art On Glass Understands Replacement Conservatory Roofs
Before choosing a product for your King's Lynn project, you'll want to know more about the benefits of replacement conservatory roofs.
Here are just a few reasons to choose your new roof from Art on Glass:
Thermal Performance
Our replacement conservatory roofs excel at keeping the heat inside where it's needed most. During warmer weather, your installation will work to prevent your new room from getting too hot – so you'll benefit from a space that's comfortable 24/7.
A tiled replacement conservatory roof is solid and will help maintain a comfortable temperature all year-round. The tiling will also reward you with a private space that isn't overlooked, allowing you to enjoy some much needed privacy in your King's Lynn home.
If you want to let in lots of light, then a glass replacement conservatory roof from Ultraframe will keep you connected to the outside. Ultraframe glass roof systems can be fitted with ventilation systems and windows to regulate temperature and prevent condensation.
Unique Style
Our replacement conservatory roofs can be tailored to tie in with the decorative themes of your King's Lynn home.
As an example, you can customise your Ultraframe glass conservatory roof with:
Super-insulated columns, which dramatically improve thermal performance and add a sense of presence to the design
An insulated pelmet that improves comfort and allows spotlights and speakers to be added to create a real room feel
A central lighting panel that acts as a stunning decorative feature, while also providing practical value as well
One of four decorative cornices that will hide your guttering from view, producing much improved sightlines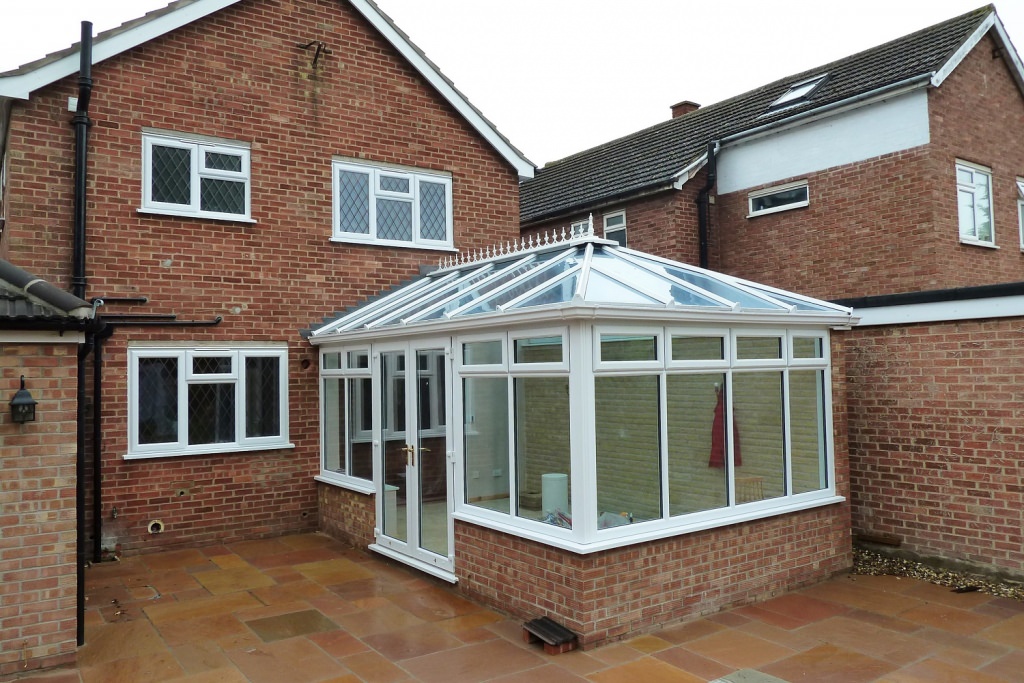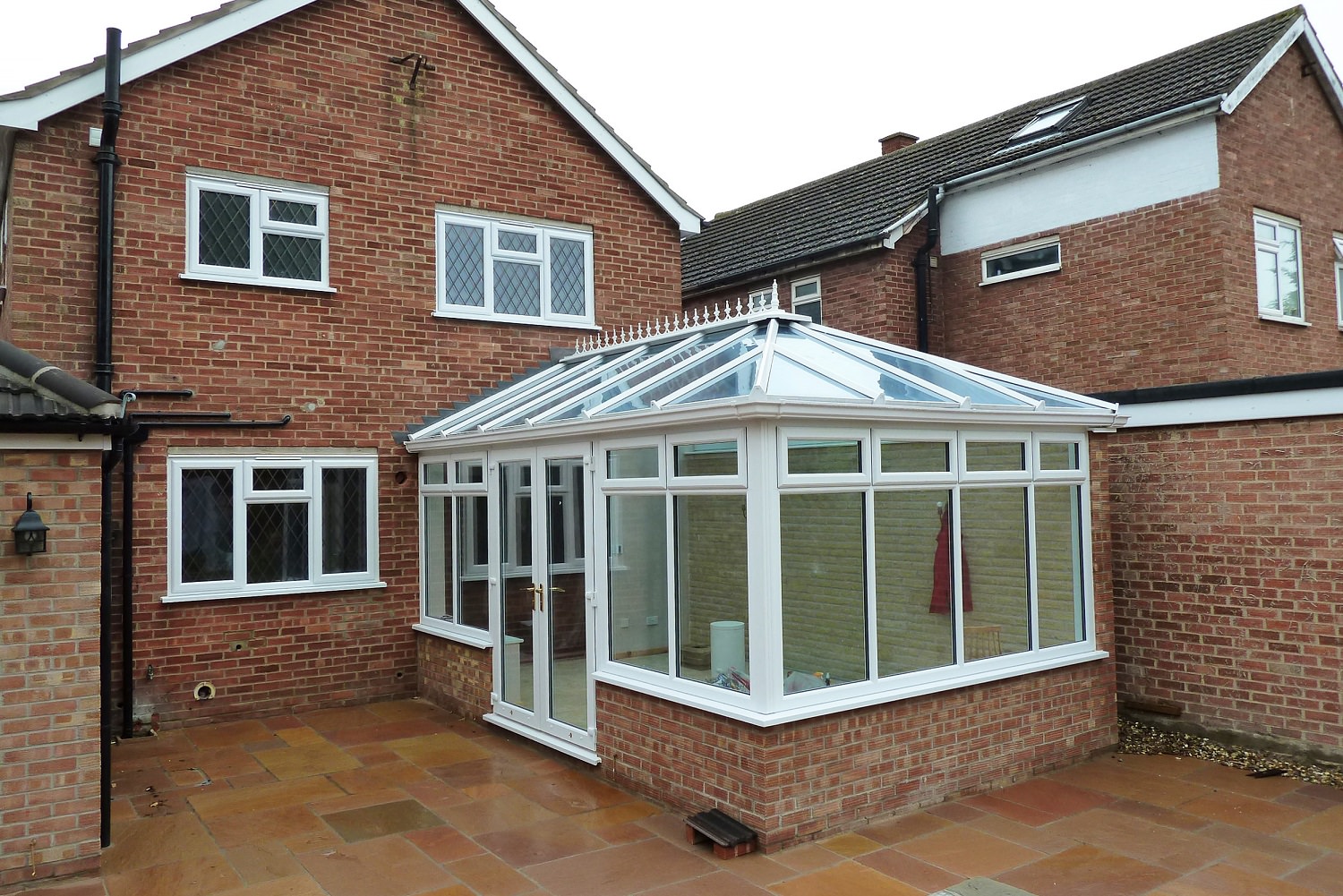 Ultraframe Replacement Conservatory Roofs
Choose a replacement conservatory roof that perfectly suits your home in King's Lynn. Whether you want a uPVC or aluminium roof, we can help. Our team will help you choose the right colour scheme, glazing, hardware and accessories to complete your design.
Ultraframe roofs are pre-fabricated off site to allow for fast installation on site. Our team won't need to perform any cutting or make any unnecessary noise on site – so the entire process will be non-invasive and designed to minimise disruption to your routine.
Supalite Replacement Tiled Conservatory Roofs
A tiled conservatory roof looks and feels permanent. It will act as a natural extension of your home in King's Lynn and reward you with a room that's comfortable and inexpensive to heat. Supalite roofs offer tremendous privacy and look stunning.
Customise your tiled replacement conservatory roof with slate tiles of traditional or modern design. A choice of colours will be available to help you hone your design, so that it sympathetic to the themes and schemes of your property.

---
Replacement Conservatory Roof Prices, King's Lynn
Our replacement conservatory roof prices are competitive. We only supply the best products – so you won't need to worry about the quality of your installation. The Art on Glass team will work with you to identify your needs and will complete all required work on time and within budget.
Contact us today on 01354 655200 or send us a message to request a call back. You can also get an online conservatory roof quote by using our free design tool. Within minutes, you could have costs for your next big project in King's Lynn. Why not get started straight away?