Sliding Doors Benwick
uPVC Patio Doors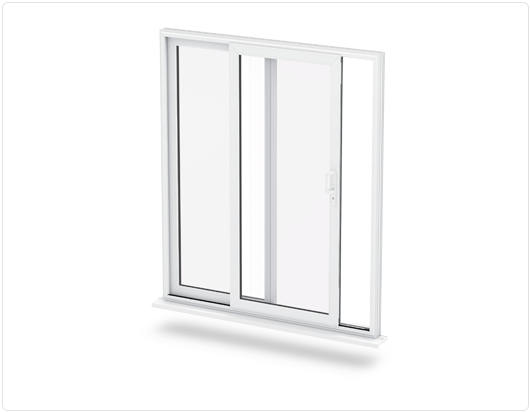 Long-Lasting Sliding Doors
We use a high-quality uPVC material for our sliding doors for homes in Benwick. This material offers an array of both visual and practical benefits. Each of our installations is tailored to meet the dimensions of each property. We always strive to provide a personalised experience for all of our customers.
uPVC sliding doors are extremely versatile and can adapt to any weather condition. Unlike timber doors, uPVC sliding doors will not fall victim to wind or rain. The performance of our installations certainly doesn't compromise the traditional look of this stunning door design. You simply can't go wrong with our sliding doors.
Here at Art on Glass, we have installed uPVC sliding doors across various property types in Benwick. Whether you live in a cottage or a new-build, you can trust us to find the perfect doors for your home. Start working with us today to begin your project. Use our online pricing engine to get your free bespoke quote.
10 Year Guarantee

Feel supported by us with our ten-year guarantee on our sliding doors. Our installations will never let you down.
Smooth Operation

No longer will you have to put your full weight on using your doors; our sliding doors glide effortlessly.
Garden Views

The slim sightlines of our sliding doors will give you beautiful views of your Benwick garden at all times.
Yale ModLock

We use the Yale ModLock system, which includes eight mushroom head locks to ensure that you always feel safe.
Bubble Gaskets

The bubble gaskets within our sliding doors will help aid the weather resistance against wind and rain in your home.
Advanced Security
Alongside the mushroom locks, there are anti-snap cylinders that help to keep your Benwick home safe. All of our sliding doors are tested against the latest industry standards to ensure optimal performance. Our installation is available with PAS 24 approval. Get in touch to find out how to protect your property.
Weather Performance
We all know how difficult it can be to keep up with the latest weather conditions. The double glazing and uPVC frame will prevent unwelcome wind and rain from entering your property. uPVC sliding doors are designed to last for years to come and have a shelf life of 30-35 years. Enjoy long-lasting results with our sliding doors.
A Warmer Home
We fit double glazing as standard within our uPVC sliding doors. Double glazing is a cost-effective and worthwhile investment for any Benwick homeowner. The glass panes will retain your property's natural heat. The temperature regulation will keep you feeling warm in the winter and cool in the summer. Feel comfortable at all times.
uPVC is an extremely insulating material and the superior choice when it comes to sliding doors. The frame acts as a thermal seal between Benwick homes and their surroundings. As homeowners rely less on their heating, they can improve their energy efficiency and lower their carbon footprint.
Long-Lasting Sliding Doors
When you choose our sliding doors, you can trust them to provide your home with benefits that will last for years to come. No longer will you have to worry about them underperforming. Our installations require little maintenance so that you don't have to worry. From time to time, they will need a wipe down with a damp cloth.
The colour of our sliding doors will not fade over time. Your new sliding doors will continue to look as good as new. The glazing within the sliding doors will also help to improve your internal space. Your Benwick home will be filled with natural daylight and will make your property instantly brighter.
Sliding Doors Prices Benwick
We design and install a stunning range of sliding doors for homes in Benwick. Work with us on your next project and enjoy longevity. Get your free no-obligation quote using our online pricing engine. Simply enter your desired sliding door and dimensions. You will get an instant estimate.
We understand that you may have questions about our uPVC sliding doors. Use our online contact form to send us a message or ring on 01354 655200. We look forward to hearing from you. We will work closely to find the right uPVC sliding door for your home in Benwick.