Add a Touch of Luxury to your Wisbech Home with Bi-Fold Doors
Selecting bi-fold doors for your Wisbech home will provide a stunning and contemporary feel to your property that exudes luxury and style. Bi-fold doors are the perfect way to open up your home to the outside, giving an open-plan feel with the sense of more space and light.
A popular addition to a kitchen, living room or dining area, the bi-fold door makes a focal point in a room which makes them a highly sought after home improvement solution. As well as providing visually pleasing benefits to your Wisbech home, the bi-fold door comes with a host of features and functions that make them a worthwhile investment for any Wisbech homeowner.
Available in a wide range of styles, colours, finishes, glazing options and configurations, your bi-fold doors can be created bespoke to your home to complement the style of your property and enhance its features. You'll be able to specify exactly how you want your bi-fold doors to look and work making them an excellent solution.
Unique Design – You can choose from a range of stunning styles to suit your personal taste. With an array of glazing options and panel styles to create something unique.
Secured By Design – All of our bi-fold doors are secured by design accredited making them a secure choice that will protect your family and your home.
Insurance Backed – Each of our doors come with £1000 toward contents insurance in the unlikely event of a break in. Giving you complete peace of mind.
Double Rebated – Our bi-fold doors use a double rebated design in the outer frame for exceptional protection against the elements.
Yale Guarantee – All of our bi-fold doors are fitted with Yale Lockmasters which guarantees security for your home and is easy to use.
Threshold Options – You can select standard or low uPVC threshold options, as well as Part M compliant aluminium.
The Benefits a Bi-Fold Door Brings
When you opt to have bi-fold doors installed into your Wisbech home, you will immediately benefit from increased natural sunlight that can pour into your home. Adding natural light to a room instantly gives it an illusion of more space and makes it a more inviting and warm atmosphere. When your bi-fold doors are opened, they stack neatly to the side as to not take up any space. This makes them a practical solution with an easy to operate glide motion to open and close them.
They make an excellent option for homes that could benefit from increased ventilation. Simply open up your bi-fold doors to invite a cool breeze in and the sweet smells of your garden. With the outdoors more cohesive with the indoors, you will feel as though you're getting the most out of the outside in the warmer months and still benefit from scenic views when the doors are closed in the colder months.
Our aluminium bi-fold doors increase the thermal efficiency of your home, lowering your energy costs as well as your carbon footprint. This means you can enjoy a comfortable temperature in your Wisbech home all year round, no matter the weather. Our doors are created with watertight seals meaning that your home will remain dry and warm even in adverse weather conditions. You won't need to worry about the upkeep of your bi-fold doors either, with a low maintenance solution that only needs a general wipe down every now and them to keep them at optimum condition.
Bi-Fold doors add a luxury look to your Wisbech home without the designer price tag. We can create a bi-fold door solution that fits in with your budget as well as offering the highest levels of quality available. All of our bi-fold doors are created using premium grade materials, offering a sustainable and long-lasting product that you'll enjoy for years to come.
You can configure your bi-fold doors not only in terms of colour, glazing and size but also in the amount of panels, the opening configurations and more. This makes them a truly bespoke solution for your Wisbech home that will be the envy of all of your neighbours. Art On Glass specialise in bi-fold doors that offer superior glazing, keeping your home safe and secure. You won't ever need to compromise on style over functionality when you choose our bi-fold door solutions.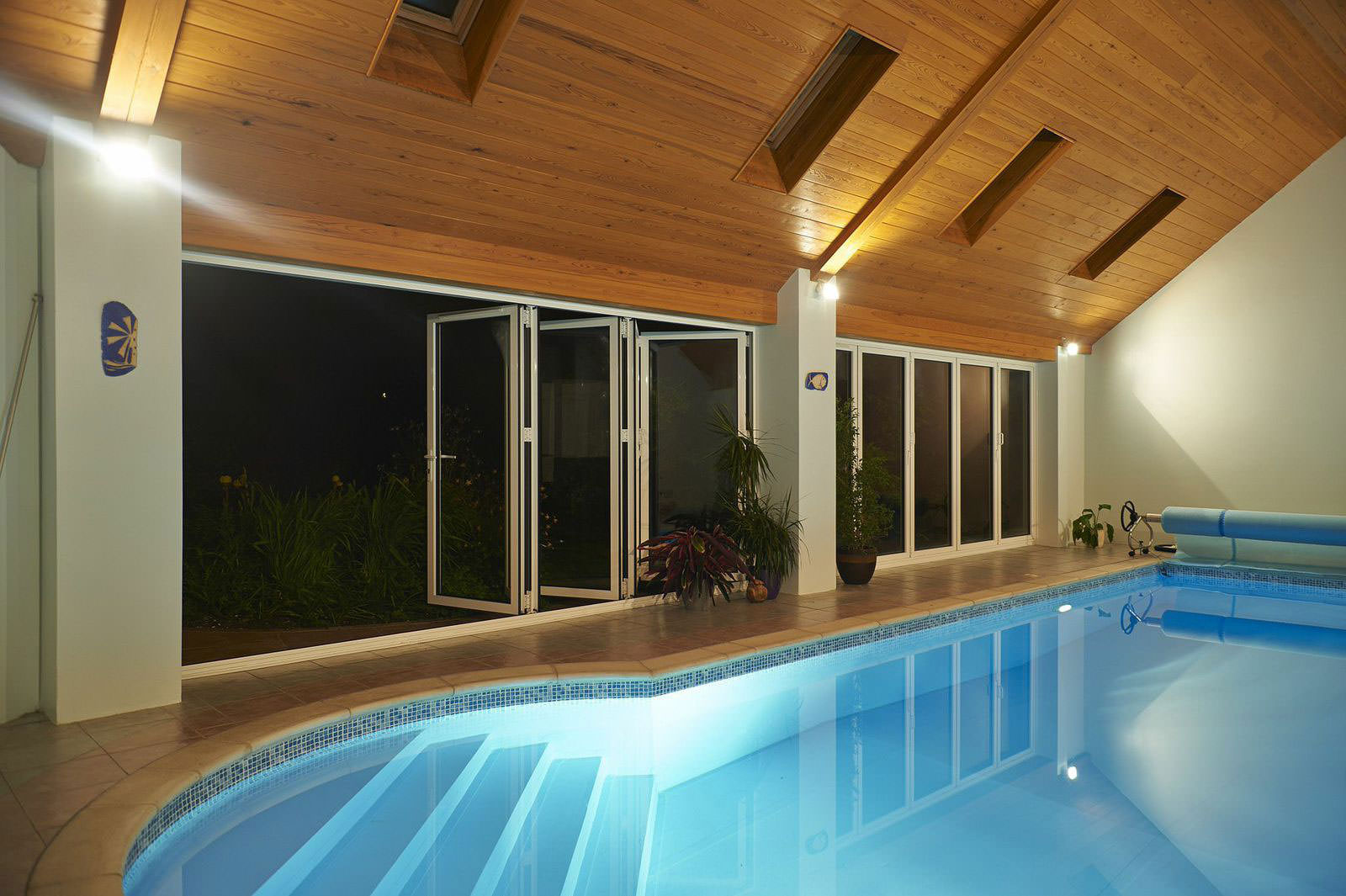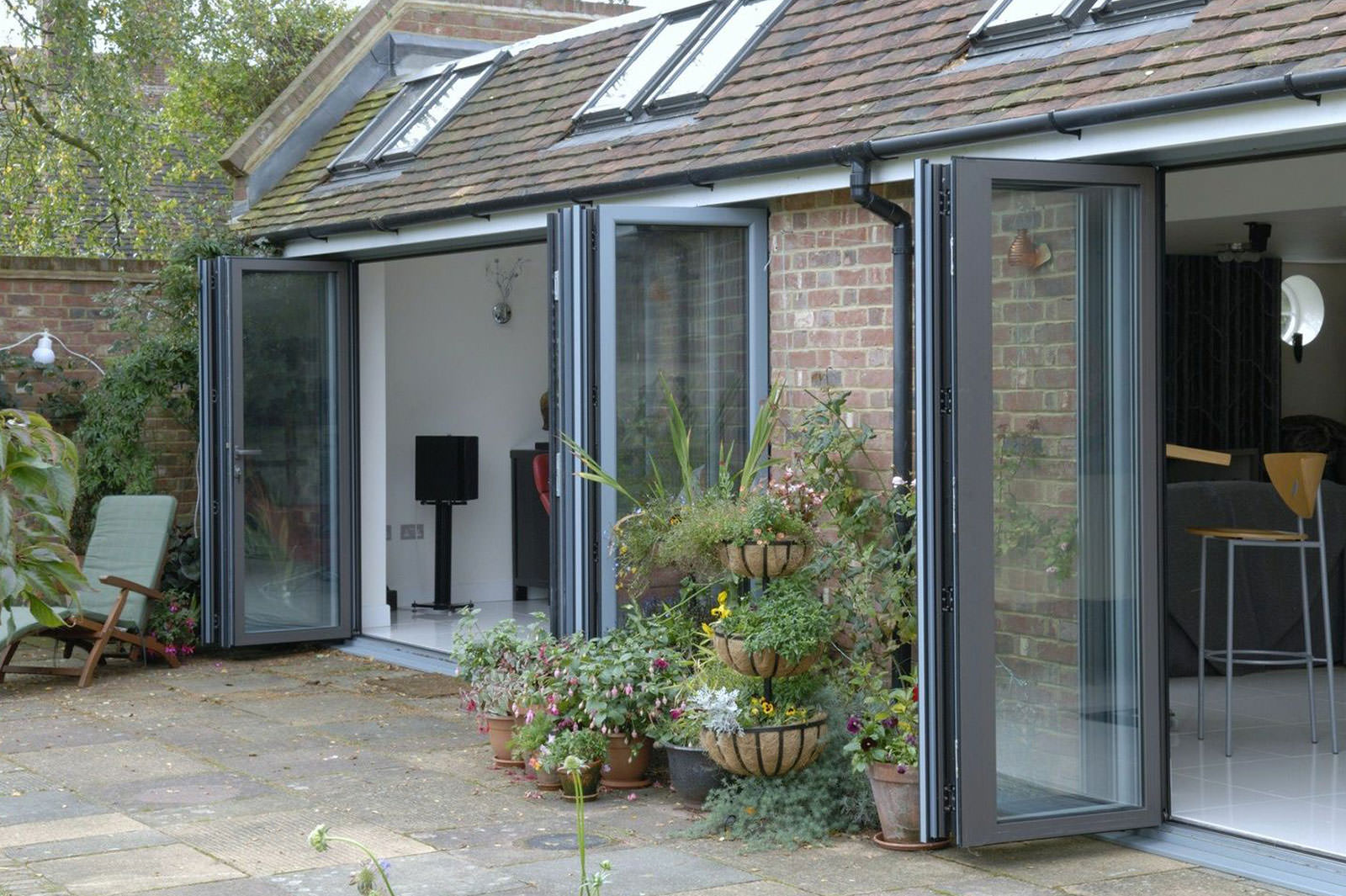 Bi-Fold Prices in Wisbech
Art On Glass can discuss your exact specifications and requirements before supplying you with an accurate quote for your new bi-fold doors. If you'd prefer, you can use our clever online quoting tool that can generate a quote for you immediately once you've input your requirements.
If you have any questions or queries at all, our helpful team can help. Simply give us a call on 01354 655200. We look forward to hearing from you!