Composite Doors Wimblington
Made-To-Measure Composite Doors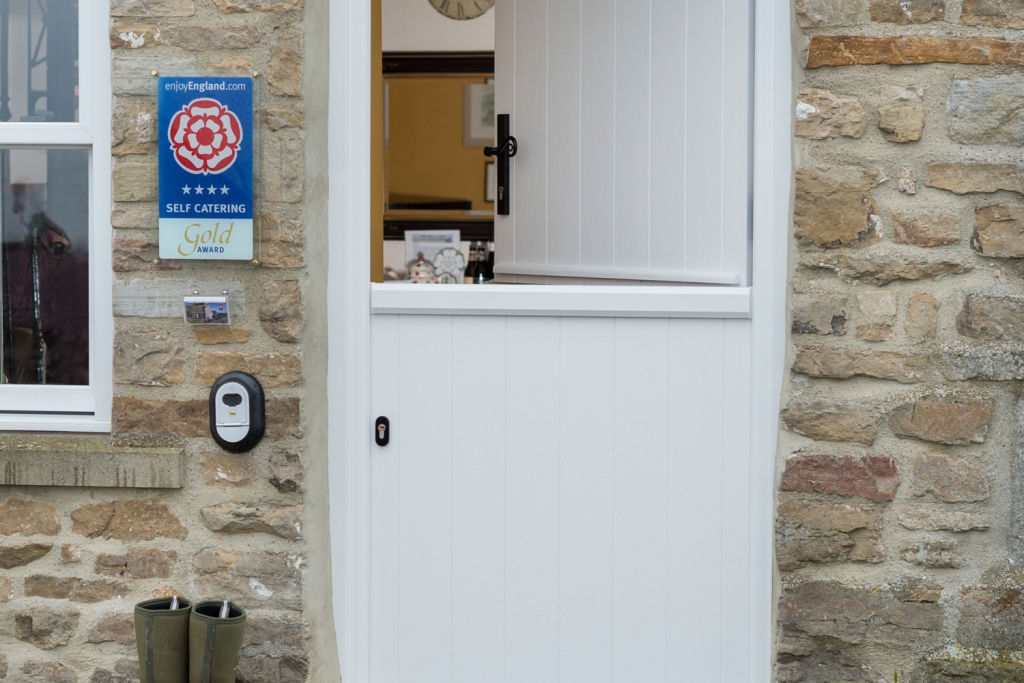 Composite Doors Wimblington
Homes in and around Wimblington can benefit from the beautiful selection of composite doors that we install here at Art on Glass. Through their wide range of practical advantages and customization choices (pick from a huge selection of colours and finishes), our composite doors provide homeowners with better home function and increased aesthetics. 
Composite doors resemble traditional timber, they are actually made of a combination of materials that are at the top of their field. Made of uPVC (GRP), glass-reinforced plastic (GRP), insulating foam, and a solid wood core, you can expect years of outstanding performance. This is due to the unique advantages that each component brings to the table.
Get a better picture of your new composite door using our free online quote tool. Enter your information and the style you want, and we'll get back to you with a custom quote. We are committed composite door installers, so trust us and our wealth of experience that we can apply to your project. Invest in your home with an Art on Glass composite door.
We look forward to starting your home renovation project with you!
Benefits of Our Composite Doors 
Thermally Efficient
Our composite doors can achieve an admirable A energy rating and are one of the most effective ways to keep warm air inside your Wimblington home. The highly insulating core, paired with effective weather seals, acts as a thermal barrier to retain heat while preventing cold air from entering your property. 
By keeping the warm air inside your home, you will rely less on your central heating, meaning you will consume less energy, lower your energy bills and decrease your carbon footprint.
Update your old, cold entranceway with an Art on Glass composite door and enjoy the aesthetic and practical benefits of their superior design.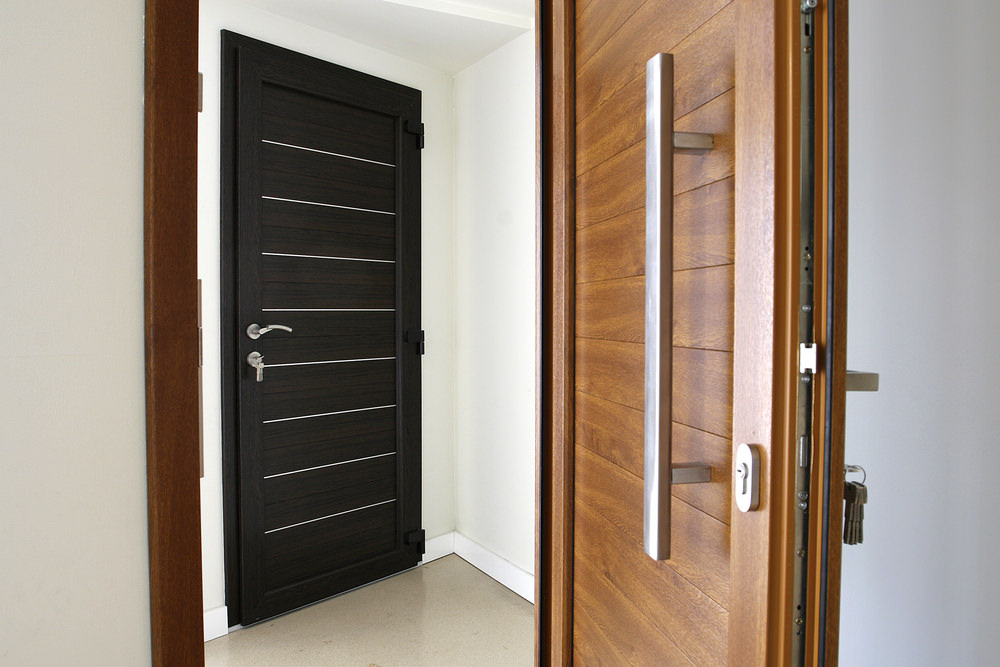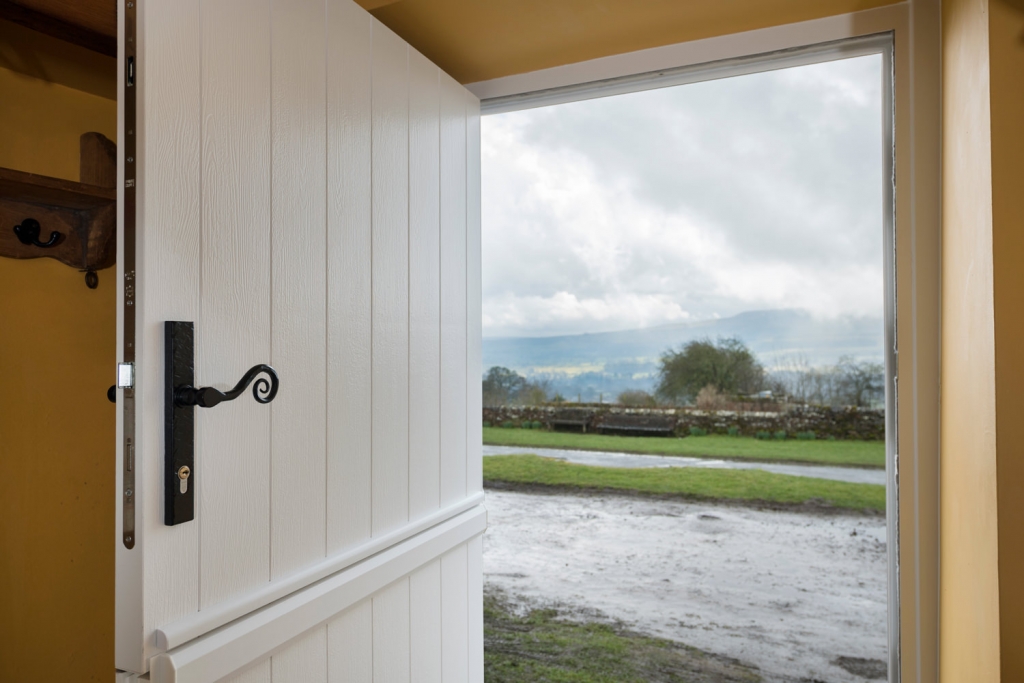 Secure
Every composite door that we install comes with a set of extremely secure Yale locks fitted as standard. To ensure sure these multi-point locking systems can deter unwelcome visitors, break-ins, and property damage, they undergo routine inspections to test their durability. Our composite doors also include a solid wood interior core, which strengthens the entire profile structure and lessens the chance that manual force may cause the door to fall apart.
Additionally, our double glazing is also a great way to protect your Wimblington home. Enjoy peace of mind in your new door, thanks to the interior beading that prohibits physical removal from the outside. Helping to stop intruders and deter burglaries, protect your home, family, and assets when you choose our composite doors.
Fully Weatherproof
Our composite doors boast a sturdy, reinforced GRP skin that will protect them from the unpredictable British elements. This fibreglass exterior ensures the durability of your door by preventing paintwork and its internal elements from chipping, warping, or decaying from general wear and tear or fierce weather. Each door is examined to make sure it satisfies the strictest weather specifications. As a result, you can be sure that your door's gaskets, hinges, and core construction will remain intact for many years to come.
Additionally, our composite doors also require very little upkeep. They merely need to be cleaned with a damp cloth to restore their brand-new appearance, thanks to their superior design and GRP skin. Rest assured in your investment thanks to our composite doors' durable design and long life span.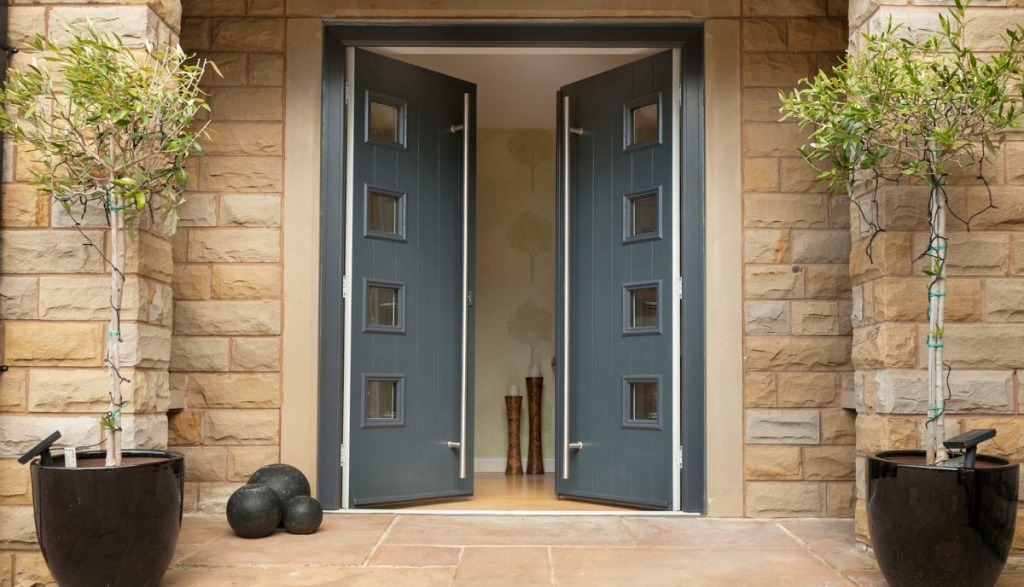 Composite Door Prices Wimblington
Add the perfect accent to your Wimblington home with a new composite door from Art on Glass. We provide a range of designs and styles to suit every taste and to match every property. Create a bespoke, one-of-a-kind product, whatever your vision, with Art on Glass.
Take advantage of our online quotation engine to begin your free quote right away. Enter your design and dimensions here, and we'll email you your very own bespoke quote. 
Alternatively, get in contact with our experts if you'd like to talk to someone about the ideal door for your Wimblington property. If you give us a call at 01354 655 200 or fill out our free online contact form, a member of our expert staff will be happy to assist you.
We look forward to working with you!
Get Your Composite Door Quote Now