Beautiful Aluminium Front Doors to Enhance Your Peterborough Home.
Aluminium front Doors are a stunning home improvement for your Peterborough home. They create an exquisite feature that will brighten up your room with natural light and give you easy access to your outdoor area.
With aluminium front doors from Art on Glass, you can expect outstanding quality and performance, as well as expert installation, giving you the very best of everything for your Peterborough home.
Our aluminium front doors enhance your Peterborough home in so many ways. You will be able to enjoy great views on cold days, and when it's warm, you can have a seamless link to the outdoors, giving you one fantastic and connected living space.
Read on to find out about the features and benefits offered by our superb aluminium front doors and how they could be the perfect home improvement for your Peterborough property.
State of the Art Aluminium Front Doors in Peterborough
Here at Art on Glass, we only install the very best double glazing, which is why we work with Smart Architectural Aluminium to provide state of the art aluminium doors in Peterborough.
Our aluminium doors have been created using the very latest innovations in double glazing technology and design, to ensure that you get superb all-round performance to improve the efficiency and security of your Peterborough home.
Energy Efficient Aluminium Doors
Our aluminium doors have been designed to ensure that there are no draughts, so no cold air can get into your home, and more importantly, they stop warmth from escaping.
With aluminium doors from Art on Glass, you can count on your home being warmer for longer as heat is retained so efficiently. These spectacular double glazed doors will help you to save money on your energy bills, as they work so well, you will need to use less heating to maintain a comfortable temperature in your Peterborough home.

Incredible Security with Aluminium Front Doors in Peterborough
Nothing matches the strength and stability of aluminium as a material. When it comes to door design, aluminium offers natural security, thanks to its inherent qualities that make it almost indestructible.
We then fit our high-security multipoint locking systems as standard on our aluminium doors to ensure that you get the utmost security performance possible.
With aluminium doors from Art on Glass, you can be completely confident that your home is protected against even the most determined potential intruders, and that you and your family are completely safe and secure.
Ultimate Protection with Aluminium Doors
As if protecting you against intruders wasn't enough, our aluminium doors will also protect your home against the great British weather!
Our aluminium doors are completely weather resistant and have been thoroughly tested to ensure that they can withstand even the worst winter storms.
Aluminium doors are incredibly robust and durable, so whether it's gale force winds and torrential rain, or blistering summer sun, your aluminium doors will be completely unaffected.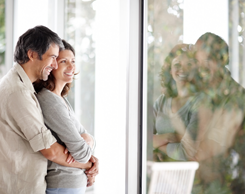 Smooth Operation – Opening Your Aluminium Doors
As mentioned above, aluminium doors are robust and durable, and so is the opening system they use. It is precision engineered to offer a long term, smooth opening experience, enabling you to access your garden quickly and efficiently.
Our aluminium doors simply glide with ease, so you will need to put little effort into opening your home to the outdoors. In fact, when you opt for our ultra low thresholds, our aluminium doors are one of the most accessibility friendly options you can choose for your home in Peterborough.
Style Your Peterborough Home with Aluminium Doors
One of the great benefits to choosing aluminium doors for your Peterborough home, is the great customisation options that enable you to create the perfect door to suit you.
Our aluminium doors are available in the most extensive range of colour finishes. Practically any colour you can think of is available to create a unique finish for your aluminium doors.
In addition to this, there are several fold options and configuration styles, so that you can have the right door to fit the space you have available.
Our aluminium doors create a truly tailored entrance to your Peterborough home.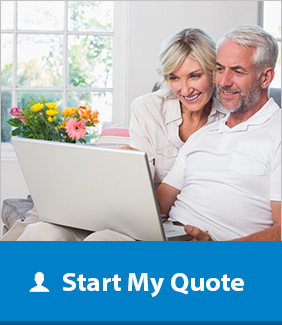 Aluminium Front Door Prices Peterborough
We are sure that you will love your aluminium doors in Peterborough just as much as we do, so we are more than happy to chat to you about your ideas and desires. Get in touch and our friendly team will help you to find the perfect aluminium doors for your Peterborough home.
We also have an online door designer, where you can pick and choose from the options available to create your dream aluminium door and get an instant price so you have an idea of costs.