Stunning Aluminium Doors in Peterborough
You can enhance your Peterborough home with our stunning aluminium doors in so many ways. Our beautiful double glazed doors are designed to offer superior energy efficiency, security and style, creating a spectacular feature in your home.
Our amazing aluminium doors are a popular choice for home improvements throughout Peterborough due to the superb performance and incredible style they offer homeowners. Creating a new experience of your Peterborough home couldn't be simpler, when you choose aluminium bi-fold doors.
We wanted to tell you all about the features and benefits of the fantastic aluminium doors we supply and fit throughout Peterborough to give you inspiration for your home improvements. Read on to find out more about our spectacular folding doors.

Impressive Efficiency
Many people assume that aluminium is a cold material, and offers limited thermal performance, however, our aluminium doors use the latest innovations in double glazing to provide fantastic energy efficiency.
You will benefit from an extensive glass area due to the slim profiles which helps these double glazed doors to provide superb energy efficiency. Our aluminium bi-fold doors provide incredible thermal performance for your Peterborough home.
Unrivalled Security
One of the main benefits of choosing aluminium doors for your Peterborough home is the unrivalled security that they offer. These fantastic doors are constructed using high-grade aluminium which offers superior strength to other materials in the double glazing market.
Aluminium is almost impossible to break, making it one of the most robust materials in the double glazing industry.
This is then combined with state of the art, high security locking mechanisms to create a superbly strong sliding door. Our aluminium doors are virtually impossible to break into, deterring potential intruders and capable of withstanding even the most intense physical attacks.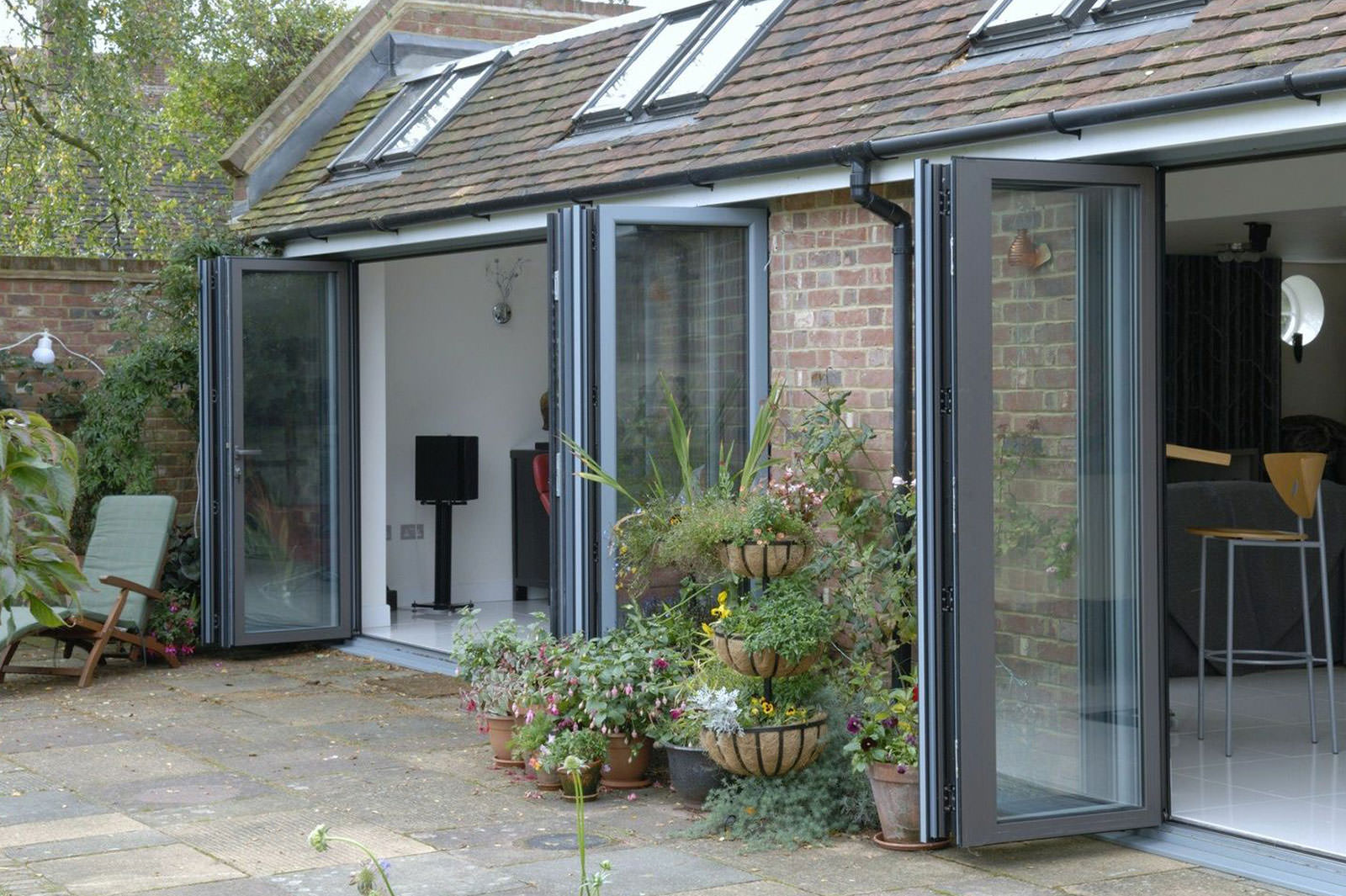 Variety of Options
Art on Glass install aluminium doors that are designed specifically to suit the space you have in your Peterborough home. This means that we work with you to make sure that the folding configuration is exactly as you want it and maximises the potential of the space that you have.
You can choose to have your doors opening from the left, the right, in the centre, or anywhere else in between, giving you so much choice. The clever concertina folding motion enables these spectacular doors to fold back to such an extent that they hardly take up any space at all.
When this is combined with one of our many low threshold options, you will benefit from a seamless connection between your home and garden, making these double glazed doors ideal for summer parties and gatherings or for when you simply want to enjoy a beautiful and stylish living space.
Luxury Living, Luxury Style
Aluminium bi-fold doors offer a luxury living experience to Peterborough homeowners. You will benefit from a whole new experience of your home thanks to the easy opening system that enables these doors to just glide open with minimal effort. Whenever you want to bring the outdoors into your home, all it will take is a gentle push and you will have an open space connecting the two areas.
Our aluminium doors are also customisable to create a luxury, complementary look for your home. We offer an extensive colour palette of over 200 options so that you can tailor your aluminium bi-fold doors to suit your tastes.
Whether you want to create a stunning, bold look that makes your new sliding doors a focal point in your home, or if you would prefer a more traditional colour that enables your doors to blend in with the style of your property, we have the perfect shade to suit you.
Not only that, but our colour finishes are impressively hard wearing, giving you many years of pleasure. They will never fade or blister and will be complete unaffected by whatever the British weather throws at them.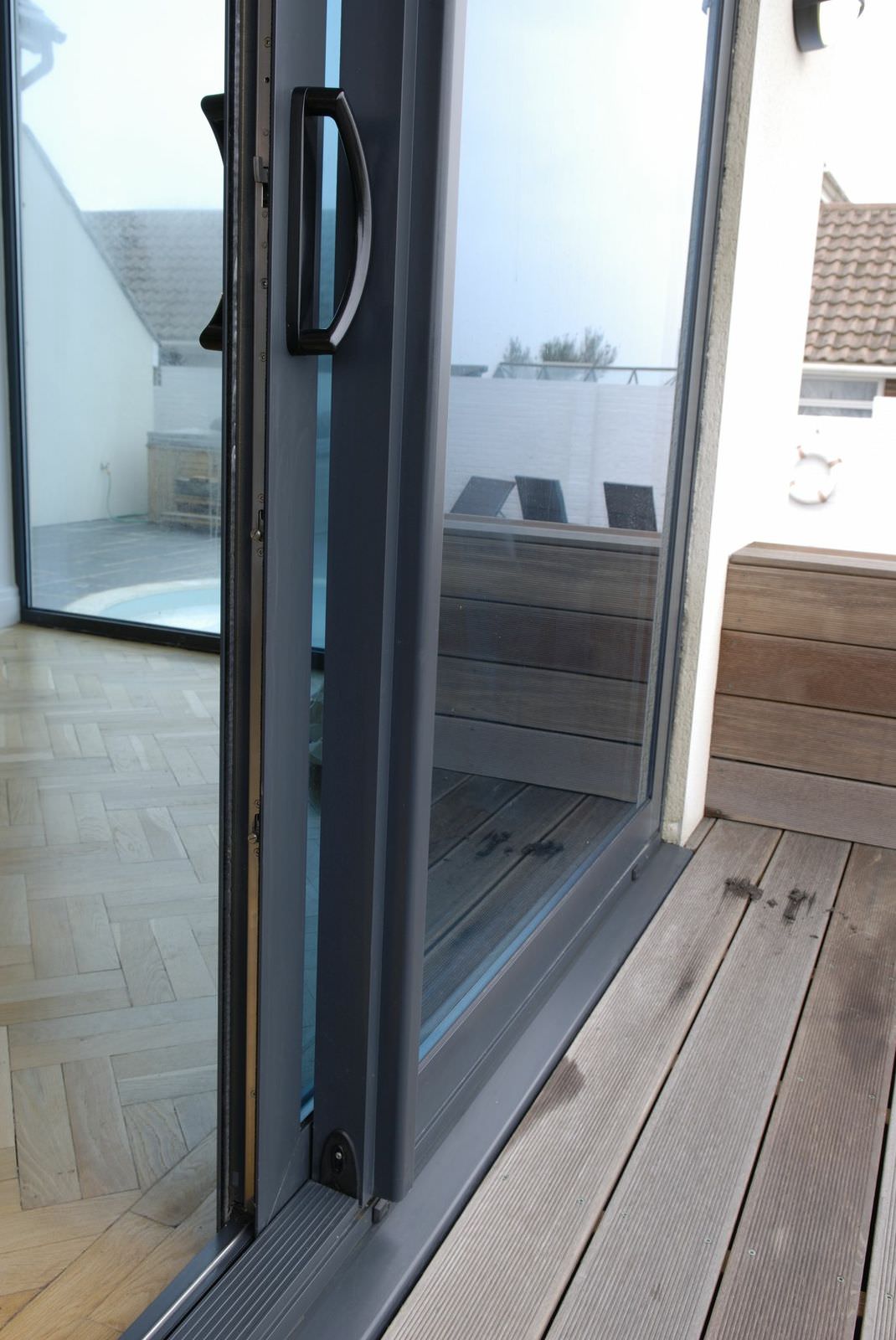 Designed to Last
When you choose aluminium bi-fold doors from Art on Glass, you are choosing exceptional quality. To ensure that you have confidence in the superb aluminium doors we offer in Peterborough, we provide an impressive 20 year manufacturer's guarantee.
You can have complete peace of mind that your investment into your aluminium doors is a long lasting one, giving you many years of high performance and style.
All this, and there really is little for you to do to keep your new aluminium doors in perfect condition – just give them the occasional clean.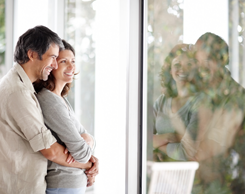 Aluminium Doors Peterborough
We would be pleased to answer any questions you may have about our aluminium bi-fold doors, simply get in touch and our expert advisors will help you with their fantastic knowledge of these double glazed doors.
We also provide our Peterborough customers with free aluminium doors quotes, simply ask our team to provide you with a tailored price, or visit our online calculator for an instant aluminium doors quote.