Amazing Aluminium Doors for March Homeowners
Here at Art on Glass, we pride ourselves on quality, and our aluminium doors that we install across March are simply amazing. You will benefit from fantastic all round performance combined with stunning looks.
Aluminium doors offer March homes a contemporary entrance that is eye catching and stylish. They are a luxury home improvement that offers great value for money making them extremely cost effective.
You can enhance your March home simply and efficiently when you choose aluminium bi-fold doors from Art on Glass.
Read on to learn more about these fantastic double glazed doors.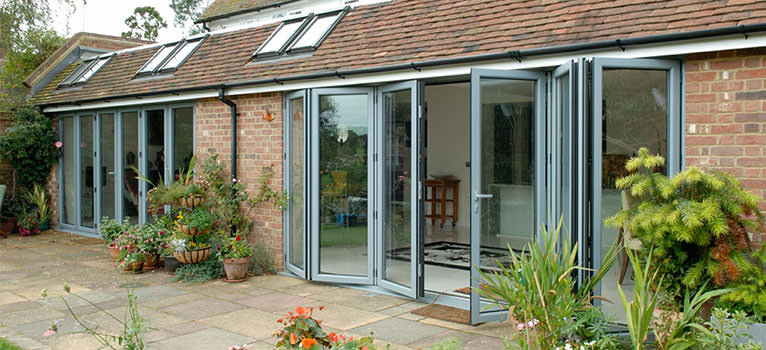 Superb Security
Nothing in the double glazing industry offers quite the same level of security as aluminium doors. Your March home will be thoroughly protected thanks to their inherent strength combined with superior locks.
Our aluminium bi-fold doors are crafted from high-grade aluminium to ensure they provide maximum strength. We then fit every door we install with the very latest high-security locking mechanisms.
Your March home will be thoroughly protected against intruders when you choose our aluminium doors for your home improvements.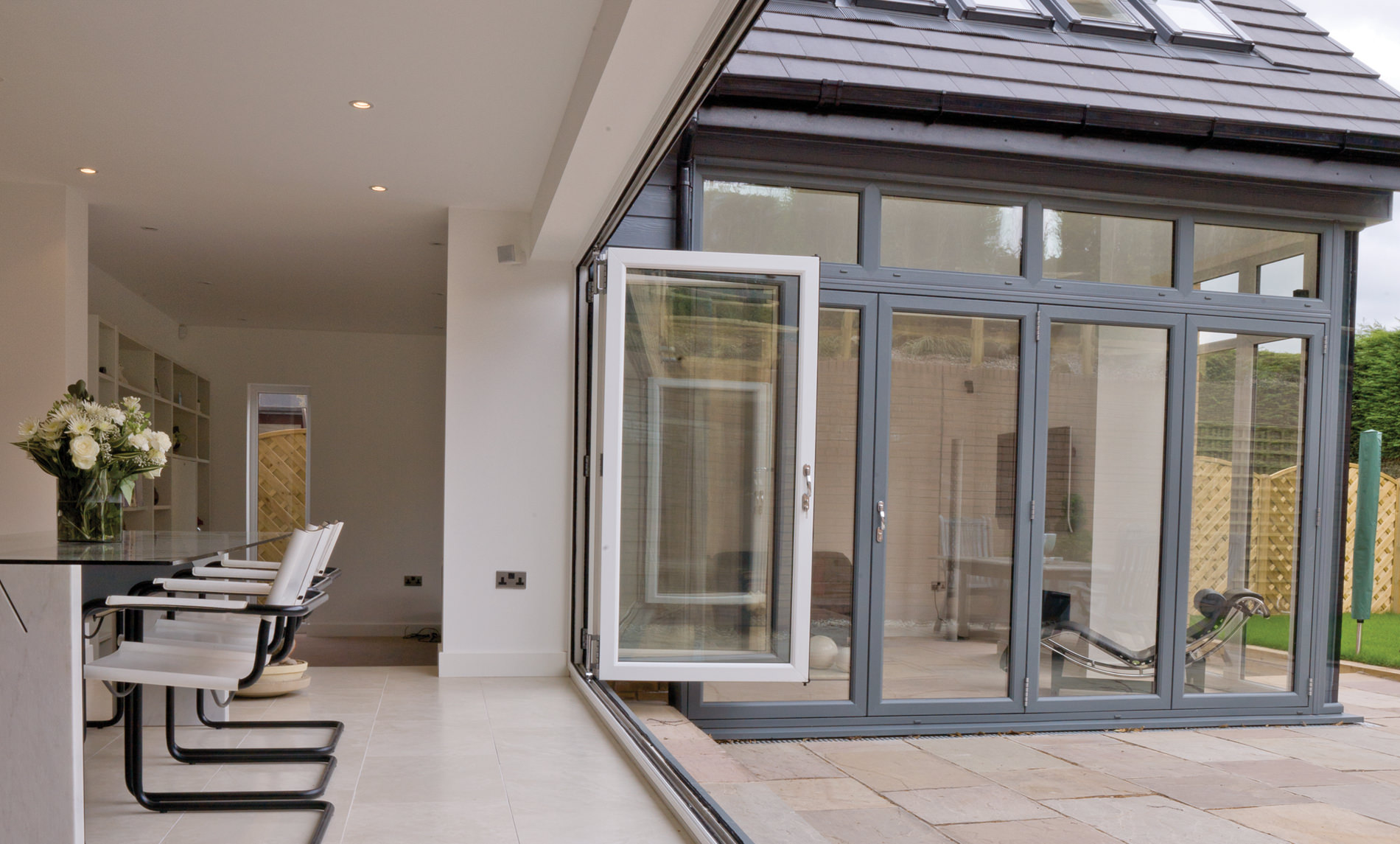 Impressive Thermal Performance
Aluminium is often thought to be a lesser material compared to uPVC when it comes to thermal performance. However, our aluminium doors are constructed using the very latest techniques and engineering in the double glazing industry to ensure that they offer fantastic energy efficiency.
Our aluminium bi-fold doors are designed with superbly slim profiles to ensure maximum glass areas which create a brilliant thermal barrier thanks to the superb double glazing.
You will benefit from your home staying warmer for longer and there will be no draughts or cold spots when you choose our aluminium bi-fold doors.
Unrivalled Style
Aluminium doors are a great, modern double glazing choice for March homes. They offer a streamlined appearance that is stylish and elegant, designed to enhance properties with a contemporary look.
With the amazing range of colour finishes available to customise your aluminium doors, you will be able to tailor your new bi-fold doors to suit your property, whether it is period or modern.
Our superb colour palette enables these beautiful doors to blend in with any aged or type of March home, creating a stunning feature entrance.
This isn't your only customisation option either, you can also select from a range of complementary hardware and a variety of configuration options.
Our aluminium bi-fold doors are bespoke to your home and the space that you have available, so whether you want 2 panels or 7 panels, our doors can be adapted. Once opened up, they take up the bare minimum of space as the concertina motion enables them to fold back to within just a few inches.
Stylish Living Experience
With aluminium doors, you will gain a whole new lifestyle experience from your March home. Whether you enjoy social gatherings and having friends and family over for a barbeque, or you simply like to revel in the peace and quiet of your garden, our bi-fold door enable you to do it in style.
They create a seamless connection between your home and garden, enhanced by the fantastic choice of low thresholds available, so that you can easily combine your living space into one unique area.
You will benefit from a luxury lifestyle experience when you choose aluminium bi-fold doors for your March home improvements.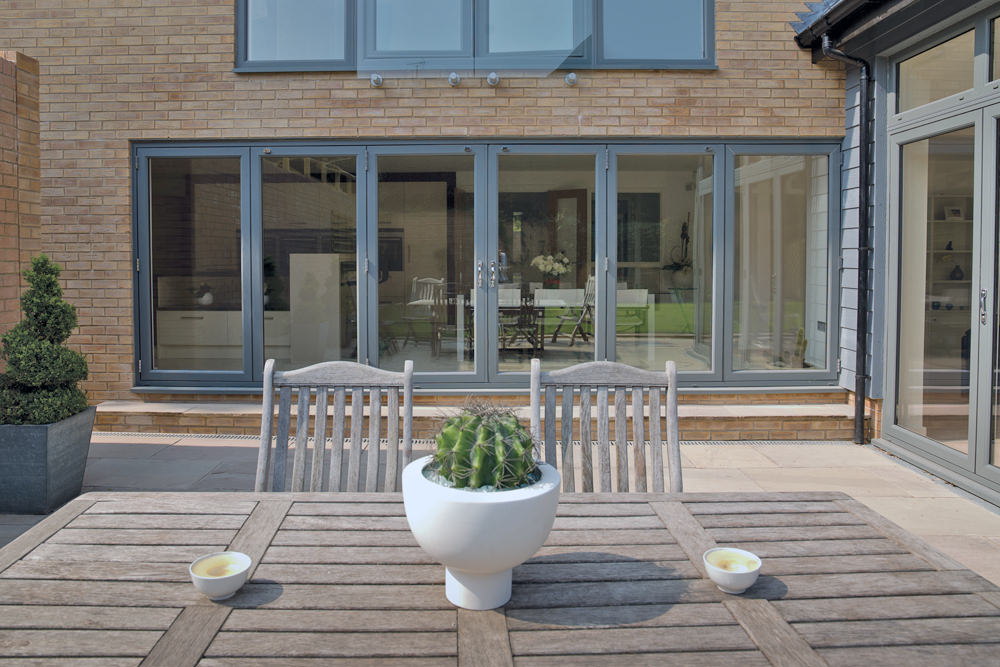 Designed to Last
One of the amazing features of our aluminium doors is their impressive durability. These fantastic doors are designed to last, offering many years of outstanding performance. To ensure you have confidence in this fantastic long term home improvement, our aluminium doors come with a great 20 year manufacturer's guarantee.
You can have complete peace of mind in the longevity of your new aluminium doors, and what do you need to do to keep them in perfect condition? Almost nothing!
Our aluminium doors are the perfect low maintenance choice for busy homeowners in March. To keep them at their best, simply give them the occasional clean and that really is all that you will need to do.
Aluminium Door Prices March
If you would like to know more about our aluminium doors in March, or perhaps would like a free quote for your home improvements, then please do contact us. We have a friendly team available to advise you on the perfect options for your aluminium doors and give you expert guidance.
We also offer instant quotes with our online door designer. It just takes a moment or two to enter your aluminium doors specifications and our clever system will create a tailored aluminium doors price for your new folding doors in March. Try it now!