We recently installed sleek aluminium bifold doors and Korniche roof lanterns into our customer's property. Our client came to us wanting an upgrade to their property. They wanted a selection of new products that would offer high performance. The high-end quality products that were chosen were a stunning set of Aluminium bi-folding doors, as well as an aluminium roof lantern. We discussed the customisation options, and the customer chose a modern anthracite grey finish on both products. We were up to the challenge and wanted to give the customer a product they were completely happy with.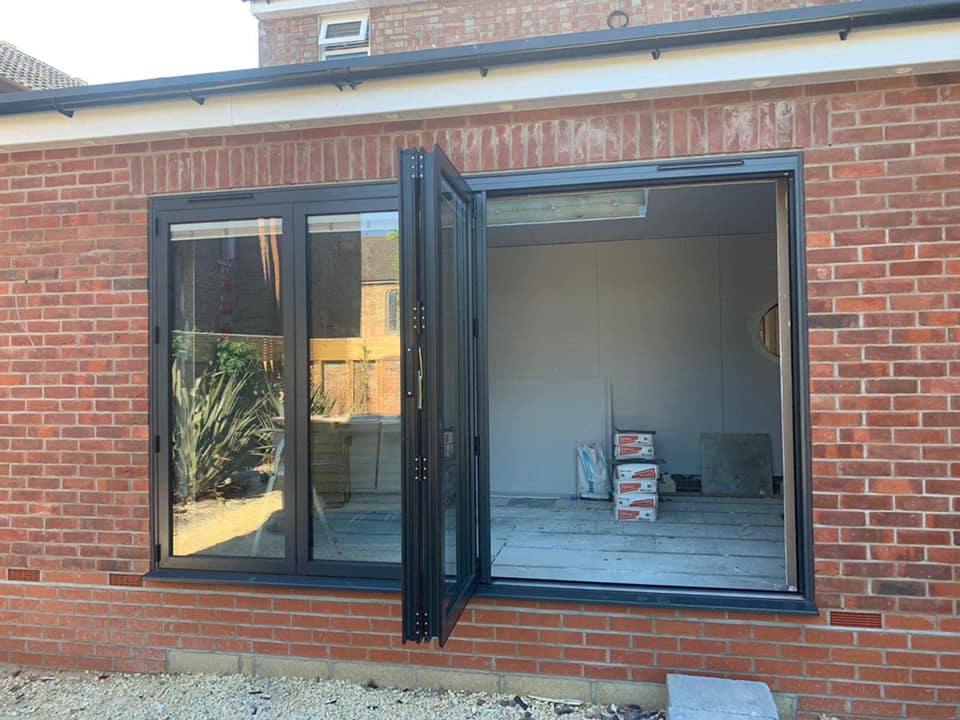 BiFold Doors
The aluminium bifold doors we installed will bring the customer a wealth of benefits. The doors are fitted with expansive double glazing, which lets daylight stream into the property. As a result, the interior will feel brighter and more spacious. The customer can use less electricity as they utilise more natural light. As well as this, the bi-fold doors provide seamless access to their garden. They are easy to use, working on a simple folding system. The doors can be opened with two traffic doors. They can also fold neatly to one side, creating a seamless connection between home and garden.
The bifold doors that we offer are made from high-quality aluminium. This offers high performance when it comes to durability and weather resistance. No matter what the unpredictable British weather throws at the doors, they will remain incredibly robust. The double glazing works by preventing cold air from getting in while stopping warm air from escaping. This means that the customer can utilise their heating and help to lower their carbon footprint. The aluminium bi-fold doors are incredibly low maintenance. This is perfect for the customer giving them more free time.
We take the security of our customers very seriously here at  Art On Glass. That's why our aluminium bi-fold doors all come with a secure multi-point locking system in place. The doors work to keep homes protected at all times, for your peace of mind. The stainless steel locking systems have all received rigorous testing before they are integrated. Therefore you can create a safe environment for your home. We were really happy with the finished result of the bi-fold doors, with sleek anthracite grey. This modern finish is not only stylish but won't crack or damage over time.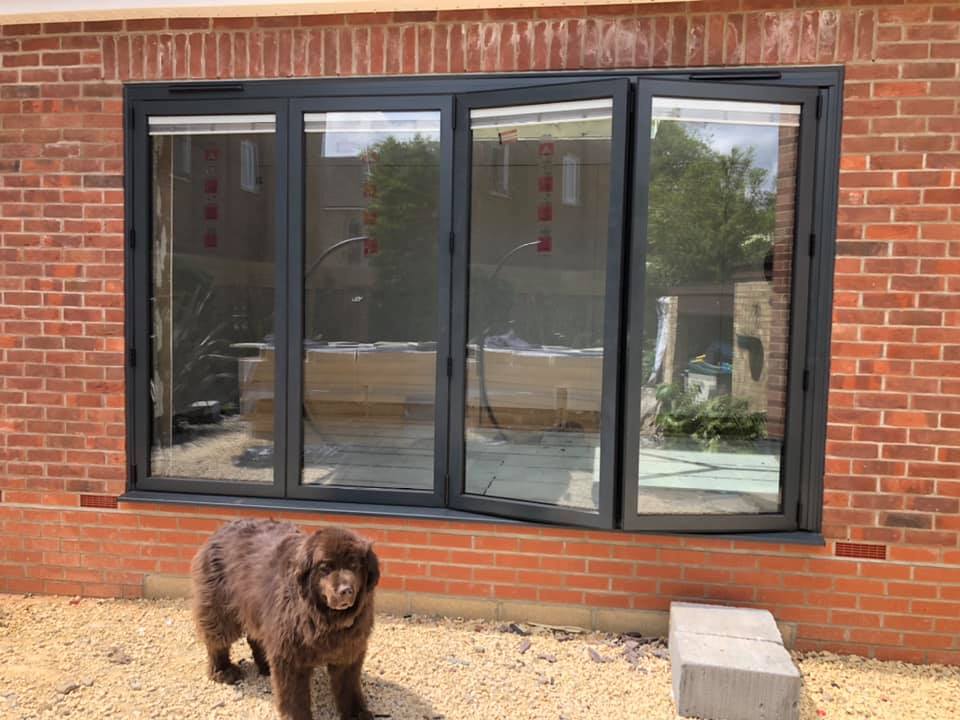 Roof Lantern
As part of the project, we installed a contemporary roof lantern for the customer. They chose a 2-way configuration, made using superior quality aluminium. By personalising the roof lantern, the customers were able to choose a design that fitted their needs perfectly. The slimline aluminium framework allowed for the sun to stream inside. As a result, the customer is now able to enjoy a brighter living space when combined with the bi-fold doors.  The subtle detailing will certainly make a larger statement with our lanterns.
Each roof lantern we install is designed precisely for the needs of your project. We have a selection of colours and finishes including Gloss White, Matt Grey and Matt Black, as well as bespoke RAL colours. The finishes can be used inside and outside, to suit your aesthetic. The customer chose anthracite grey to perfectly match their new bi-fold doors. This gave a sleek appearance and pulled together the room perfectly. We offer 2, 3, 4 or 8 way, as well as large 2 way with jack rafters. By choosing between these, you can control how much light comes inside by deciding how much glass there is. The choice is yours!

BiFold Door & Roof Lantern Prices Cambridgeshire
If you are inspired by our recent project, then we'd love to work with you! Here at Art On Glass, we have nearly 40 years of experience in the double glazing industry. We have built up a superb local reputation, as we work closely with each customer to ensure you are satisfied with the finished product. Our experienced team of designers and fitters are here on hand to help you every step of the way.
Get a free quote today for our bifold doors and roof lanterns, as well as a variety of other products. Our quoting tool is quick and easy to use, giving you a price in minutes. If you want to speak to our team directly, then don't hesitate to give us a call on 01354 655200. You can also fill out our contact form with any queries you have! We look forward to working with you on your next double glazing project.