We recently completed a renovation in Cambridgeshire on a stunning property. The homeowner wanted a range of double glazing products fitted to increase the visual appeal. They also wanted products that would offer superb security, thermal efficiency and were weatherproof. We were very happy to help the customer with our top quality products and dedicated customer service.
We worked closely with the customer with her ideas, by highlighting the products we had on offer. We left the decision in her hands so she was satisfied with the work carried out. As well as this, the team discussed our various customisation options that would perfectly match the customer's home. Our range includes windows, doors and roof lanterns, as well as a wide choice of RAL colours and finishes. Additionally, our hardware accessories were shown to the customer for their choosing.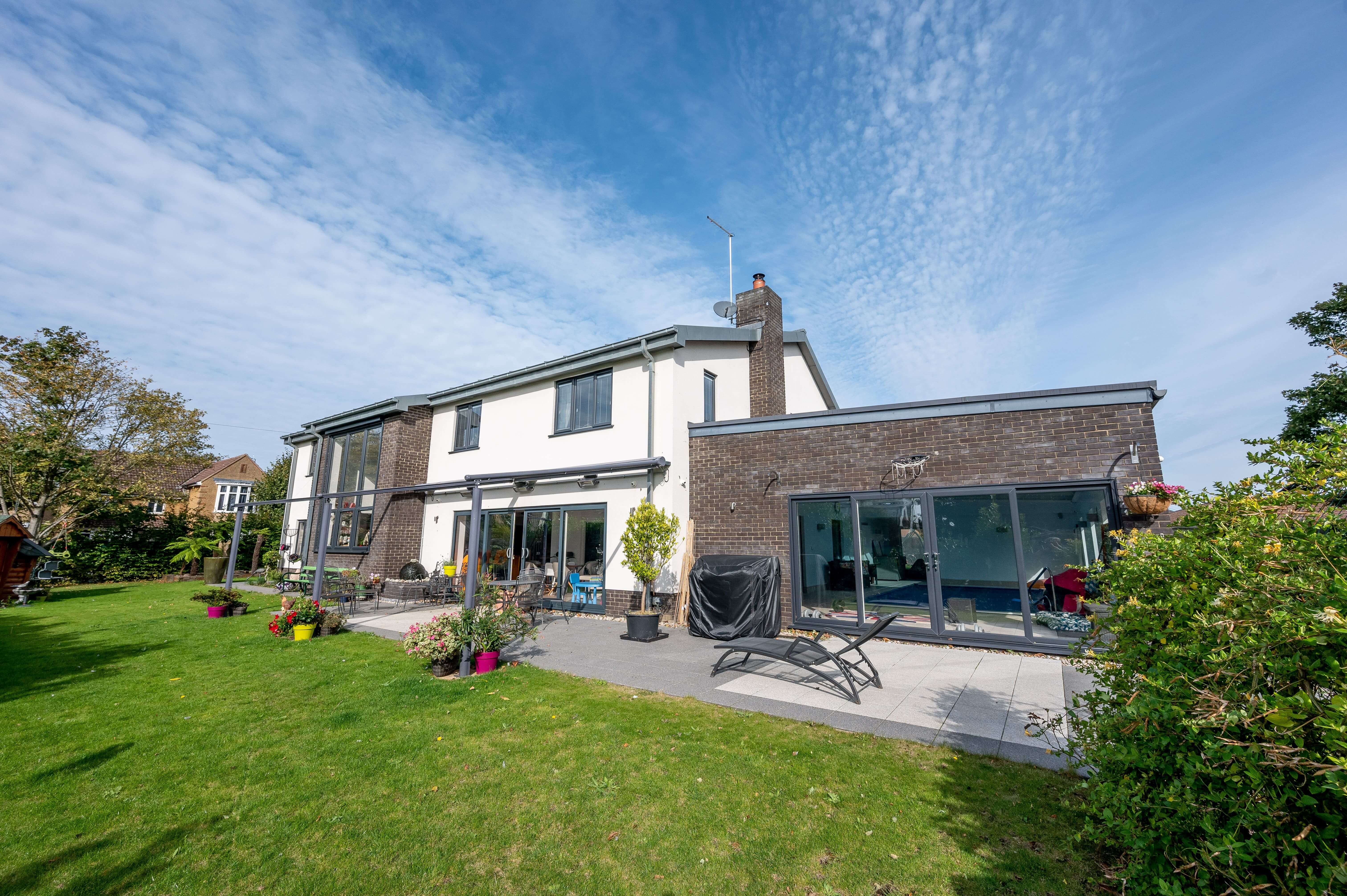 The Design
Windows
The customer chose high-quality Liniar casement windows throughout the property. These came in a sleek anthracite grey that offered a modern finished appearance. Casement windows are a popular choice for homeowners as they offer unrivalled energy efficiency with the dual-pane system. Additionally, the multichambered profile is a superb means of keeping unwanted draughts and wet weather at bay.
It was important that the customer felt secure in their home. Our windows are integrated with multi-point locking mechanisms, tested on their rigidity. This meant that the windows couldn't be used as an entry point for unwanted intruders. Not only this, but casement windows are some of the most low maintenance on the market. All the customer needs to do is wipe them down with a damp cloth for long-term performance.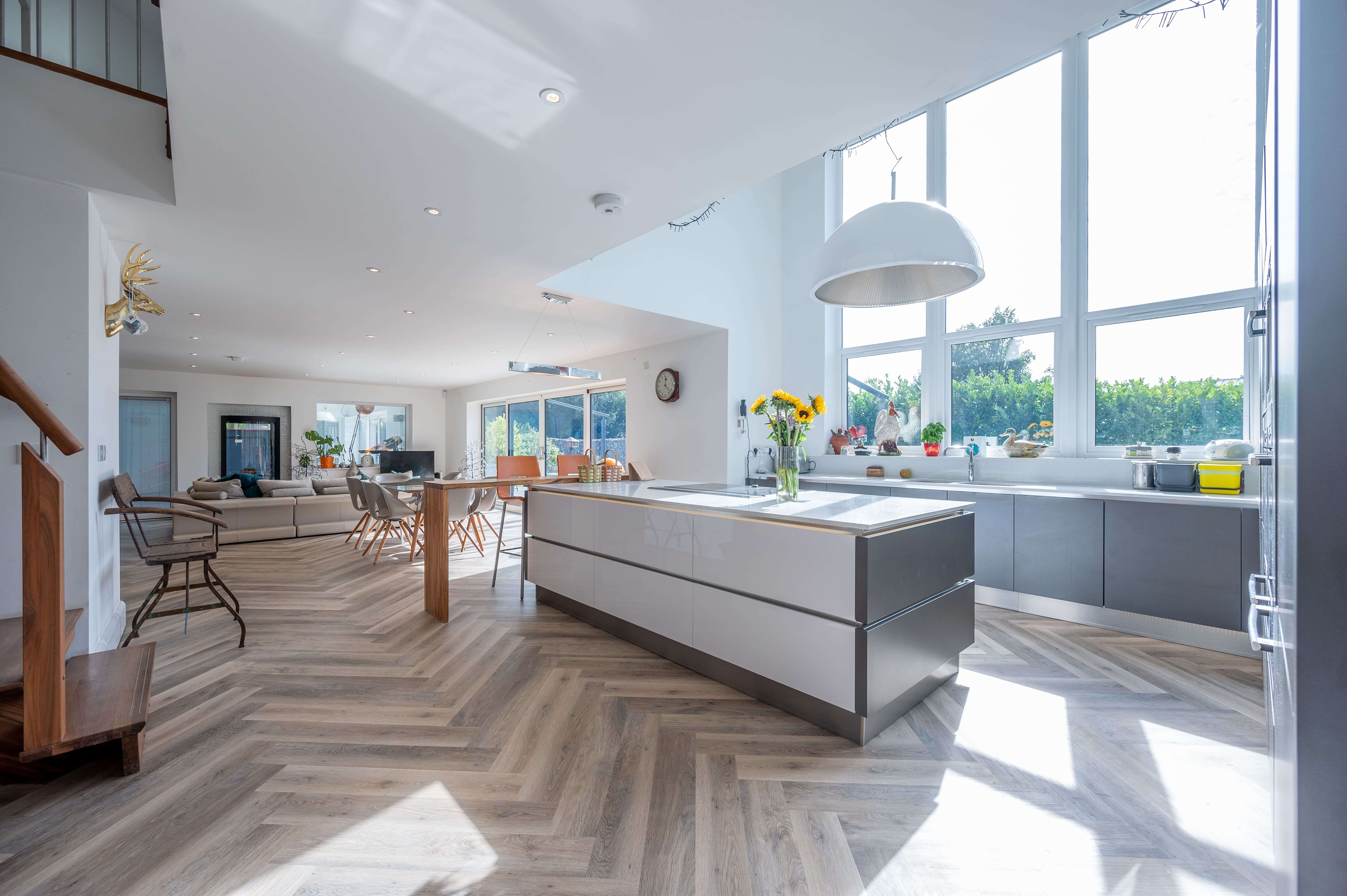 Roof Lantern
A superb feature of the customer's home is their indoor pool. They wanted to enhance this feature with a fantastic aluminium roof lantern. As the pool is indoors, the homeowner wanted to brighten up the room, giving wide views outside yet retaining their privacy. They choose a stunning Atlas aluminium roof lantern directly above the swimming pool which instantly, the room felt brighter and much airier.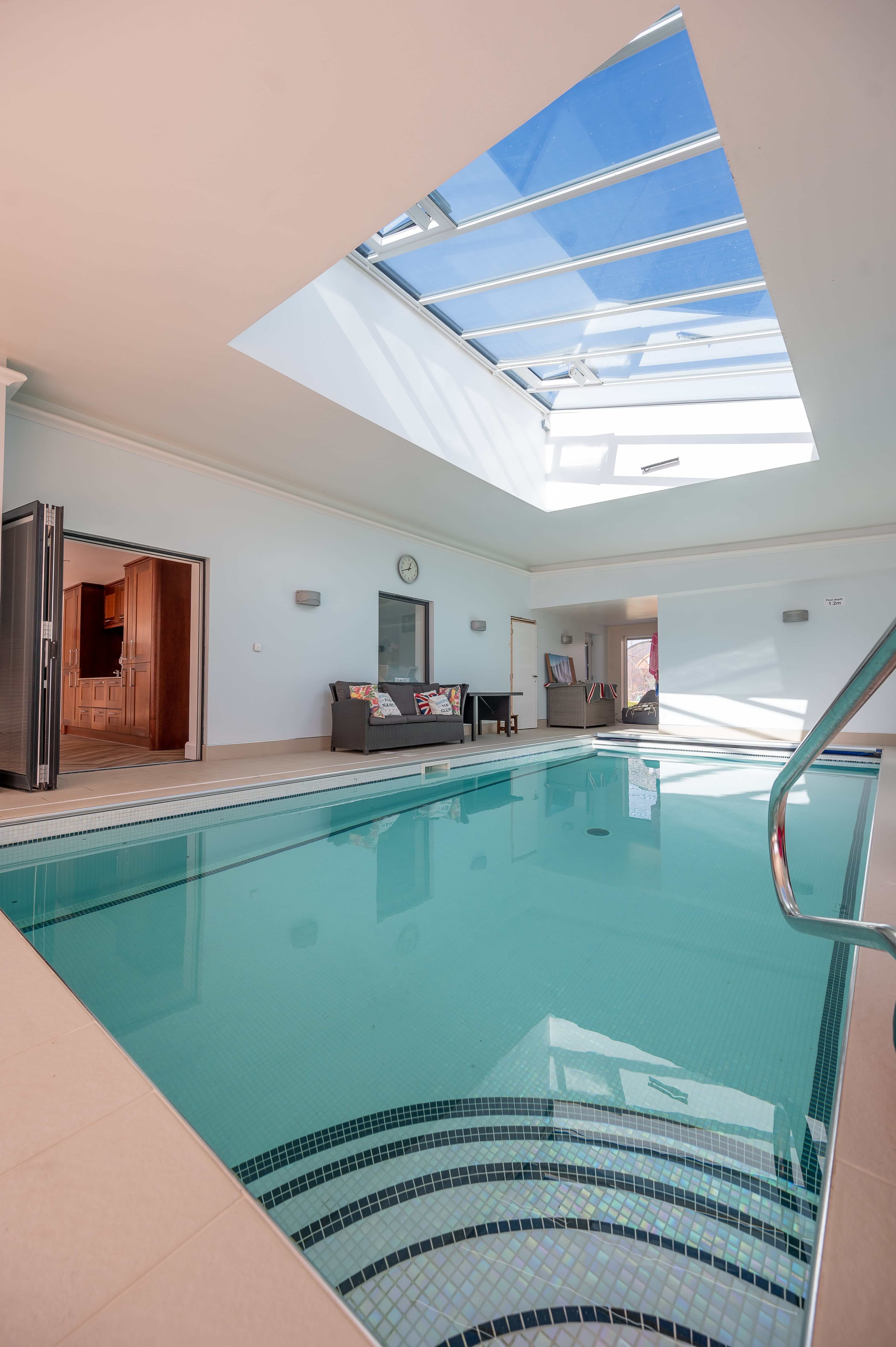 Doors
The pool room also required a modern entrance. The customer wanted internal aluminium bi-fold doors that led into the pool area, with slim sightlines allowing wider views. This created a seamless connection between the room adjacent. When closed, the pool room could be viewed from the outside through the double glazing, yet both rooms retained their temperature. Aluminium bi-fold doors are an effortless operation with modern benefits.
We used Smart's aluminium for our bi-fold doors. We also fitted fantastic patio doors as an external connection between their home and garden. Patio doors are a fantastic solution to home security, crafted with the latest multipoint locking systems for your complete peace of mind. this was essential so the homeowner felt safe and protected in their property. All sets of doors were finished with a sleek anthracite grey to match the windows.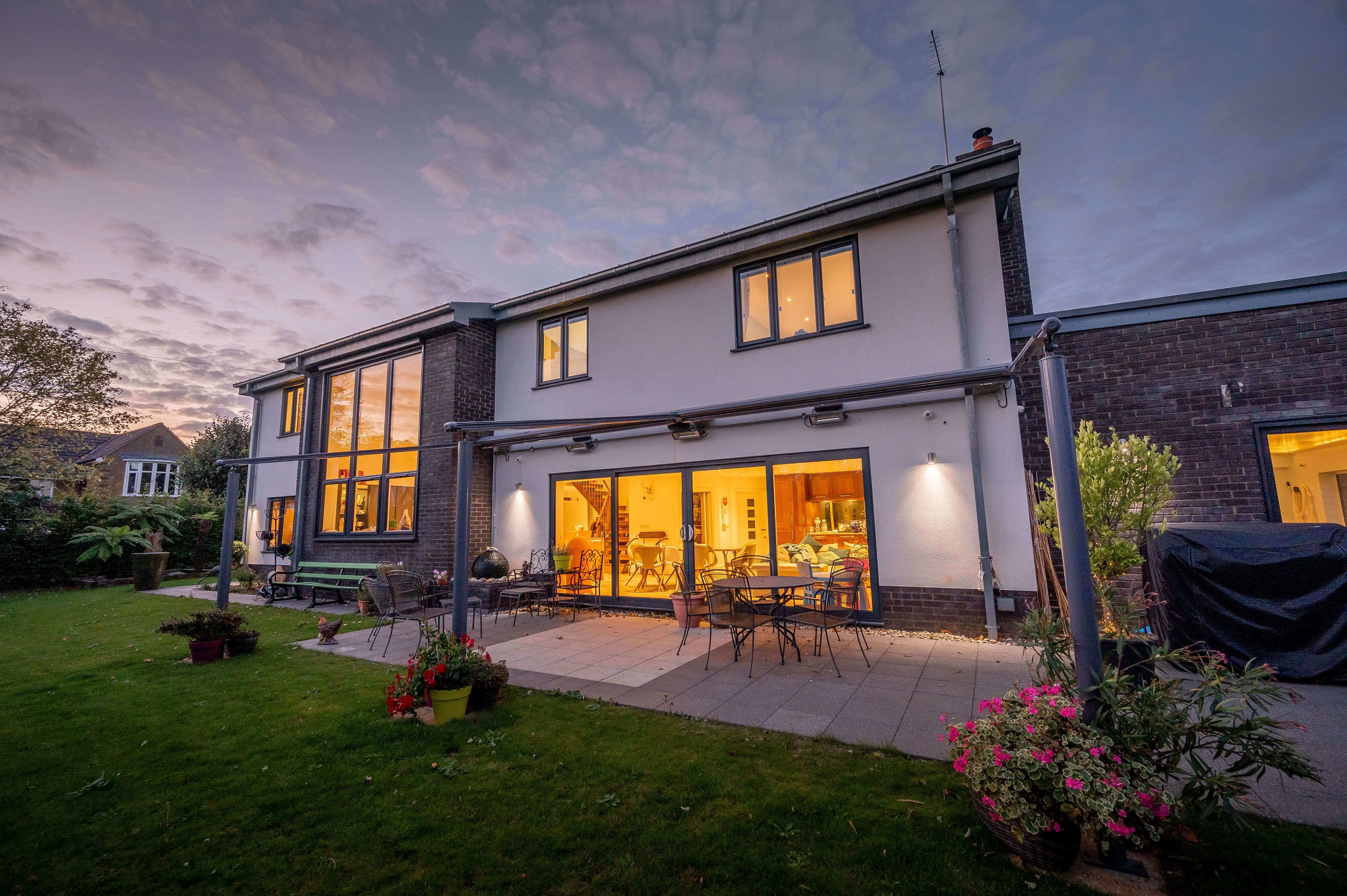 Double Glazing Prices Cambridgeshire
If you are inspired by this recent Cambridgeshire project, then we'd love to work with you today. We install entirely bespoke products, working closely with our customers on customisation. You can choose the exact configurations, as well as the colours, finishes and hardware accessories. Our skilled team offer friendly and professional customer service.
Use our free online quoting tool today for a no-obligation price. This is quick and easy to use. Simply input your style and specifications, and receive a quote in minutes. You are free to use this tool on our entire range of home improvement products, as many times as you like!
Get in touch with our team today using our contact form. We are happy to answer any questions you may have for us. Alternatively, you can give our office a call on 01354 655200 and we'll answer all your double glazing queries. We look forward to working with you on your next project!