Trade Double Glazing, Peterborough
Are you looking for a reliable trade double glazing partner in the Peterborough area? Art On Glass only works with the very best UK suppliers and manufacturers – so you can be certain that your customers will love the windows, doors and conservatories that you install in their property. Buy from us with confidence, knowing that you have access to the best products for your next Peterborough project.
A Broad Selection Of Windows To Choose From
We offer a carefully selected range of windows that will meet your customers' aesthetic and performance requirements. Our uPVC casement windows are a case in point. The neutral design of our trade double glazing, in this instance, means that you'll be able to propose an affordable solution – as this style of window is extremely affordable. It also suits properties of any age, shape of style.
Tilt and turn windows continue to be a popular choice for homeowners, too. Choose Art On Glass as your trade double glazing supplier in Peterborough to enjoy a versatile window that's both stylish and practical – as it opens inward to catch passing breezes, while preventing opportunists from trying to gain access to your customer's home in Peterborough. Find out more by contacting our team today.
We offer much more than tilt and turn and casement windows. Get a free online trade double glazing quote today by using our design tool to explore different products.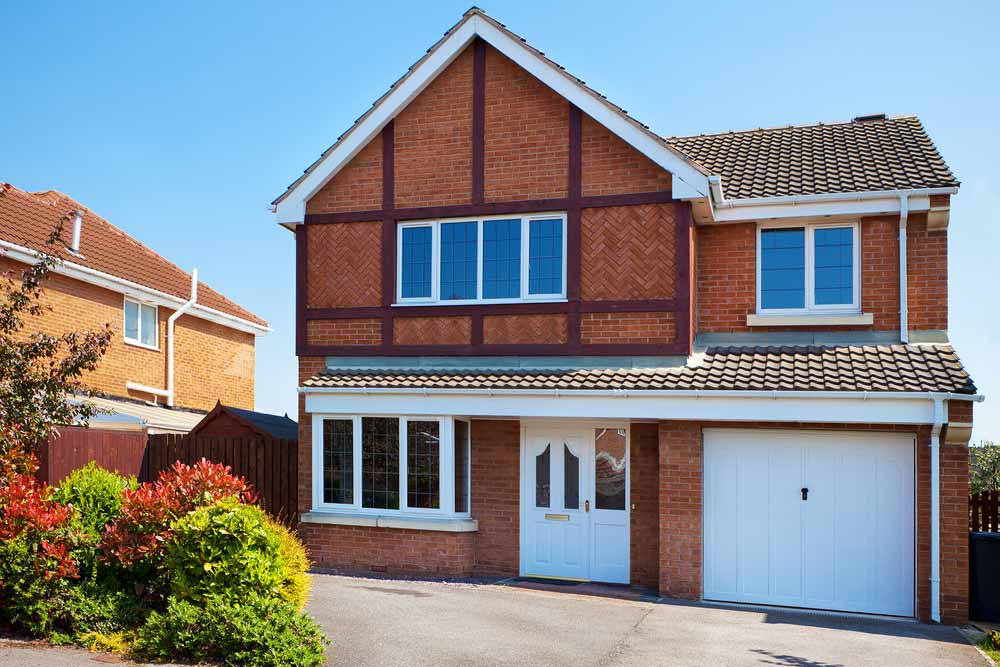 ---
Market-Leading Conservatories
If your customers are looking to extend their homes in Peterborough, we have a range of trade double glazing options for you to choose from. We offer all of the popular conservatory styles – including lean-to, Edwardian, Victorian and Gable – and work with the UK's two leading manufacturers: Ultraframe and Supalite. So you'll be buying systems of the highest quality.
We can offer a wide range of conservatory roofs for your Peterborough project. For example, Livinroof – which is manufactured by Ultraframe – is a hybrid glass and solid system that allows homeowners to specify the shape of the glass they want and its position. This means that they'll have total control over where the light falls in their new room. Call for trade double glazing prices today.
Whether you're looking for glass conservatory roofs, tiled or solid systems, you'll love the range of customisation options that come with our Supalite and Ultraframe range.
We also offer orangeries, which means your customers will be able to choose between a largely glass- or masonry-based construction, depending on their requirements.
---
A Wide Choice of Doors
If your trade double glazing requirements include new doors for your customer in Peterborough, we have the range of products you need. We offer uPVC doors in most of the popular styles, each of which will be strong, durable and fully customisable – giving homeowners a broad choice of glazing, colour, woodgrain foil and accessory options to select from.
When enquiring about trade double glazing, ask about our strong composite doors. These are front doors designed to withstand hard impacts, whether caused by people or environmental factors – so your customers will be able to enjoy a product that's long-lasting and which makes their home in Peterborough safer. Our entrance doors are a genuine investment.
We can also supply patio doors that open wide to let in lots of cooling breezes and provide stunning views. New patio doors will also fill your customers' homes with lots of light and make them feel connected to the outside all year long. Art On Glass also offers stable doors that comprise two sections that open and close independently, improving home security.
For advice about our doors – or for any other trade double glazing enquiry for your Peterborough project – please get in contact with us today.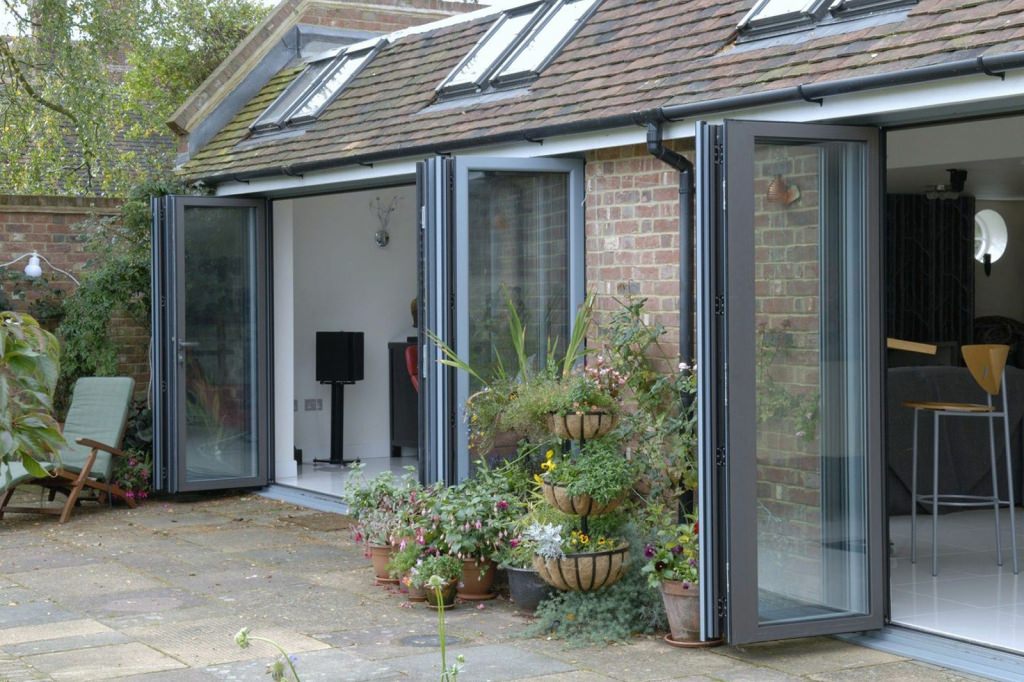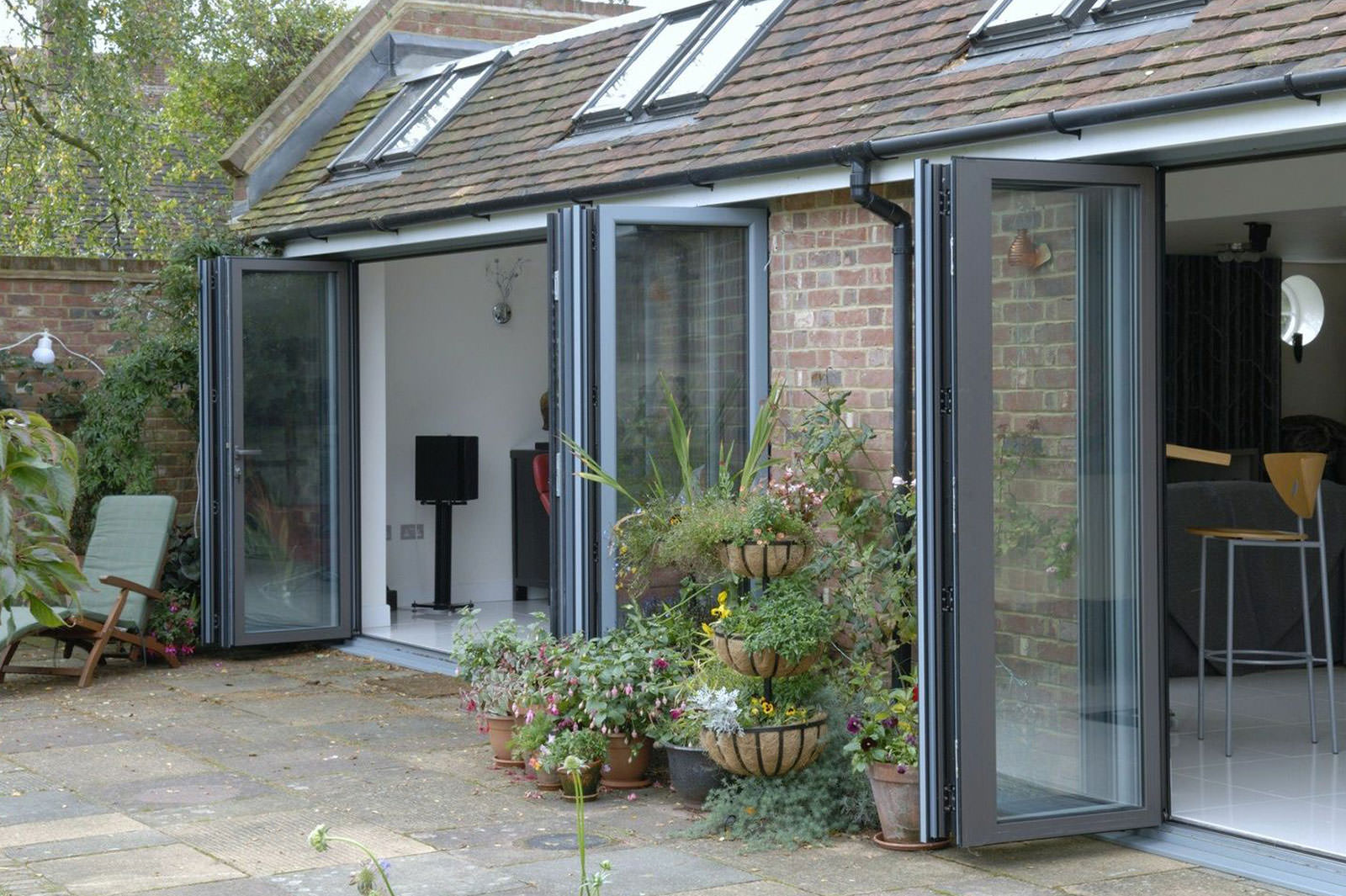 ---
The Benefits of Aluminium
Art On Glass provides a range of aluminium windows and doors to its trade double glazing customers, too.
What makes aluminium an even better choice for your customers? Here are just a few of the main benefits:
It's Strong. Aluminium doesn't rot, warp or corrode. It won't lose its structural integrity and its appearance won't suffer either – even when it's exposed over time to harsh weather conditions. It's a fantastic long-term investment for any property and will catch the attention of visitors – while appealing to future buyers.
It's Light. Aluminium double glazing isn't heavy, which means it's extremely easy to manoeuvre on site. It places only minimal stress on the frames and foundations of a structure, which means it more easily meets the requirements of planning permission and building regulations at the same time.
It's Stunning. Aluminium doors look stylish and will add market appeal t o whichever Peterborough home you're working on. Our aluminium bi-fold doors are a case in point, as they feature less frame and more glass. This is trade double glazing you can't afford to miss. Get an online quote from us today.
---
Trade Double Glazing Prices, Peterborough and the Surrounding Areas
To find out more about our trade double glazing, call or email the Art On Glass team today. Get online prices quickly and for almost any product on our website by visiting our free design tool.