Enhance your King's Lynn Home with Composite Doors
Your front door is often the first impression someone gets of your home, and of you. Your home's entranceway needs to give off a feel of the property inside. Composite doors are a fantastic choice for both their visual appeal and high-quality performance.
Composite doors are one of the most popular door solutions available to you on the market in King's Lynn. Here at Art on Glass, we can make sure that you get only the best quality possible.
So what kind of composite door are you looking to purchase, and how can they benefit your home?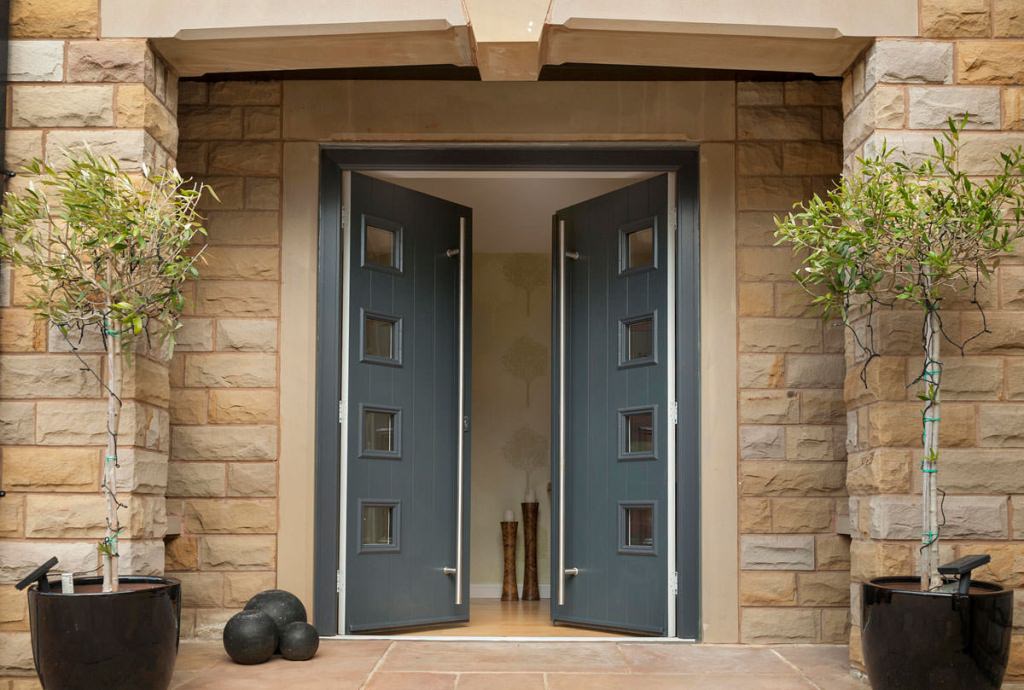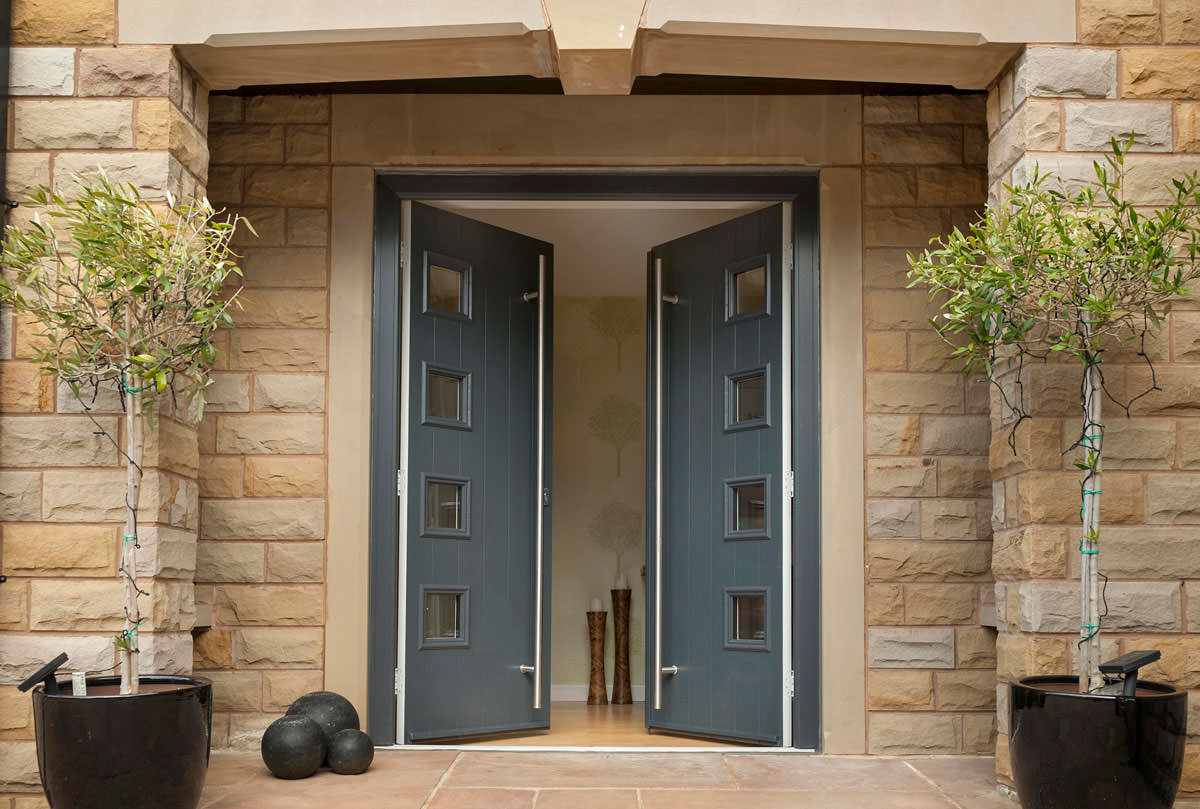 Quality Aluminium Doors
People often choose composite doors as front doors for their high levels of thermal insulation and security. With a solid core wrapped by a combination of different materials including uPVC and timber, composite doors are exceptionally secure against forced entry and the worst of the British weather without the risk of breaking or letting in draughts or water.
Composite doors are also incredibly versatile in their design, available in a range of different design styles including various styles of glazed window sections. They are also able to come in a variety of different colours, including a traditional woodgrain that replicates the look and feel of a real timber door. You can also choose an additional colour for the door's inner side, meaning that your door can complement your home inside and out.
Feel Safe with your Composite Door in King's Lynn
Composite doors are a combination of natural and human-made materials, including timber, uPVC and glass-reinforced plastic. Each has its benefits, and combining them helps to cancel out the few detrimental drawbacks of each one. This collection of different materials makes for resilient and durable design, wrapped around a solid core. This door will be able to survive years of use without the natural wear and tear of wooden doors.
All the doors that we supply to our customers come fitted with a multi-point locking system as standard. With a durable door and frame, your property will be safe from anybody trying to force or tamper with the lock. If you have any glazed sections within the composite door, they will also be strong and hard to break even under excessive force.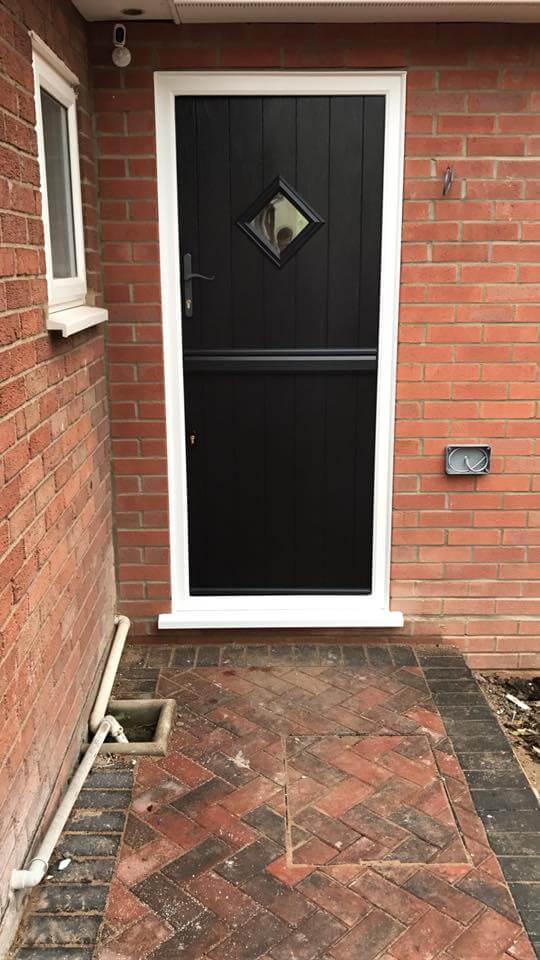 Thermally Efficient Composite Doors
Many homeowners do not realise it, but a lot of heat loss in the home can be due to underperforming doors. Interior doors help keep heat separated into separate rooms. Exterior doors are often the cause of draughts and the excessive reliance on your central heating during the winter months.
As well as their combination of thermally efficient materials, these doors are designed to have air pockets inside the door and its frame. The door traps pockets of warm air inside, which then act as a thermal barrier to prevent any warm air from escaping and stops any cold air and draughts from coming inside.
That means your property doesn't lose as much heat and stops your over-reliance on your central heating. A thermally efficient composite door will, therefore, cost you less in energy bills and help you decrease your carbon footprint.
Durable Composite Doors
Timber doors are often highly sought after for their visual appeal. However, over the years they will begin to suffer from natural wear and tear from prolonged exposure to the elements. Warping, cracking, misshaping, and discolouring can all occur due to bleaching from the sun.
However, composite doors are a far more robust option that can replicate the look, feel and style of timber. Composite doors don't need sanding, varnishing or repainting to keep their appearance. They can last for years with only minimal upkeep. The only maintenance a composite door needs is a wash down to get rid of any grime.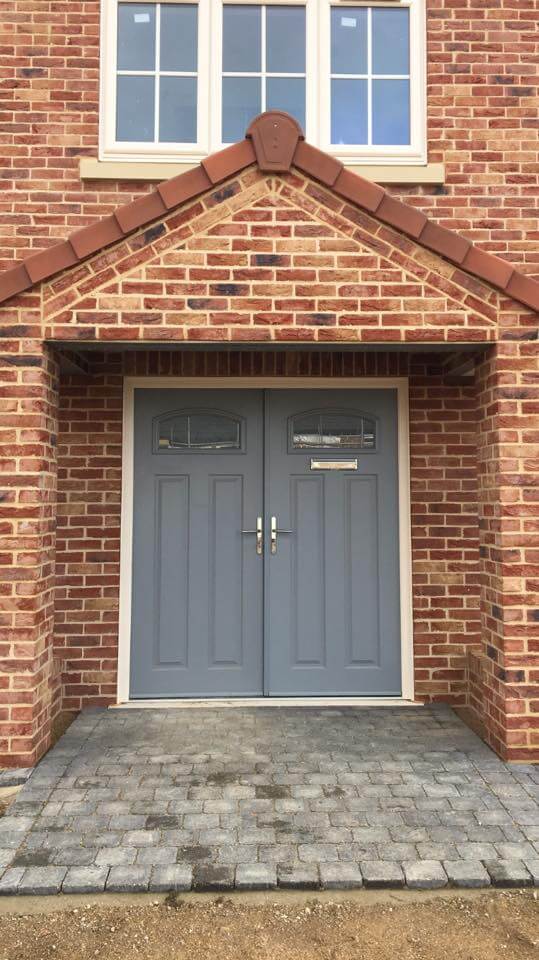 Composite Door Prices King's Lynn
Are you interested in getting a composite door installed for your property in King's Lynn? Art on Glass is here to help give you the best quality installation available on the market. Use our free online quote engine to design your very own bespoke door from scratch. Then, we'll be in touch to offer you competitive quotes for your installation.
If you have any questions about our products or installation services, then you can also chat with a member of our team. They'll be all too happy to give you all of the information you may need to know.
We look forward to hearing from you!